Michael Howells, British Consul General in Los Angeles, explains why the partnership between Hollywood and the UK is stronger than ever.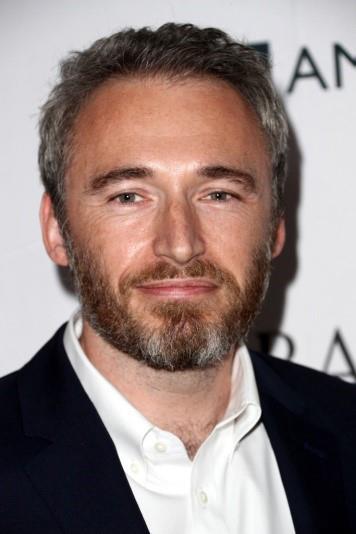 The UK and Hollywood have been linked since the earliest days of filmmaking. Brits added sound to film, and brought us the 35mm film projection as well as colour motion pictures. Even as the industry has changed, our partnership with Hollywood has endured and is stronger than ever.
Today, the UK and US make half of the world's films and collect 95% of global box office earnings. The UK has long been a powerhouse for Visual Effects, and has consistently produced some of the finest actors, writers and directors. For the past decade, Brits have also been nominated every year in Production Design, Costume Design and Sound Mixing.
It is this expertise which brings US filmmakers to the UK. Whilst global competition for film financing is fierce, what sets the UK apart is not necessarily the best tax breaks (though we have them) but also our talent—both in front and behind the camera.
And just as American filmmakers come to the UK to make films, so too do British filmmakers come to Hollywood. As the UK leaves the European Union, this vibrant two-way exchange of ideas, skills and creativity will be a foundation for a new trading relationship with our closest ally.
During Oscar season, the fruits of our collaboration are put up in lights. 2017's top 3 box office hits in the US (Star Wars: The Last Jedi, Beauty and the Beast, Wonder Woman) have a couple of things in common: they were stories led by strong women, and they were made in the UK. Daniel Kaluuya's Oscar nomination makes him the youngest British nominee in the Best Actor category since Kenneth Branagh and Daniel Day-Lewis in 1989. More traditional British films like The Darkest Hour, Dunkirk and Phantom Thread have found global success. And Three Billboards was written and directed by a Brit, with a fantastic talented American cast.
We know that better films need more perspectives, and more diversity. The fact that it has taken so long for Black Panther or Wonder Woman to get made shows we have more work to do, even as their critical and commercial success underline that audiences want precisely what those films offer.
Achieving change in film, as in all industries, depends on ensuring that diversity within the industry reflects the diversity outside of it. I'm inspired and encouraged by work Brits are doing here in Los Angeles. The British Academy of Film and Television Arts (BAFTA) offers financial aid, mentorship schemes and educational programming. Their work with George Washington Preparatory High School in South LA is one example, where BAFTA brings industry executives and creatives to the school and helps students with work placements. The students have talent, but not the privilege or family connections to get their industry breaks. The programme has helped dozens of students develop their skills and get a foot-in-the-door to Hollywood.
This is just another small example of how Brits and Americans working together can achieve great things which benefit us all.
Congratulations to all of the nominees for the 90th Academy Awards!
Through our British consulate here in Los Angeles, the British Film Commission and the Department for International Trade we can help filmmakers take their projects from concept to the silver screen. To find out more go to https://www.great.gov.uk/us/.