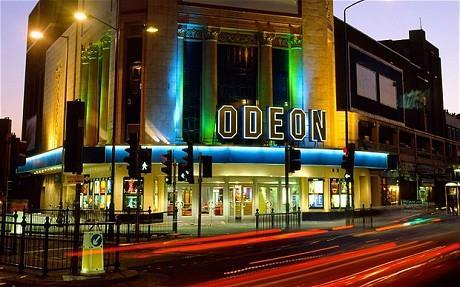 Soon after returning from Los Angeles, where Screen International had attended the American Film Market (AFM), I met with the head of one of the UK's largest distributors. "What is going on?" they asked, rhetorically. "It's crazy out there."
The industry veteran was referring to the general listlessness of the traditional independent acquisitions market but also specifically to inaction among UK buyers. Paramount's splashy $10m deal for comedy Book Club, starring Diane Keaton and Jane Fonda, was the standout at an otherwise soporific AFM. Personally, I had never covered a major market as quiet.
To take the case of the UK, the territory has been shaping towards consolidation for some time. "We're all going into markets much more cautiously," Lionsgate UK boss Zygi Kamasa told Screen ahead of the market. Entertainment One and Lionsgate are increasingly leaning on output deals. Studiocanal is leaning on its own productions (following a tough run, Paddington 2 has delivered a stellar performance for the company, with box office of $42m and counting in the UK).
STX also has a regular pipeline and its attention at AFM was partly diverted by trying to salvage All The Money In The World from the Kevin Spacey scandal. Meanwhile, Icon is no longer in the picture and the re-emergence of The Works has been muted.
The UK is an expensive and at times punishing market. One experienced seller at a blue-chip sales company even told me recently that a UK deal is increasingly not a key part of their finance plan; it is a bonus rather than something they expect, and their focus is on emerging and more predictable markets.
There are additional structural and contextual reasons for the lull across most territories. Changing viewing habits are perhaps the biggest factor, with the TV and platform boom drawing talent away from film packages. But the format of AFM is also increasingly challenging to cash-strapped buyers - the UK contingent are still suffering at markets from the ailing pound.
On top of that, important current affairs stories continue to dominate column inches — between Trump, harassment scandals and Brexit, there is less bandwidth for movie announcements. Some agents and financiers I spoke to in Hollywood were genuinely distracted from packaging and selling movies by internal and external drama concerning harassment. Meanwhile, while they weren't handling fallout from harassment scandals PR teams struggled to get releases the limelight they would ordinarily command.
EFM bounce-back?
With all this in mind, I was interested to read the news last week that the film Crooked House had gone straight to Channel 5 for its UK 'premiere' ahead of potential self-distribution in cinemas. The thought of a Julian Fellowes-scripted Agatha Christie adaptation starring Glenn Close, Gillian Anderson and Christina Hendricks taking this route would have been far-fetched 10 years ago, perhaps even five years ago. Today, it is the best on offer. "It's a good idea, I think," one executive told me. "Extracting maximum value any way you can."
"I think pressure really does need to be put on UK broadcasters to start paying proper prices for films; otherwise, people will just work with Netflix, Amazon and new VoD platforms instead," another executive told me.
The challenge of getting your film into UK cinemas for any length of time is only going to grow as the market polarises (46 of the 50 biggest movies in the UK this year were 'big six' studio films). Last month, Screen was at the EU Presidency Conference in Tallinn, Estonia, and heard from the European Audiovisual Observatory that direct consumer spending on movies and cinema admissions are diminishing in the EU while the number of EU films being produced is increasing. In the UK, admissions are flat and indigenous productions are dwindling.
No wonder filmmakers are encouraged to hear that Netflix is planning to release 80 original films next year. It will be very interesting to see how the market responds at the EFM in Berlin. Was the AFM drought the new normal at independent movie markets or a bump in the road?