CPH:DOX director Tine Fischer reveals how the rebooted event is returning with a focus on the creative industries' role in shaping democracy.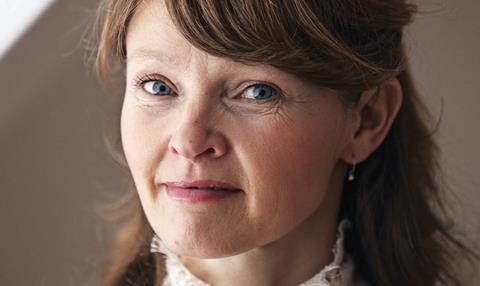 To misquote the Dinah Washington song, what a difference a date makes.
Copenhagen's CPH:DOX festival (March 16-26), which formerly ran in early November, had earned a great reputation for its artful film programme, cross-pollinating multimedia strands and inspiring conferences.
Check out the festival line-up here
The only problem was the dates put it just a few weeks before another European documentary heavy-hitter, International Documentary Filmfestival Amsterdam (IDFA).
So in November 2015, CPH:DOX announced plans to move to March, allowing more breathing room in the spring.
"Being right before IDFA was a challenge," says Tine Fischer, CPH:DOX's founder and director.
"We coped, we grew, but during the last two years it became a difficult situation for [IDFA] and for us. We did a survey of our stakeholders, and the producers and funders said it would be amazing if we could change our dates. The North Americans especially said there is a need for a platform in early spring."
As a result, the number of submissions and industry registrants are growing for this year's March 16-26 edition. And skipping 2016 meant the gift of four extra months to think in big-picture terms about what a spring festival could do differently.
"On a more human scale, it gave us four extra months. You never get that in your life," Fischer says with a laugh. "We could stop and think, and we had a chance to redesign what to do."
The festival is not throwing out what was working well, but has introduced some new ideas and themes.
The industry CPH:FORUM will have two new focus areas for the next few years: the social impact of documentaries and the shifting financing and distribution landscape in the digital era.
"Things are happening which are major shifts in how we run democracies and societies, so working with documentary impact is more important than ever," Fischer says.
CPH:DOX is working closely with Britdoc, the UK-based documentary outfit that for years has done case studies of documentary impact; Britdoc will bring its Good Pitch Europe live pitching event to Copenhagen for the first time during the festival.
Fresh thinking
On ways to future-proof the film industry, CPH:DOX is a partner in the new Propellor initiative, a film tech hub designed to rethink the industry that was created in co-operation with the Berlinale and International Film Festival Rotterdam. Experts from the tech world and start-ups will be invited to attend the 2017 CPH:DOX.
"How do we drive innovation to the film industry?" Fischer asks. "There's been a million panels, but let's get our hands dirty and try some things."
Other highlights for 2017 will include CPH:MARKET for co-production talks and meetings, a virtual-reality gallery and a revamped CPH:LAB introducing filmmakers to tech creatives.
Also, the Documentary Campus's annual conference, which was formerly held at Sheffield Doc/Fest, will move to Copenhagen for several years.
This year's five-day conference will explore themes of serialised content, impact, art film, interactive media and science.
Speakers already confirmed include Toronto International Film Festival programmer Thom Powers, O.J.: Made In America director Ezra Edelman; Making A Murderer editor Mary Manhardt; philosopher Vincent F Hendricks and Sonia Epstein of the Sloan Foundation.
The festival's film programme is expected to remain similar to its usual 230 films (the selection will be announced on March 1).
CPH:DOX grew from 14,000 admissions in its first year, 2003, to record 91,400 admissions in 2015, which could be surpassed with the new dates.
"It's easier to get strong international and world premieres [in March]. We're opening the year and IDFA is closing the year, so we're not competing for those same films any more," Fischer explains.
While individual titles had not been announced as of press time, Fischer is proud there is a "strong political line running through many of the films" in the programme.
A Power To The People-themed strand will look at populism. Political and cultural shifts will also be explored at CPH:MEETING, a new cultural summit (March 24-26) the festival is organising with Copenhagen Film Fund.
"It will be a cultural summit to invite people from the creative industries to discuss topics like what responsibility they have in the current climate," says Fischer. "The cultural industries are growing the most and reaching people's minds in a new way, but their funding is being cut."
The festival has been known in the past for crossing boundaries between other art forms such as music, dance or visual art - and that is reflected in CPH:DOX's new festival headquarters at Kunsthal Charlottenborg, where visual art exhibitions will be organised in conjunction with the festival.
Side events will include a theatrical performance by artist Jesper Just and the Royal Danish Ballet; Tindersticks concerts with timelapse videos; and a unique audiovisual performance by Animal Collective's Avey Tare and Abby Portner.
Fischer is emphatic "the integration of art into the programme can never disappear; that's part of who we are."
Click here for the CPH: DOX competition lineup.