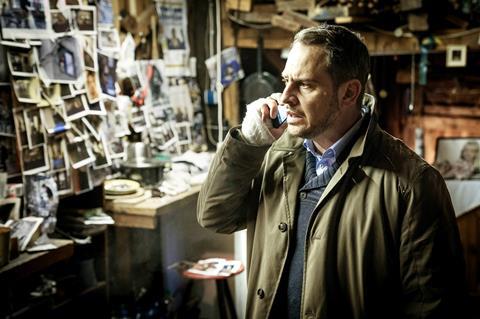 Global Screen has announced a raft of sales on its new thriller Cut Off, directed by genre specialist Christian Alvart (Antibodies) and produced by Ziegler Film, Syrreal Entertainment and Warner Bros Film Productions Germany.
The film has gone to China (Shanghai Jushi Films), Japan (Culture Entertainment Co), South Korea (Jaye Entertainment), Taiwan (Swallow Wings Films), Ukraine (UFD) and Russia (Cinema Prestige) with France and the US in negotiation.
Screening this week at EFM, Cut Off is based on the bestselling book by Sebastian Fitzek and Michael Tsokos about a female artist trapped on a storm-ravaged island with a killer. There, she has to perform an autopsy in the hopes of finding a clue hidden inside a dead body that could save the kidnapped daughter of a forensic pathologist who is in contact with her from the mainland. The cast is headed by Moritz Bleibtreu, Jasna Fritzi Bauer, Lars Eidinger and Fahri Yardim.
Global Screen has also announced deals for political thriller Blame Game, the latest production from Walker+Worm Film. Rights for UK were picked up by Signature Entertainment, and further deals have been closed for Spain (Flins y Peniculas), China (Shanghai Jushi Films Co Ltd), Japan (Klockworx), South Korea (Jaye Entertainment), Taiwan (Swallow Wings Films Co Ltd) and Latin America (Telefilms).
Written and directed by Philipp Leinemann, Blame Game follows an intelligence expert who provides information leading to a US drone strike on a wanted terrorist. When his political journalist lover is subsequently killed in a terrorist attack, presumably as payback, he starts investigating on his own. The cast is headed by Ronald Zehrfeld, Axel Prahl and Antje Traue.
Blame Game is a contender for the 2019 German Film Awards and is screening at the Berlinale as part of the Lola@Berlinale screenings.