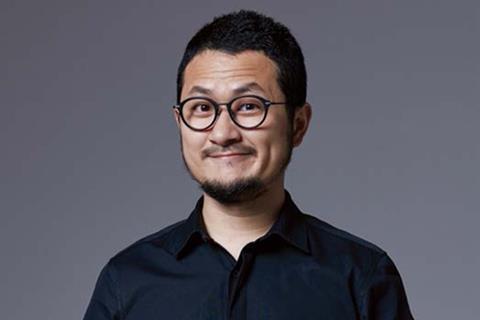 Taiwanese novelist-turned-director Giddens Ko is set to open the 2021 Bucheon International Fantastic Film Festival (Bifan, July 8-18) with his fantasy adventure feature Till We Meet Again.
It follows a young man who is killed by a bolt of lightning and begins working as a god of love, but runs into a former lover he has to help protect.
The film is a Taiwan-Korea co-production with Machi Xcelsior, Third Man Entertainment, Fist of Fear and Harvest 9 Road Entertainment in Taiwan, and Hive Filmworks in South Korea.
Ko, whose debut feature was You Are The Apple Of My Eye in 2011, attended Bifan in 2018 when his second film Mon Mon Mon Monsters won the festival's audience award. He will be video conferencing in this year due to the pandemic.
The filmmaker spoke to Screen about adapting his own work, casting the feature and his most memorable moments from the shoot.
Till We Meet Again is adapted from one of your bestselling books, God Of Love. Why did you want to make it into a film?
It started with Korean movie Along With The Gods, which was such a huge success. I was so overwhelmed when I watched it. To make a movie about life and death, about karma, made me so envious. So I thought of making a movie based on the novel I wrote nearly 20 years ago, also about life and death.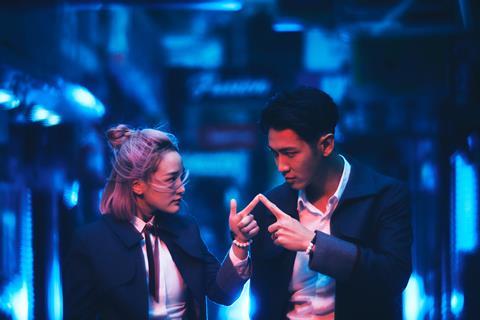 How did you cast and work with the main actors?
Kai Ko [who was in debut feature You Are The Apple Of My Eye] was the starting point for me to turn from a novelist to a director. I guess that's the bromance between us. Besides, he actually went through hell so it shouldn't be hard for him. [Kai Ko's 2014 drug scandal left him out of work for several years.]
Who should play the other role of the peculiar girl troubled me at first. Then Gingle Wang came along, claimed that she'd read my novel and was obsessed with it. She was giggling non-stop [in the audition] so I picked her. I didn't know why but she just kept eating. I remembered we were doing the table read one time, all of a sudden she placed her legs on the table just to show me how fat she's gotten. I guess I was super lucky.
Vivian Sung's very first movie Café. Waiting. Love was based on a novel of mine, too. I wasn't the director, though I highly regret that. There are so many details in her performances so she was always my first choice as leading actress.
When and where did you shoot?
At the end of 2019, during winter, in a town by the sea in Keelung [in Taiwan].
What were the most memorable things from the production for you?
The most memorable thing would be the underworld scenes. We had so much sand in the studio, which made the air horrible. What's worse was that the sand got wet and looked ugly so we got lots of portable stoves on set to bake it. Once the sand was fully baked, we quickly placed it in front of the camera.
The exterior scenes were mostly set in Keelung, where it rained 24/7. Though that fit the tone of the movie, it could be quite troublesome. But the biggest headache was the dog. The dog actor was great, but shooting scenes with a real dog were just so… I swear I will never write any scenes that have anything to do with animals again. [laughs]
What is your relationship with Bifan?
Before I started making movies, when I read on the DVD covers of movies that they had been awarded at Bucheon International Fantastic Film Festival – it was like a medal of honour. So when my movies were invited to Bifan, it was unbelievable to me. I love Bifan so much. Beginning with the opening film premiere, I loved every bit of it.
I still remember leaving Korea the day before the audience award was granted to Mon Mon Mon Monsters in order to make it to the next film festival. I was so regretful. Then Brussels International Fantastic Film Festival awarded it the Golden Raven and I wasn't present. It seemed like whenever I wasn't around, I would get awards.
What can you share about your next project?
It's a love story that also begins on a rainy day.