From Hostiles to local Arab drama, this year's Dubai International Film Festival (December 6-13) is more eclectic than ever.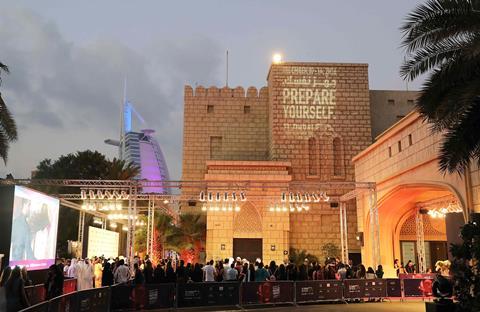 The 14th edition of Dubai International Film Festival (DIFF) opens this week with a gala screening of Scott Cooper's western Hostiles starring Christian Bale as an army captain tasked with accompanying a Native American chief back to his homeland. Unfolding in the dying days of the indigenous population's struggle to hold onto their homelands, the feature — which captures the period in all its brutality and complexity — has a strange resonance in the Middle East.
"The story happened in 1872 but it really speaks to a contemporary audience and reflects what is happening in the world today in terms of violence and rejection of others," says DIFF chairman Abdulhamid Juma. "It's a dark, strong film but it has a lot of hope in it. I like the message that there is always hope regardless of what happens around you."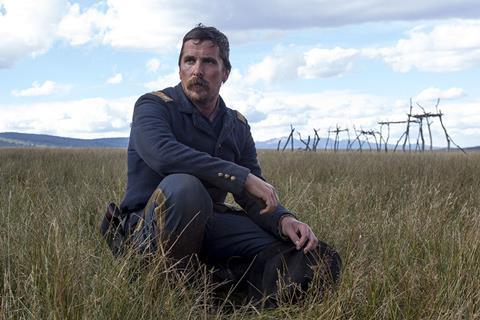 Hostiles is among 140 films from 51 countries due to screen over the eight-day festival, which will conclude with a gala premiere of Star Wars: The Last Jedi. Spanning all genres and formats, from shorts to features to VR, there will be 50 world and international premieres and 81 MENA premieres. The emphasis is, as ever, on Arab cinema, with 59 films hailing from the Gulf, Middle East and North Africa being showcased in the line-up (see 'Arab cinema platform' sidebar, right).
It has been a busy year on the Middle East film festival circuit, with the cancellation of Marrakech International Film Festival on the one hand, and the launch of El Gouna Film Festival in Egypt on the other. "We haven't really been impacted by any of these developments," insists DIFF managing director Shivani Pandya. "El Gouna's timing in September works well with our schedule. We haven't felt we're competing for titles or not got what we wanted. Our attitude has always been that the more platforms for Arab cinema the better."
Industry Hub
DIFF has pulled together a busy industry programme under the banner of the Dubai Film Market (DFM), and expects film and media professionals from across the Arab world, Europe and North America to attend. "The industry side has come into its own," says DIFF managing director Shivani Pandya. "People in the region are increasingly finding the value of attending both for the Arab industry convening at the festival as well as for the networking opportunities with other international players. A lot of people have been coming for a while now. They feel this is a great place to network."
One of the key draws for producers and sales agents is the Dubai Film Connection (DFC) co-financing event, which celebrates its 10th anniversary this year. A total of 13 projects from across the Arab world will be presented this year, including Theeb writer and producer Bassel Ghandour's The Alleys, Lebanese director Mounia Akl's Costa Brava and UK-Moroccan director Anwar Boulifa's The Unwanted.
Other project-focused initiatives include the sixth annual $100,000 IWC Filmmaker Award for Gulf filmmakers. This year's contenders are Animal by Emirati writer-director Nayla Al Khaja; Kombars by Bahraini filmmaker Mohamed Rashed Buali; Miss Camel by Saudi director Haifaa Al-Mansour; and The Crown Of Olives from Omani filmmaker Muzna Almusafer. Cate Blanchett is returning to the festival to head up the IWC jury.
A third project development prize — the Ministry of Interior Cinema Award, worth $100,000 — is aimed only at Emirati filmmakers. Animal and Kombars are in the running for this prize, alongside five other local projects including Amal Al-Agroobi's Disruptive Servant.
Alongside the projects-based meetings, there is also a classic exhibition hall featuring companies and bodies from across the region and beyond, including immersive technology outfit Blink Studios, Dubai Studio City and the Arab Cinema Centre, organised by Cairo-based distribution and PR company MAD Solutions. Industry delegates can also tap into the Forum industry talks programme, divided thematically over six days to cover virtual reality; finance and production; a UK spotlight entitled Best of British; marketing and distribution; art and craft; and 'Future', which will look at developments that could shape the film industry going forward.
"I think the festival is now complete in a 360-degree way," says DIFF chairman Abdulhamid Juma. "On the one hand, we've got the glamour of the red carpet, on the other the market has also taken off and become an important business and networking event for the region."
UK in the spotlight
As the British Council's UK/UAE 2017 Year of Creative Collaboration draws to a close, the UK will be in the spotlight under a joint initiative between DIFF and the British Film Institute. UK titles including The Death Of Stalin, You Were Never Really Here and I Am Not A Witch have been programmed, and a number of UK film professionals will participate in the Best of British industry talks sidebar, including Oscar-winning costume designer Alexandra Byrne. The focus will also see the launch of the Writers Room, in which six writers and film professionals from the UK and Arab world exchange ideas. Participants will include Egypt's Hala Lotfy, Jordan's Darin Sallam, and Joseph Bull and Luke Seomore, co-directors of 2014 UK feature Blood Cells.
Arab cinema platform
DIFF has always prided itself on being a special platform for Arab films and this year is no exception. A total of 59 productions from the Arab world will play across four competitions, spanning Arab, Gulf and short and feature formats, and two non-competitive sidebars, The Beach and Arabian Nights.
There are 18 contenders in the Muhr Feature Competition, including seven world premieres. These range from Emirati director Nujoom Alghanem's Sharp Tools, about the late Gulf artist Hassan Sharif, to Iraqi-Canadian filmmaker Baz Shamoun's 73 Degrees Celsius, which follows three Iraqi children whose lives were changed forever by the 2003 US-led invasion of Iraq.
Highlights outside of competition include UK-Tunisian director Claire Belhassine's The Man Behind The Microphone, which revolves around her discovery that her grandfather was the iconic singer Hedi Jouini, while the Arabian Nights programme features a number of festival hits include Tunisian director Kaouther Ben Hania's Beauty And The Dogs and Algerian filmmaker Karim Moussaoui's Until The Birds Return, which both premiered in Cannes' Un Certain Regard in May.
DIFFerent Reality
Building on its inaugural VR showcase in 2016, DIFF is running an expanded immersive programme. A 20-person VR theatre will showcase a dozen new immersive works including the world premiere of Lebanese artist Kamel Harb's Lebanon On Wheels and The Last Chair, a Rutger Hauer-voiced, two-part work by Dutch filmmakers Anke Teunissen and Jessie van Vreden, which premiered last month at International Documentary Festival Amsterdam. Leading experts in the field will also participate in the Forum industry talks including Daniel Wan, lead digital creative at London-based Alchemy VR, which worked on David Attenborough's Great Barrier Reef Dive VR experience, winner of the first Bafta award for digital creativity in April.
Oscar Watch
As awards season heats up, DIFF is a key end-of-year platform for works being put forward for consideration. Oscar hopefuls in the line-up include Darkest Hour, Downsizing and The Shape Of Water, as well as foreign-language submissions The Square, Wajib and A Gentle Creature. The Academy of Motion Picture Arts and Sciences (Ampas) will also be out in force, with its new president John Bailey delivering a talk on the body's activities.
Ampas is also presenting two female-focused events including a panel moderated by Wajib director Annemarie Jacir, in which filmmakers Kimberly Peirce (Boys Don't Cry), Haifaa Al-Mansour (Mary Shelley), Niki Caro (Whale Rider) and Dee Rees (Mudbound) will discuss their experiences in the industry. The directors will also participate in a closed-door masterclass aimed at female film students from across the UAE. "Roughly 40% of the filmmakers at DIFF are women and we thought this would make a good discussion," says Pandya.
Hot tickets
UK actor Patrick Stewart, who receives a lifetime achievement award, will talk about his career in a special 'In Conversation' event. Other festival honorees will include Indian actor Irrfan Khan and Egyptian writer Wahid Hamed.
"Wahid is the king of scripts," says Juma. "From the beginning we've always tried to honour people from our three key geographical areas of focus, the Arab world, the western world and the east. It has come together well this year."