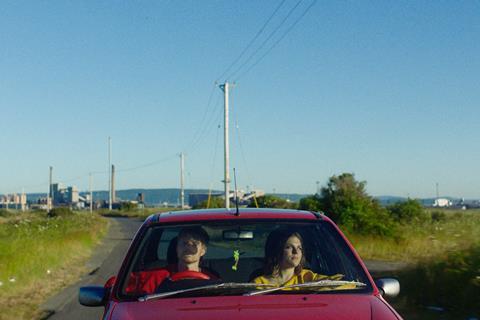 Dutch filmmaker Rene van Pannevis is at Tallinn Black Nights Film Festival with the world premiere of his debut feature Looted.
The UK drama - selected for the festival's First Feature Competition - is very much the successor to the London-based director's short Jacked, which was nominated for a Berlin Crystal Bear in 2016 and won a BIFA.
Not only does Looted explore similar themes, of car jackers in an urban setting, but also reunites the director with actors Charley Palmer Rothwell (Legend) and Thomas Turgoose (This Is England). The core cast is rounded out by Tom Fisher and Morgane Polanski, daughter of director Roman Polanski and actress Emmanuelle Seigner.
"It was great to have Thomas and Charley on board again because they know how I direct, going off-script fairly easily," Pannevis explains. "But I hadn't worked with Morgane before so she was a bit lost after her first scene. Thankfully, she picked it up very quickly and her performance is beautiful. I mean, growing up in that environment, I knew she had the skills."
The film centres on a man who spends his days stealing cars with a gang and his nights taking care of his terminally ill father, played by Tom Fisher. Eventually the two worlds collide, putting him odds with best friend, played by Turgoose, while bringing him closer to Polanski's character, a fellow gang member.
"I grew up in a neighbourhood where a lot of petty crime was happening and had friends who stole cars," says Pannevis of the biographical nature of the film. "I won't lie. I've been in those cars… even if I don't know how to steal a car. Honestly."
This experience led him to write a script, with Kefi Chadwick, that featured fun and quick-witted characters. "Usually, in movies, young criminals are always angry and struggling. But my friends were fun to hang out with even if they were a bad influence."
The other biographical aspect is that Pannevis' father died of asbestos-related cancer aged 58 and spent his final days at home. Like the lead character, Pannevis cared for his bed-bound father. "Shooting was sometimes very tough because Tom [Fisher] came very close at one point with his performance," the director recalls. "It had been fun, fun, fun and then suddenly it was way too real."
Looted was commissioned through Film London's Microwave scheme, the low-budget film initiative backed by the BFI, BBC Films and ScreenSkills, and was produced by Jennifer Eriksson and Jessie Mangum for Silk Screen Pictures and Thought Experiment. Other backers included Creativity Capital and UK Caribbean Film Development.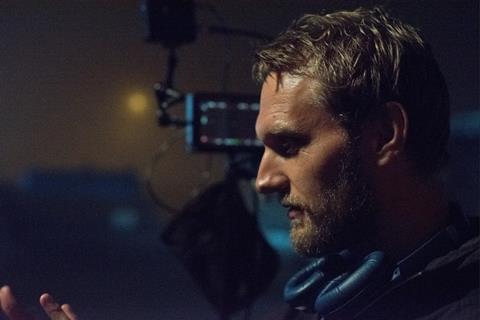 The film was shot over 17 days in Hartlepool, on the north-east coast of England, in the summer of 2018. Although the word Brexit isn't mentioned in the film, Pannevis acknowledges it is very much a part of the backdrop.
"Hartlepool's shipping industry was hurt a lot by Brexit and I wanted to show the raw poverty of a poor town," he says. "We don't refer to Brexit in the film but it's definitely there. It's also reflected in Morgane's character, who is a Polish girl who came over for nursing work. As an outsider, we see some of this story through her eyes."
Despite the setting, Pannevis wanted the film steer clear of grey skies. "Sunshine was written all over the script," he says. "I didn't want to make a Ken Loach, Andrea Arnold or Lynne Ramsay film, which can be so bleak. I wanted blue skies and a summery feel so the look of the film is light and hopeful."
Born in the Netherlands, Pannevis studied film at Utrecht University before achieving his masters at NYU Tisch School of the Arts and directing commercials for Puma and Heineken. He had made four shorts before breaking through with Jacked.
After Tallinn, the filmmaker is hoping to take Looted to more festivals and a distribution screening is upcoming in London.
He has also written a treatment for a crime drama "on a bigger level, like an English version of Gomorrah." In the meantime, he is raising finance for another short that will reunite him with Polanski. "It's about a young woman who delivers medicine to old people but wants to be a DJ," he says. "After she loses all her vinyl, she ends up DJ'ing for an old lady in her apartment. I like to see two worlds collide."
The Black Nights Film Festival runs until December 1.