As the 2020 European Film Market (EFM) kicks off, Screen highlights some of the buzziest projects being offered by international sales companies.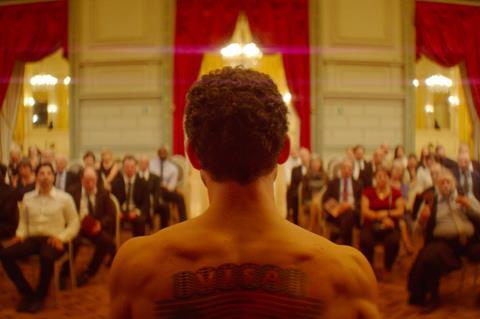 Wild Bunch launches Italian director Michele Placido's Caravaggio's Shadow, starring Riccardo Scamarcio as the tempestuous painter opposite Louis Garrel as a Vatican-appointed agent who tails the artist, and Patrick Imbert's animated mountain adventure tale The Summit Of The Gods. The company unveils a raft of first and second films including Israeli director Tom Shoval's Shake Your Cares Away, starring Berlinale jury member Bérénice Bejo. It also handles Golden Bear contenders The Salt Of Tears and Delete History.
Memento Films International unveils feature Huda's Salon by Hany Abu-Assad. It is also selling Berlinale opener My Salinger Year and Special Gala title Persian Lessons. In the market, the company premieres Martin Provost's women's lib tale How To Be A Good Wife and Claus Drexel's Under The Stars Of Paris, starring Catherine Frot as a homeless woman who rescues a lost immigrant boy.
Gaumont teases seven minutes of Xavier Giannoli's adaptation of Honoré de Balzac classic Lost Illusions featuring rising star Benjamin Voisin alongside Cécile de France, Vincent Lacoste, Gérard Depardieu, Xavier Dolan and Jeanne Balibar. The sales outfit also shows first images for Albert Dupontel's comedy drama Bye Bye Morons starring Virginie Efira as a hairdresser who goes in search of the child she gave up for adoption as a teenager.
mk2 Films launches Italian director Daniele Luchetti's family drama The Ties and Israeli filmmaker Nir Bergman's father-and-son autism tale Here We Are. It is handling sales on Berlinale titles Little Girl, Swimming Out Till The Sea Turns Blue and Golda Maria.
SND unveils first images for Eric Besnard's costume drama Délicieux starring Grégory Gadebois as a talented chef who sets up France's very first restaurant after he is dismissed by an aristocratic employer on the eve of the French Revolution. The company will also market screen De Gaulle, starring Lambert Wilson as the legendary statesman.
Versatile launches Palestinian filmmakers Arab and Tarzan Nasser's romantic Gaza-set drama Apollo about a fisherman who pulls an Ancient Greek statue out of the sea with interesting consequences for his love life. It also market premieres Julius Berg's horror thriller The Owners starring Maisie Williams.
Charades launches Italian director Emma Dante's Palermo-set family drama The Macaluso Sisters. It is also selling Riz Ahmed-starring Panorama title Mogul Mowgli and will unveil first footage for Russian director Kirill Serebrennikov's Cannes hopeful Petrov's Flu.
Alpha Violet brings to EFM Mexican filmmaker Fernanda Valadez's Sundance prize-winner Identifying Features, about a Mexican mother searching for her son missing on the US border.
Shellac handles sales on Romanian director Cristi Puiu's period drama Malmkrog, the opening film of Berlin's new Encounters section.
Titles for France TV Distribution include Audrey Dana's Men On The Verge Of Nervous Breakdown, about a group of men who head to a boot camp to get over personal crises, and Jean-Pierre Améris' My Father's Stories starring Benoit Poelvoorde as a father whose tall tales of past glory have dangerous consequences for his son.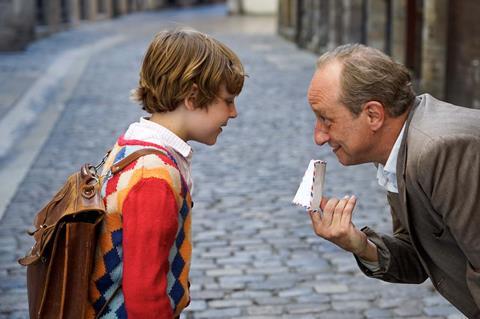 Bac Films International has Jeanette Nordahl's Panorama title Wildland starring Sidse Babett Knudsen as a crime family matriarch. It is also showing first images for Tunisian director Kaouther Ben Hania's The Man Who Sold His Skin, and French Foreign Legion drama, Our Men by Rachel Lang (Baden Baden).
Elle Driver launches sales on contemporary love triangle tale Love Affairs by Emmanuel Mouret, whose period drama Mademoiselle De Joncquieres was acquired by Netflix.
Indie Sales handles Brazilian directors Caetano Gotardo and Marco Dutra's Golden Bear contender All The Dead Ones as well as Teboho Edkins' Panorama Dokumente title Days Of Cannibalism, exploring the impact of China on the African country of Lesotho.
The Party Film Sales (the new name of merged Jour2Fête and Doc & Film International) handles Panorama title A l'Abordage and shows first promos for Lucas Belvaux's drama Home Front, starring Gérard Depardieu as a man tortured by his experiences in the Algerian War, and Slalom, about a young skiing champion abused by her coach.
MPM Premium is selling two titles by Brazilian directors: Karim Aïnouz's Algerian revolution documentary Nardjes A., screening in Panorama Dokumente, and Matias Mariani's Shine Your Eyes, about a Nigerian man looking for his lost brother in Brazil which screens in Panorama. It is also launching Haider Rashid's Europa about an Iraqi man who falls prey to a group of vigilante immigrant hunters on Turkey's border.
Cercamon handles Sandra Wollner's sci-fi drama The Trouble With Being Born — which debuts in Encounters — Panorama title A Common Crime and Forum selection Anne At 13,000 Ft.
Pulsar Content unveils a new trailer for Spanish director Kike Maillo's psychological thriller A Perfect Enemy starring Tomasz Kot as an architect whose journey home takes a sinister turn when he is approached by a woman at a Paris airport.
Studiocanal launches shark attack thriller Something In The Water and is also pushing Cédric Jimenez's Marseille-set thriller The Stronghold (aka Bac Nord), starring Gilles Lellouche and Adele Exarchopoulos, which is in post.
Urban Distribution International handles US director Alexandre Rockwell's Generation Kplus title Sweet Thing, starring Lana and Nico Rockwell as young siblings who break free from a dysfunctional family. It also has first images for animation-live action hybrid Coppelia, starring ballet dancer Michaela DePrince.
Wide Management sells Eliza Pet­kova's drama A Fish Swimming Upside Down, about a grieving father and son who seek emotional comfort in an unpredictable woman, which premieres in Perspektive Deutsches Kino.
WTFilms launches psychological drama The Lodger. Alice Isaaz and Jacqueline Bisset star in the tale of a student who takes a room in the house of a woman who lives her life as if her late husband were still alive. Its slate also features Generation 14plus title Jumbo, which world premiered in Sundance.
Le Pacte is showing first images for Arthur Harari's Onoda — 10,000 Nights In The Jungle, about a Japanese soldier who does not acknowledge the end of the Second World War, and nuclear thriller Atomic Summer by Gaël Lépingle. It also market premieres drama Mama Weed starring Isabelle Huppert as an anti-narcotics unit translator-turned-drug dealer.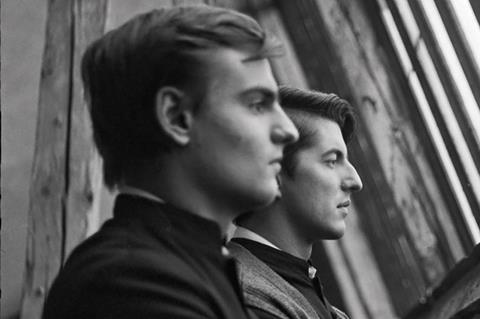 Loco Films is to sell Slovakian director Ivan Ostrochovsky's Communist-era drama Servants, which debuts in Encounters. It is also launching Kosovan coming-of-age tale The Hill Where Lionesses Roar and Lapland ecology drama The Last Ones by Veiko Ounpuu.
The Luxbox slate features father-daughter reunion tale Selene 66 Questions by Greek director Jacqueline Lentzou, who won the best short prize in Critics' Week at Cannes in 2018, and Hungarian Second World War drama Natural Light by Dénes Nagy.
Other Angle Pictures market premieres Ruben Alves's comedy Miss, starring androgynous model Alex Wetter as a young man who sets his heart on winning the Miss France contest.
Pyramide International handles Iranian director Massoud Bakhshi's Sundance grand jury prize winner Yalda, A Night For Forgiveness, which plays in Generation 14plus, and Italian filmmaker Danilo Caputo's Panorama title Sow The Wind. It will also market premiere Grégory Magne's Perfumes starring Emmanuelle Devos as a diva perfumier.
Hot upcoming titles on the Kino­logy slate include Ahed's Knee, the latest film of Israeli director Nadav Lapid who won the Golden Bear for Synonyms in 2019, as well as Leos Carax's Annette and Mia Hansen-Love's Bergman Island.
Playtime teases first images for Caroline Vignal's My Donkey, My Lover & I, Francois Ozon's Summer Of 85, Bouli Lanners and Tim Mielants' Wise Blood, Joana Hadjithomas and Khalil Joreige's The Notebooks and Clara Roquet's Libertad.
Totem Films market premieres Israeli filmmaker Shirel Peleg's comedy romance Kiss Me Before It Blows Up, and Finnish feature Force Of Habit, exploring discrimination faced by women in public and private life, which debuted at Göteborg in January. It is also screening romantic drama Luxor, starring Andrea Riseborough, which premiered in Sundance's World Cinema Dramatic Competition.
The Bureau Sales unveils a first promo for feature documentary The Velvet Queen, following nature photographer Vincent Munier and writer Sylvain Tesson as they go in search of the elusive snow leopard, and continue sales on Supernova, starring Colin Firth and Stanley Tucci as a couple who set off on a road trip across the UK after one of them is diagnosed with early-onset dementia.
Les Films Du Losange shows first images for Benoit Jacquot's drama Suzanna Andler, starring Charlotte Gainsbourg and Niels Schneider. It will also market premiere Arash T Riahi's Oskar & Lilli, about two Chechen refugee children whose mother attempts to take her own life in a desperate response to moves to deport them from Austria. It won the top prize at the Max Ophüls Prize Film Festival in January.
TF1 Studio market premieres The ABCs Of Love, the latest romantic comedy from Noémie Saglio (Net­flix Original The Hookup Plan), and shows first images for Spanish bank heist thriller Waydown.
Pathé International unveils new promos for Paul Verhoeven's Renaissance Italy-set drama Benedetta, starring Virginie Efira as a real-life controversial Italian nun; and Coda, the English-language remake of French hit La Famille Bélier.
Orange Studio unveils new promos for Pan Nalin's Last Film Show, Samuel Benchetrit's ensemble drama Love Songs For Tough Guys and Cannes hopeful Old Fashioned by Antonin Peretjatko. It also shows first images from Haute Couture, starring Nathalie Baye as a Dior seamstress who take a young thief under her wing.