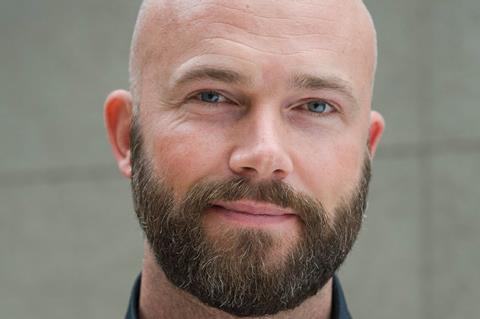 The European Film Market (EFM) is expected to post record attendance numbers this year in spite of the spectre of the coronavirus, which prompted a raft of last-minute cancellations, particularly out of China where the illness first struck.
"The EFM didn't have any trouble with coronavirus beyond the fact that everyone kept asking us about it," said EFM chief Matthijs Wouter Knol. "We had a record number of visitors despite having less visitors from China."
Preliminary figures for the market - running February 20 to 27 - indicate that there were more than 11,000 film visitors this year, up from 10,500 visitors in 2019.
The coronavirus epidemic cut Chinese attendance in a year when it was originally expected to be higher due to the Berlinale's later dates, which meant the event did not clash, for once, with the Chinese New Year holiday period.
'We knew two weeks prior to the EFM that there would be fewer visitors from China including a couple of companies that had booked umbrella stands," said Knol.
He said preliminary figures indicated that around 125 visitors had cancelled their badges at the last minute due to the virus.
"The Chinese delegation that was attached to the stands numbered around 30 people. There were eight to nine people from the surrounding countries of Japan and Korea who pulled out and a couple of US attendees also cancelled, indicating it was because of the virus," he said.
Knol said it was too early to give precise details of which territories or sectors had driven the overall rise in EFM attendees but suggested the market's steady broadening of its programme - beyond the business of selling and buying films - was paying off in terms of boosting numbers.
"The talks, seminars and panels at the platforms EFM Horizon, Berlinale Series Market, EFM Producers Hub and Berlinale Africa Hub were particularly well visited," he said.
Reponse to new screening venues
Knol said the market had generally run smoothly but acknowledged there had been some complaints about the new screening venues introduced this year to replace the long-time EFM venue of the eight-screen CineStar cinema in the Sony Center, which closed at the end of last year.
"We had no problems with the actual screenings or transporting people to these new cinemas because we invested in making sure it worked and stayed on the safe side when it came to the number of shuttles available and things like that," said Knol.
"But no-one likes change, especially the buyers, who are time pressured, and we did hear some complaints around logistics. Some people only realised the CineStar doesn't exist anymore as they landed in Berlin because they don't read any press," he continued. "I think if these new venues are used again next year, it will no longer be an issue. People will be used to them."
On that score, however, Knol said it was too early to give details on the market screening venues for 2021.
"We don't know if these venues will be retained for next year, or whether there will be new ones, or whether the old venues will return to use. It's too soon to say," he said.
"It's down to what happens with the real estate situation. The CineStar could come back, it depends on whether the owner finds someone to take it on who wants to keep it as a cinema. You just have to look at the current real estate situation around the world to see how it's impacting big cities. It's not only a Berlin problem, we see it in places like Toronto too."
Impact of the later dates
Another major change for the market this year was the one-off later dates, after the Berlinale shifted from its traditional early February slot so as not to clash with the Oscars ceremony, which took place on February 9 instead of its traditional end-February slot.
Knol said he felt the later dates had been beneficial to the market.
"It was an interesting year in that sense. Two weeks later, you see American sales agents arrive a little bit better prepared. That was the general feeling. People had a little bit more time to prepare their Berlin packages after attending Sundance in particular, and maybe also the Academy Awards," he said.
"I think a bit more time is good for everyone, not just because of Sundance but also the holidays in December and early January. And in a year without a major health alert it would have worked to our advantage for China too," he said.
He acknowledged calls from the industry for the later EFM dates to be retained but said the market's timing was contingent on the Berlinale, and that it would never shift to dates outside the festival.
The Berlinale will return to its early February slot in 2021 (Feb 11-21) after the Academy of Motion Picture Arts and Sciences (Ampas) has returned the Oscar ceremony to its late February slot next year. The festival management has indicated, however, that they are open to talks with Ampas on the timetable in the future.
Knol said the EFM would deal with any eventuality.
"The festival and the EFM have taken place in early February for many, many years and we've always managed to make it work, so regardless of what happens we will make it work."