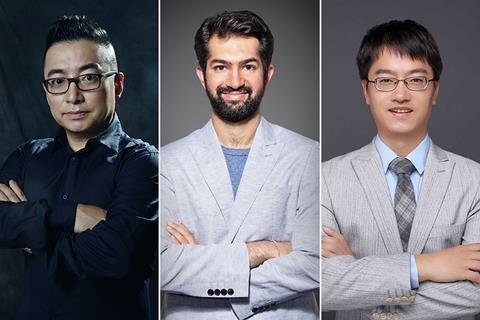 Filmart Online (August 26-29) will be presenting six online seminars that will focus on the impact of the Covid-19 pandemic on the content industries, and how industry players are adjusting their acquisition, production and marketing strategies in response to the crisis.
In a session entitled 'Covid-19 Streaming Battle', on Filmart Online's second day (August 27), speakers including WebTV Asia founder Fred Chong and Karan Bedi, CEO of Indian streaming platform MX Player, will discuss how Covid-19 has accelerated demand for OTT services, as well as how they are tackling the increased competition.
On August 28, a session entitled 'Content Without Borders' will examine the new realities of content production, financing and distribution in a post-pandemic world. Speakers include Belle Avery, lead producer on US-China co-production The Meg; New Zealand Film Commission's international chief Chris Payne; and Rance Pow of theatrical consultancy Artisan Gateway.
Vivek Couto, executive director of Media Partners Asia, will kick off the seminar programme on the first day of Filmart Online (August 26), with a session entitled 'A Perspective on the Future of Media & Entertainment'.
He will be followed later that day with an analysis of China's entertainment market presented by Jez Zhang, CEO and chief analyst of iiMedia Research Group. Zhang will also moderate a discussion on the current dynamics of the China market, 'Rise Above & Go Beyond', with speakers including James Li, senior vice president of leading Chinese film and TV production company, New Classics Media.
Filmart Online will also explore the rise of interactive entertainment through a panel, 'Interactivity Actualised', with speakers including iQiyi chief technology officer Wenfeng Liu and Kino Industries' Ronan Wong.
In addition to seminars, Filmart Online will feature around 20 other virtual events, including content showcases hosted by Taiwan Creative Content Agency (TAICCA), Finland's Creative Export Innovations and companies including IFD Films, Mainichi Broadcasting System, UltraMarine Studio and Ikura Planet Production. Film France will also give a presentation on France's tax rebates, while Film Paris will explain incentives available in the Paris region.
Click here for Filmart Online's full events schedule.