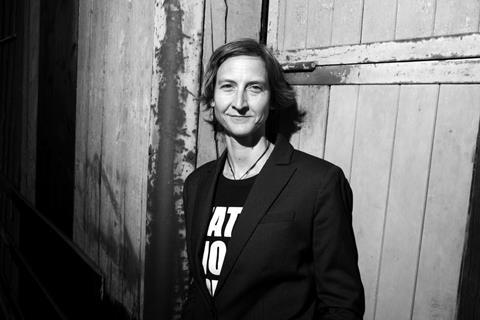 Genre projects about haunted palaces, demonic spirits and creepy cats are just some of those seeking to raise finance at this week's Frontières Co-Production Market taking place in Montreal this week.
Organised by Montreal's Fantasia International Film Festival with the participation of the Cannes Marché, 2022's Frontières' Co-Production Market comprises 18 genre projects in Official Selection. Another six projects are being showcased in Frontières' Finance & Packaging Forum.
The Co-Production Market projects are a diverse and truly international bunch, hailing from countries such as the UK, the US and Canada through to Palestine, the Philippines and Nepal.
All will be hoping to follow in the footsteps of genre projects such as Hatching, Lamb, The Long Walk, Sea Fever, Vivarium and Raw which have gone on to theatrical or festival success after pitching at Frontières.
This year's Fantasia opener Polaris originally featured at Frontières, as did Cody Kennedy and Tim Rutherford's Canadian feature The Last Video Store and Finnish-Iranian action thriller Layers of Lies. Wild Bunch, for example, boarded Kjersti Helen Rasmussen's Norwegian feature The Nightmare at Frontières.
The 18 Official Selection projects have been whittled down from 120 entries by Frontières' selection panel. To make the cut, projects need a producer attached, a preliminary financial plan and a first version of the script.
The six Forum titles, meanwhile, were picked from 26 submissions. Each need at least 20% of their financing in place to be selected.
The teams will all pitch their projects live and have the chance to network with some 300 execs from the international genre film industry, including from Amazon, Hulu, Disney+ and Universal, as well as filmmakers attending Fantasia.
Growing demand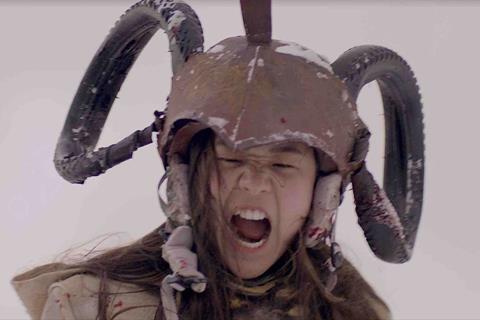 They are doing so at a time of growing demand for genre films. Major festivals are increasingly open to including genre films in their line ups; for example, Cannes this year opened with Michel Hazanavicius's zombie film Final Cut. Content hungry streamers have also provided a platform for genre filmmakers to find audiences.
Frontières executive director Annick Mahnert took over running Frontières from Lindsay Peters back in 2020, but this year is the first time she's been able to oversee the event an in-person market. Last year's selection, she says, was heavily influenced by the pandemic, with a number of projects about disease and transformations.
This year, Mahnert says there is "a little bit of everything". Science fiction is strong: there's Philippines-Japan-Canada project Quantum Suicide about a Filipino immigrant in Japan tasked to destroy the "Quantum Gun," a powerful device that can transport individuals to a parallel reality; Dutch project Space Beers, about a group of Scottish drinking buddies, and their new alien friends, embarking on an intergalactic adventure to save Earth from a god-like alien with abandonment issues; and Spanish feature The Trail of the Wolf, which sees a daughter trying to save her father in an overpopulated world where lives end at 55.
Many of the projects are anchored in their own culture, says Mahnert. These include the Africa-set The Killing Of A Beast, a magical realist tale directed by Vusi Africa, and Palestine-Jordan-Sweden revenge thriller Weedestine, about a car mechanic living in Palestine's lawless "Area-C" seeking to avenge his older son's death. The Nepal-set The Palace, meanwhile, is the story of a family taking care of a remote Himalayan palace terrorized by ghosts that was inspired by the real-life massacre of the Nepalese royal family in 2001.
Other notable projects this year include Melanie Jones's Canadian surreal thriller Switchback, about a woman who comes face to face with her most primal self after a hiking accident on the West Coast Trail. Aram Garrig's Spain-Italy project Jane – which took part at Sitges Pitchbox last year – is based on the true story of an actress joining British Occultist Aleister Crowley's cult in the 1920s. Beasts of Prey, meanwhile, is an Italy-Denmark psychological horror about a lonely wealthy woman whose life is turned upside down after a feline predator kills her newborn daughter in front of her eyes.
Two UK projects are also looking for backers at the market this year: Stéphanie Joalland's supernatural horror Bugul Noz, about a 15-year-old English girl who is sent to a rural community in Brittany where she becomes prey to a woodland creature; and Zam Salim's Stray, about a seemingly ordinary albino cat taken in by a family, leading to dark and terrifying consequences.
Mix of filmmakers
Frontières is open to experienced as well as first time directors and producers. "Personally I really like to encourage more of these first -time directors, because I think there's a lot of 'golden bars' out there. It's up to us to discover these new talents," says Mahnert.
Frontières has built a strong reputation in helping get genre projects off the ground, and Mahnert pays tribute to the "huge amount of work" of her predecessor Peters, and to the "amazing team" who have worked on this year's edition. "We're only successful because there's good projects in the works. We're lucky enough to have a certain reach now - people know about Frontières. They've seen the success stories, and they know how important it is."
Frontières Co-Production Market takes place July 21-24 and the Forum July 22-23, both in Montreal.
Frontières Co-Production Market Official Selection 2022
A Boy-Shaped Void (US)
Dir: Lucas Amann
Prods: Lee Stobby, Dane Eckerle, Daniel Brandt
Genre: Horror
Beasts Of Prey (It-Den)
Dir: Andrea Corsini
Prods: Federico Grisi, Giorgia Priolo, Per Damgaard Hansen
Genre: Psychological horror drama
Bloody Bunny (Can)
Dirs: Kat & Karissa Strain
Prod: Laura Tremblay
Genre: Horror
Bugul Noz (UK)
Dir: Stéphanie Joalland
Prods: Stéphanie Joalland, Sean McConville
Genre: Supernatural horror
Cacs (US)
Dirs/prods: Nicole Daddona, Adam Wilder
Genre: Fantasy, comedy
Camp (Can)
Dir: Avalon Fast
Prods: Michael Peterson, Peter Kuplowsky, Taylor Nodrick
Genre: Horror
Foxblood (Canada QC)
Dir: Benjamin Steiger Levine
Prod: Pierre Even
Genre: Horror
I Call Upon Thee (Aus)
Dir: Michael Anthony Kratochvil
Prod: Kristian Moliere
Genre: Horror
Jane (Sp-It)
Dir: Aram Garriga
Prod: Carles Torras, Aram Garriga
Genre: Esoteric drama
Quantum Suicide (Phil-Jap-Can)
Dir: Mikhail Red
Prods: Taro Imai, Micah Tadena, Michael Peterson
Genre: Science Fiction
Space Beers (Neth)
Dirs: Bouke van Veen, Maurice Schutte
Prods: Maurice Schutte, Nan Reunis
Genre: Sci-fi, fantasy, adventure
Stray (UK)
Dir: Zam Salim
Prods: Charlotte Wontner, David Brown, John Archer
Genre: Psychological horror
Surgat (US)
Dirs: Michael Borowiec, Sam Marine
Prod: Josh Ruben
Genre: Horror, drama
Switchback (Can)
Dir: Melanie Jones
Prods: Kristyn Stilling, Eli Morris, Melanie Jones
Genre: Surreal drama, Thriller
The Killing Of A Beast (Ger)
Dir: Vusi Africa
Prods: Naledi Bogacwi, Vusi Africa
Genre: Magical realism
The Palace (US, Nepal)
Dir: Anil Baral
Prods: Deepak Rauniyar, Anil Baral
Genre: Horror
The Trail Of The Wolf (Sp)
Dir: Angeles Hernandez
Prods: David Matamoros, Angeles Hernandez
Genre: Thriller, fantastic, sci-fi
Weedestine (Pal-Jor-Swe)
Dir: Said Zagha
Prod: Mais Salman
Genre: Revenge thriller
Frontières Forum Selection 2022

Firecrackers At Midnight (US-Guat)
Dir: Christa Boarini
Prods: Christa Boarini, Dominic Medina
Genre: Thriller, magic rrealism
Outer Edges (UK)
Dir: Kelsey Egan
Prod: Jade Alexander
Genre: Sci-fi
Penny Lane Is Dead (Aust)
Dir: Mia'Kate Russell
Prods: Andre Lima, Matt Hearn
Genre: Horror
Seeds (Can)
Dir: Kaniehtiio Horn
Prods: Jennifer Jonas, Leonard Farlinger
Genre: Action, thriller, Indigenous home invasion
The Icetalker (Can)
Dir: Benjamin Ross Hayden
Prods: Benjamin Ross Hayden, Avi Federgreen
Genre: Sci-fi, Indigenous futurism
Wound (Switz)
Dir: Tillo Spreng
Prod: Noah Bohnert
Genre: Dark romance, fantasy