Find out who are the hottest upcoming producers from around the world.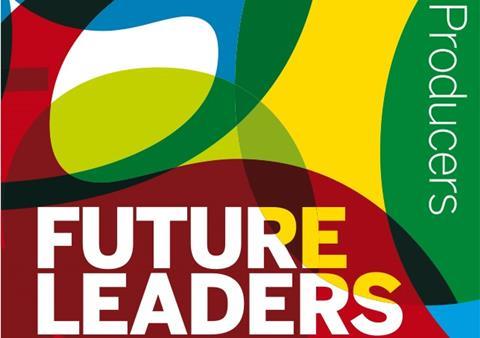 When I was appointed editor of Screen International, one of the features I was most looking forward to working on was Future Leaders. And I wasn't surprised in the least to find out it's one of the most popular pieces Screen publishes, and has been publishing, for the past several years.
While the film industry can undoubtedly appear too obsessed at times with finding 'the next' whatever (actor, director, genre, trend, etc), there's something exhilarating about shining a spotlight on the rising stars in the business, the people coming up in sales, acquisitions, distribution and producing.
Last year, Screen presented our Sales and Distribution Future Leaders. This year, we turn our focus back to the hot producers around the globe who we think will be the names to know in years to come.
With our team of correspondents canvassing the international industry, we've selected 40 up-and-coming faces who, for the most part, are on their second or third feature and who are currently working on projects that will propel their careers to even greater heights.
It was a huge challenge keeping the number to only 47 but I hope you'll enjoy reading about every single name on our list.
It's incredible how smart and savvy these young guns already are about the business of producing. Knowing how difficult it is for any producer to navigate the immense complexities of the film world, let alone new ones just finding their footing in the industry, we can't help but be impressed by what they've already achieved.
They all have exciting futures ahead of them and we look forward to toasting them in Cannes at a reception in partnership with Marché du Film's Producers Network.
Matt Mueller, editor
Future Leaders 2015: Producers
Rashid Abdelhamid (Palestine) Made In Palestine Project
Marine Arrighi de Casanova (France) Apsara Films
Simon Amberger (Germany) Neuesuper
Sébastien Aubert (France) Adastra Films
Jannine Barnes (Australia) Happening Films
Ruchi Bhimani (India) One-Eyed Turtle Films
Juliette Bonass (Ireland) Element Pictures
Eva Blondiau (Germany) Color Of May
Mike Brett & Steve Jamison (UK) Archer's Mark
Pau Brunet (Spain) La Panda
Tom Butterfield (US) Culmination Productions
Samantha Castellano (Mexico) Dark Factory
Rachel Dargavel (UK) Crybaby Pictures
Lauren Dark (UK) Stray Bear Productions
Daniel Dreifuss (Brazil) Filmed Imagination
Natacha Delmon Casanova & Pierre-Emmanuel Le Goff (France) La Vingt-Cinquieme Heure
Angie Fielder (Australia) Aquarius Films
Barbara Francisco (Argentina) Pasto
Cristina Gallego (Colombia) Ciudad Lunar
Pierre Guyard (France) Nord-Ouest
John Giwa-Amu (UK) Red & Black Films
Tom Hern (New Zealand) Four Knights Films
Mikkel Jersin (Denmark) Nimbus Film
Olivier Kaempfer (UK) Parkville Pictures
David Kaplan (US) Animal Kingdom
Giorgos Karnavas (Greece) Heretic Productions
Adam Kassan (US) 6th & Idaho Productions
Milos Lochmann (Czech Republic) Moloko Film
Mike MacMillan (Canada) Lithium Studios Productions
Eitan Mansuri (Israel) Spiro Films
Manish Mundra (India) Drishyam
Fidel Namisi (South Africa) Coal Stove Pictures
Pavel Odynin (Russia) Pavel Odynin's Film Company
Andrea Paris & Matteo Rovere (Italy) Ascent Films
Mike Pruss (US) Scott Free
Pedro Hernandez Santos (Spain) Aqui y Alla Films
Lucan Toh, Emily Leo & Oliver Roskill (UK) Wigwam Films
Bendik Heggen Stronstad (Norway) Yesbox Productions
Ivy Vanhaecke (Belgium) Caviar
Dagne Vildziunaite (Lithuania) Just A Moment
Mariusz Wlodarski (Poland) Lava Films
Wang Donghui (China) Combo Drive Pictures