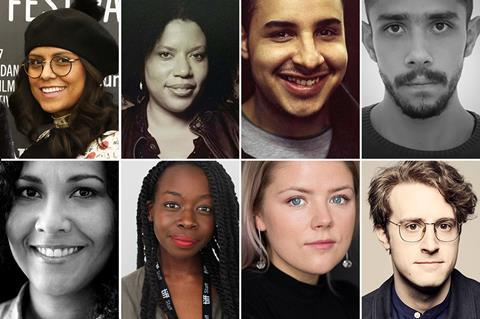 This year Screen International's Future Leaders initiatives is profiling film festival programmers and year-round curators for the first time.
These unsung heroes make a huge impact on film culture and film audience development, yet do not usually get the spotlight. In today's oversaturated, multiplatform world, we need passionate curators and programmers more than ever to champion films and provide vital context to moving image works of all varieties.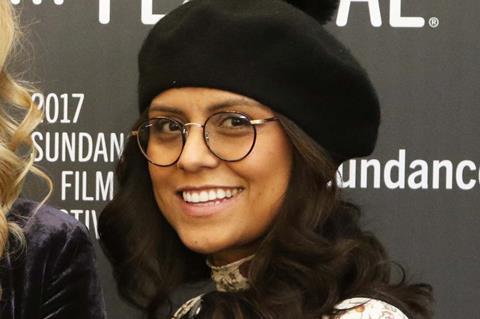 Dilcia Barrera
US, Programmer, Sundance Film Festival; director of programming, Los Angeles Latino International Film Festival
In her final year as an undergraduate at UCLA in 2007, Dilcia Barrera interned for Sundance Film Festival's programming team and was encouraged to screen submissions. A long association with the Utah-based festival was born and she did a stint as a short film programmer in 2013, while also working as a senior programmer at AFI Fest, and serving as a film curator at Los Angeles County Museum of Art until 2018.
Sundance's director of programming Kim Yutani has been an important mentor. After Barrera's first season, Yutani hired her to co-ordinate the programming department at Outfest. "Under her guidance, I was challenged, motivated and learned to trust my taste," says Barrera.
She still keeps an eye on Sundance's short film selection to discover new filmmakers. "This section has consistently debuted rising talent with unique perspectives," says Barrera, who also stays in touch with promising filmmakers she meets at international festivals, and embraces online content, from Vimeo videos to Instagram Stories. "Social media has facilitated easy and direct access to the world; a simple admiring DM can lead to discovering the next generation of cinematic talent," she explains.
Her favourite films at Sundance 2019 were an eclectic bunch. "My taste varies across section and genre, but The Souvenir, This Is Not Berlin, The Infiltrators, Midnight Family and The Last Black Man In San Francisco are films that commit to social commentary through personal stories, compelling characters set in an authentic sense of atmosphere and style.
"The new generation of storytellers are challenging systematic exclusion and this excites me," she adds. "They are not afraid of pushing boundaries of technology or form to present their own narrative and stance."
Contact: Dilcia Barrera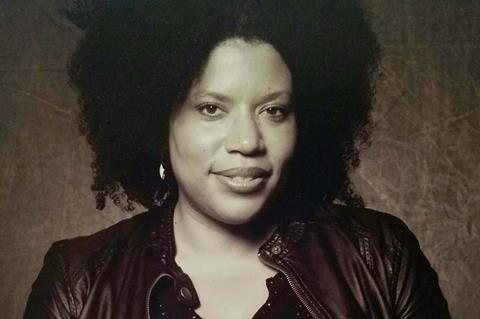 Opal H Bennett
US, Programmer, Aspen Shortsfest and Athena Film Festival; shorts programmer, DOC NYC; associate programmer, Nantucket Film Festival; programming consultant, March On Washington Film Festival
A former IP lawyer, Opal Bennett dipped her toes in the festival world as a pre-screener and reviewer before taking a chance to move into programming full-time with a non-exclusive focus on shorts. In recent years, she has worked with the likes of the Tribeca and Montclair film festivals.
Bennett's positions are seasonal, although DOC NYC and Nantucket take up the bulk of her attention. Basil Tsiokos, for whom she works at DOC NYC and Nantucket, recommended her for the position of associate programmer at Nantucket. "He has taught me everything I know," Bennett says. "I also have to give a shout out to [festival executive director] Tom Hall, who gave me my first break at Montclair."
For Bennett, the joy of working in shorts is the egalitarianism of the form. "With today's technology, anyone can make a short and anyone who chooses can use the powerful tool of film to express themselves." She finds documentary shorts particularly exciting. "It's some of the most unique, risk-taking and auteur-driven filmmaking that I'm seeing right now. I always want to see what Garrett Bradley or Darius Clark Monroe or Kamau Bilal or Elizabeth Lo are making."
Bennett looks for emerging talent through crowdfunding campaigns, pitch forums and workshops, and regional festivals, among other places. She is delighted when a blind submission produces a gem, such as Randall Christopher's "brilliant" animated short The Driver Is Red, a multi-award winner about the capture of senior Nazi Adolf Eichmann.
Her job takes her everywhere, so Bennett feels especially thrilled when she finds work by New York-based filmmakers. The key motivator is to introduce viewers to new content, regardless of its provenance. "Curated spaces are essential when facing a glut of options," she says.
Contact: Opal Bennett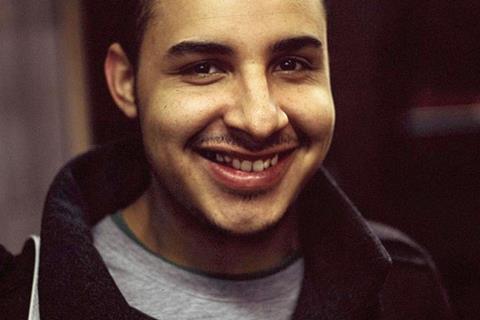 Ashley Clark
US, Senior repertory and specialty film programmer, Brooklyn Academy of Music (BAM); selection committee member, BAMcinemaFest
UK-born Ashley Clark worked in the BFI's communications department and as a freelance writer and programmer before curating the BFI's Black Star season in 2016. He joined the New York-based BAM in 2017.
"I'm always on the hunt for singular, ambitious and passionate work that looks and sounds like nothing else," says Clark. He was encouraged to see Brooklyn audiences turn out for RaMell Ross's Hale County This Morning, This Evening and Leilah Weinraub's Shakedown — "two formally unorthodox, imaginative works of non-fiction. Both films are specific portraits of black communities that have zero interest in translating for white audiences".
BAM has proven the perfect home for him. "BAM is a multi-arts centre whose motto is to be the home for adventurous artists, audiences and ideas, and I've found that to be the case. It's in a fantastic, diverse location [Fort Greene, Brooklyn], and as a Jamaican, it's amazing there is such a big local Caribbean population."
From his very first event, Clark was impressed with the audience. "I organised a week-long exploration of [anti-colonial philosopher] Frantz Fanon's work and ideas," he says. "The opening-night screening of Isaac Julien's short experimental documentary Frantz Fanon: Black Skin, White Mask sold out in our 272-seat theater. I was thrilled, a little surprised, and I knew I was in the right place."
His contemporary inspirations range from Terence Nance and Barry Jenkins to Joanna Hogg and Cecile Emeke, but working primarily as a repertory programmer, he wants to "use my platform to combat tired and traditional narratives of film canons and spotlight unfairly overlooked figures — but to do so in an upbeat and accessible way, lest it sound too much like forcing you to eat your cultural vegetables."
Contact: Ashley Clark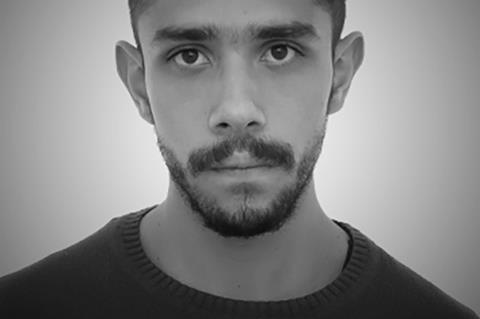 Luis Esguerra
Colombia, Programming co-ordinator, Bogota International Film Festival
Luis Esguerra was participating in the film critics' workshop at the 2017 Cartagena film festival when programmer Jorge Forero offered him a role as programming assistant for the short-film competition and its work-in-progress platform. Soon after that, Bogota International Film Festival director Andrés Bayona invited him to join the programming team. Since then, he has dedicated himself to bold work from around the world.
"The young public is our audience and reason for being," Esguerra says of Bogota's attendees. "For that reason, I consider our films should reflect a young spirit, a challenging proposal. We need disobedient movies, presenting atypical characters and rebellious identities."
Esguerra likes to visit Europe to locate this disobedience. "I usually consult Bright Future in Rotterdam and the Berlinale's Forum, the most audacious categories of those festivals. However, most of the surprises come from films that have not been premiered at recognised film festivals."
The avalanche of content available does not deter him. "If you know what you're looking for, you can disregard thousands of films that don't meet the requirements," he says. The artistry is particularly inspiring. Esguerra is a fan of Mexican-Canadian filmmaker Nicolas Pereda and his tendency to slip in and out of various forms, an approach that resonates with the programmer.
Of Colombian cinema, he says: "I am especially excited about those directors who are determined to dissolve the traditional classification of film genres. Films that run between documentary and fiction, reaching hybrid natures and inviting a new debate around the validity of most of the taxonomies proposed throughout the history of Colombian cinema."
Contact: Luis Esguerra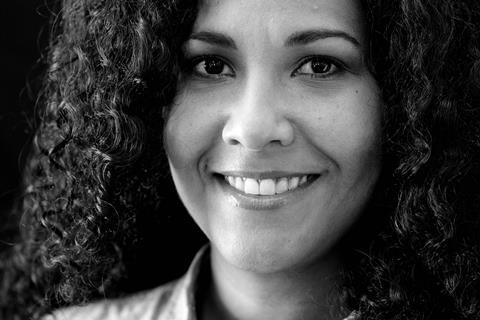 Fanny Huc
Panama, Programmer, International Film Festival Panama
Fanny Huc was working as an assistant director on the set of 2014 drama Panama Canal Stories when she met International Film Festival Panama (IFF Panama) director Pituka Ortega, who directed one of the film's segments. "She offered me an opportunity and I've been here ever since," says Huc.
At IFF Panama, Huc has worked with outgoing artistic director Diana Sanchez, who taught her a lot about audience preferences. Another mentor, Miami Film Festival associate director of programme and industry Diana Cadavid, has imparted valuable knowledge about screening licences, traffic and operations.
Huc has used everything she has learned to champion social issues. "Newton by Amit Masurkar, Silas by Hawa Essuman and Anjali Nayar and Devil's Freedom by Everardo Gonzalez are a few of my favourite films from last year's programme," she says. "I look for interesting characters, deep investigation and unconventional approaches."
In the past two years, Huc has made scouting trips to Toronto International Film Festival, and has also visited Trinidad+Tobago Film Festival and Ventana Sur in Buenos Aires. More often than not, however, her drive to discover new films takes the form of online research and reading reviews.
In 2018, Huc launched the Cineclub Santa Ana — a community screening series in an art gallery — to promote Latin American cinema, and she believes audiences can demonstrate considerable open-mindedness. "They never cease to amaze me," she says. "[Panama's audiences] are vibrant, curious and ever-changing. Fond of humour and introspection as well as beautiful photography."
Cinemas and festivals are constantly competing with streaming platforms and TV. However, the rewards of discovering bold work that embodies fearless self-expression more than make up for the challenges of being a programmer in 2019. Huc relishes the role of custodian: "Curators care for the specific audience they serve and can offer another point of view."
Contact: Fanny Huc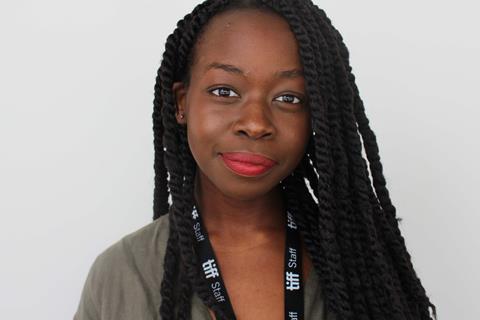 Lydia Ogwang
Canada, International programmer, Toronto International Film Festival (TIFF); coordinator, TIFF Cinematheque
Lydia Ogwang worked as a writer and in film distribution before joining the TIFF Cinematheque year-round programming team in summer 2018, and that year also served as programming associate for the TIFF Cinematheque Festival programme. This is her first year as a member of the selection committee for TIFF's Platform section.
"To me, programming was a natural progression from immersing myself in writing critically about film and literature," says Ogwang. "I was fortunate enough to have the chance to curate the 2018 series 'Radical empathy: the films of Agnes Varda' with the Cléo journal editorial board for TIFF Cinematheque, and have continued to pursue culture programming work ever since."
Today's fusion of filmmaking styles enthralls her. "My favourite films of the past few years have often blended poetic, documentary and discursive modes, incorporated a number of shooting formats, and have sometimes even included live performance elements."
Even before she hit her stride at TIFF, Ogwang had the support of artistic director and co-head Cameron Bailey, whom she cites as an "encouraging, enthusiastic and supportive presence in the film community".
She relishes the opportunities that have come her way in Toronto, and clearly admires her city's famously enthusiastic and knowledgeable audiences. "TIFF-goers are thoroughly dedicated to the experience of the festival and never fail to simply show up, an act that I find very moving and meaningful in the context of what some are inclined to call a dying industry centred around an exhausted art form."
Paying attention to the zeitgeist and the output of other festivals are essential to stay in tune and uncover new talent. However, Ogwang is happy to attend cultural events of all shapes and sizes, and maintains broad reading habits. "The wide view makes you a more responsive cultural worker, better able to support filmmakers in their craft," she says.
Contact: Lydia Ogwang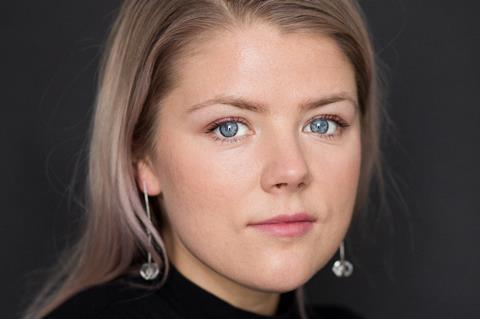 Maria Reinup
US and Estonia, Artistic director, What The Fest!?; programmer, Tallinn Black Nights Film Festival
When Estonia-born Maria Reinup's friend ran the Sleepwalkers Student and Short Film Festival in her home country, it piqued her fancy. She pitched in, one thing led to another, and after attending Cannes she fell hopelessly in love with the festival world.
After stints on the Sleepwalkers team from 2008-11, genre-loving Reinup ran the Haapsalu Horror and Fantasy Film Festival in Estonia from 2011-18, and continues to programme for Tallinn Black Nights Film Festival. Last year, she also became artistic director at New York-based genre showcase What The Fest!?, which runs at IFC Center in New York's Greenwich Village.
"I love somewhat more experimental cinema that feels personal, different, and ventures down the unconventional path," Reinup says of the gig. "What The Fest!? definitely welcomes the genre hybrids out there." Yet, unlike in Europe, she finds international films can remain a hard sell to US audiences.
Reinup likes to scour platforms such as Vimeo and Nowness to keep abreast of emerging filmmakers, also finding inspiration at markets such as Frontieres, festivals with debut feature competitions and even from television. She is grateful for career guidance from Black Nights chief Tiina Lokk, and XYZ Films head of international acquisitions Todd Brown. "He told me on our first meeting, seeing what I do, that if I want to, I can become anything. One can't undervalue what that meant at the time for a kid from the Eastern bloc."
Reinup is heartened to see women becoming more visible in filmmaking, and will continue to remember that a curator should find novel ways to engage audiences. "The best curators find unusual connections, not only highlighting a body of art, but creating something new," she says. "That is something no machine or algorithm can replace."
Contact: Maria Reinup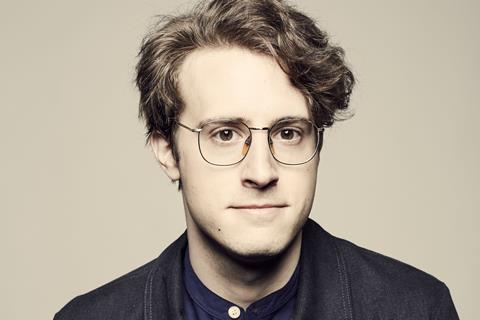 Dan Sullivan
US, Assistant programmer, Film at Lincoln Center
Dan Sullivan started his programming journey by assisting Jed Rapfogel, head programmer at New York's Anthology Film Archives, after interning there in publicity. "Programming seemed an interesting and fulfilling way of applying film criticism in practice and I quickly caught the bug," he says.
After also working as theatre staff at the Film Society of Lincoln Center, he started programming there in 2014. He also writes for Film Comment and serves as co-editor of the film section of The Brooklyn Rail.
By working year-round at the Film Society, Sullivan enjoys "the freedom to split time between repertory and festival programming, the ongoing commitment to presenting work that challenges our audience's assumptions about cinema as an artistic and commercial medium. To be able to participate in this history is really meaningful for me."
Sullivan's recent favourites include Hu Bo's An Elephant Sitting Still, selected for New Directors/New Films: "A landmark work that gives no quarter in its portrayal of a bleak, unforgiving world, yet it does so without relinquishing its totally unique and moving humanism."
At New York Film Festival, he was pleased to discover an open submission short film, God Never Dies (Dios Nunca Muere), directed by Barbara Cigarroa. "I was moved and fascinated by her sophisticated approach to rendering the experience of migrant farmworkers in New York's Hudson Valley."
Sullivan likes to scout films at the Berlinale, especially from the festival's Forum section, as well as in Cannes and Locarno. For classic films, he adds: "Bologna's Il Cinema Ritrovato Festival is a really extraordinary place to see new restorations, to get programming ideas and to meet with colleagues from other similar institutions the world over."
Whether for classics or contemporary cinema, the Film Society of Lincoln Center has famously loyal audiences and, adds Sullivan: "In the United States, you can't really beat the New York City moviegoing audience for sheer open-mindedness and adventurousness."
Contact: Dan Sullivan