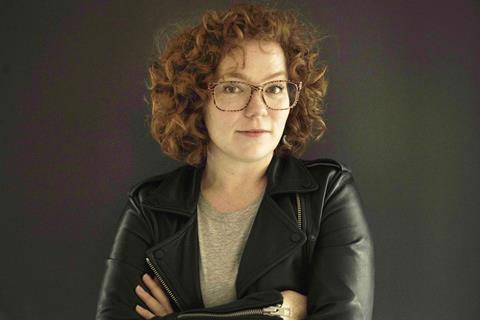 Director, development and sales, eOne
Graduated from Princeton with a degree in public and international affairs
MFA in filmmaking and MBA in entertainment business from New York University
Joined Sierra/Affinity in 2017
Alexander has risen rapidly through the ranks of eOne since joining in 2017. She was promoted to manager of international sales and co-productions in 2019 and this year took on her current role developing and packaging for eOne, and packaging and handling sales at in-house sales company Sierra/Affinity. A stint in China on local-language projects and international co-productions helped drive Alexander's passion for global storytelling. Her mentors Nick Meyer, eOne film president, and Marc Schaberg, EVP film, global operations, "put an emphasis on understanding international cultures and speaking multiple languages", she notes.
Alexander has also been encouraged to develop skills across diverse functions. She will engage with Sierra/Affinity's buyers virtually during the Cannes market from the set of eOne parent company Hasbro's Dungeons & Dragons.
Having sold territories on The United States Vs. Billie Holiday, Greatest Days and Mrs Harris Goes To Paris, among others, Alexander sees synergy between theatrical distribution and streaming. "There were so many holdbacks in the US, and streamers helped relieve that pressure," she says, citing Hulu's acquisition of US rights to Billie Holiday from Paramount during the pandemic, which triggered international releases in markets where cinemas had reopened.
Virtual life has allowed Alexander to make strong, frequent connections with buyers on Zoom. "I'm hoping when we get back that those relationships just continue to get stronger," she says.
Contact: info@sierra-affinity.com