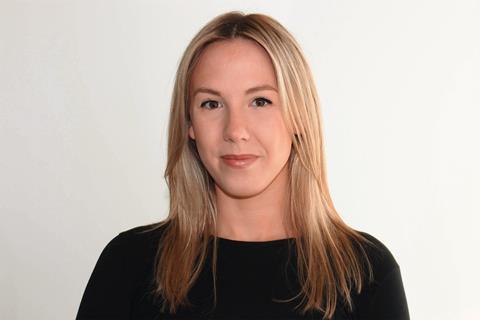 Director, international sales, Voltage Pictures
Graduated with a degree in broadcast journalism and film from Concordia University, Montreal
Joined Double Dutch International (DDI) as sales co-ordinator in 2018
Joined Voltage Pictures in January 2021
Gasher became hooked on the film business as a Cannes intern for Toronto-based sales agent DDI in 2017, learning valuable lessons that guide her today.
"Mark Padilla [DDI's SVP of sales and acquisitions] taught me early on to do your homework, know what you're selling, watch movies, and know who you're meeting with," says Gasher, who joined Voltage Pictures in January as international sales consultant and has already been promoted to director.
Working on Voltage's upcoming Cannes market sales title The Yacht with Ruby Rose, Patrick Schwarzenegger and Frank Grillo and having handled sales at DDI on thrillers The Doorman and Escape The Field, Gasher sees the importance of catering to demand from theatrical buyers, while also engaging with streamers. "You adapt by continuing to make great content and focusing on what people want to see," she says.
Sales were robust throughout the pandemic and Gasher believes hybrid markets will emerge that combine the efficiency of virtual interaction with the spontaneity and buzz of physical elements. "We've all just managed the best way we could by using technology, and now we're all fully vaccinated and back in the office. Everyone's very much looking forward to the next physical market."
Contact: danielle.gasher@voltagepictures.com