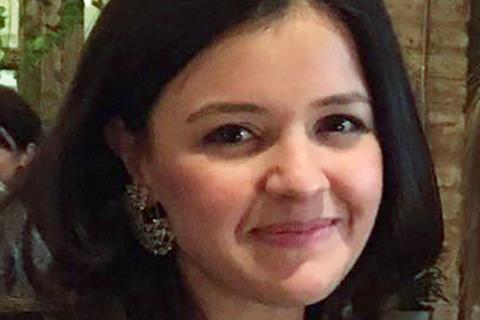 Senior manager, international distribution, Central Partnership
Studied economics at the Russian Presidential Academy of National Economy and Public Administration
Worked in finance at Moscow-based investment bank ATON
Joined Central Partnership as international distribution manager in 2016
Having earned a degree in economics, 27-year-old Atakishieva began her career in finance before joining Russian movie powerhouse Central Partnership in 2016. "That was the period when they started distributing films internationally," she recalls. "I joined as an international sales manager and, in three years, became senior manager."
Speaking several languages, good with numbers and passionate about cinema, Atakishieva had all the credentials for an international sales role. As a kid, she had dreamed about becoming a movie director "but then I decided to be more practical and became an economist".
Of the films she has handled over the last five years, she has a soft spot for box-office hit Three Seconds — and not just because it shows the Russians beating the Americans at basketball. "It's not about that," she says. "It's about love for your craft and for your friends and family."
Atakishieva acknowledges the challenges of a post-pandemic landscape in which some countries "are already open and everything is fine", while others remain in lockdown. Each territory, she suggests, requires its own, tailored approach.
Atakishieva and her colleagues are now back in the office. "But when this whole [Covid] thing started, we had to work twice as much as before. All these online markets take a lot of energy. Online is great but it's better to meet one another at the markets and see films on a big screen."
Contact: atakishieva.leyla@centpart.ru