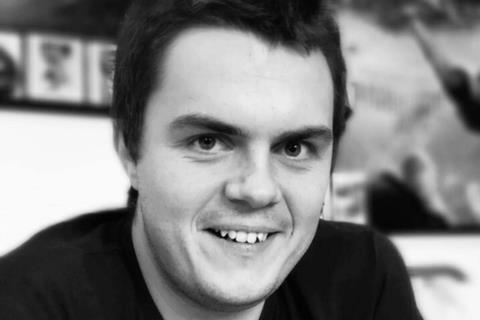 Acquisitions manager, Picturehouse Entertainment
Bachelor's and master's degrees in film studies from King's College London
Joined Picturehouse in 2011 as a programmer
In his 10 years with Picturehouse Entertainment, Ridd has graduated from London cinemas and acquisitions co-ordinator to acquisitions manager in early 2017. He is also a programme consultant for Karlovy Vary, BFI London and, previously, Sheffield Doc/Fest. "I am a film festival junkie," says Ridd. "There's nothing I love more than being on the ground at a festival, chasing after a title and jousting with competitors." A return to physical festivals and markets will be "a great boost for the type of films we acquire".
Those titles have included international hits God's Own Country, The Wife, Monos, Capernaum and Babyteeth, while Reggie Yates' Pirates, Joanna Hogg's The Souvenir Part II and Malgorzata Szumowska's Never Gonna Snow Again are coming soon. As well as playing at Picturehouse's own chain of neighbourhood cinemas, the titles are often programmed by chains big and small as well as independents, with widest releases for Babyteeth, Proxima and The Wife. "We're always thinking beyond just Picturehouse."
Ridd has dedicated a decade to acquisitions at the company, much of it alongside joint managing director Clare Binns. "She has offered me opportunities and trusted me with responsibilities over the years, giving me and others free reign to learn, take risks and have fun," he says.
Contact: paul.r@picturehouses.co.uk