As Cannes Marché launches its first Fantastic Mixer networking event, Ian Sandwell talks to some of the key players in genre film-making.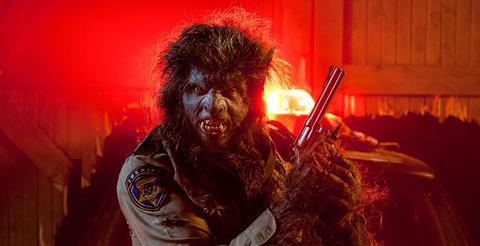 Once spotted only in the midnight programmes of mainstream film festivals, genre films have broken out over the last few years and are starting to make their mark across every section of the programme.
Cannes is one such example; think Antichrist and Only God Forgives in Competition in 2009 and 2013, respectively, or Sightseers in 2012 in Directors' Fortnight.
This year sees the launch of Cannes' first Fantastic Mixer networking event as part of the Marché, bringing together film-makers, producers and sales agents among others.
Julian Richards of the UK's Jinga Films, whose slate includes Jeremy Wooding's Blood Moon and Alejandro Hidalgo's The House At The End Of Time, says Cannes is a "one-stop shop" for genre films. "Cannes is still the market to launch a genre film because you can cover all territories, while also getting the attention of festival programmers and press worldwide."
"Cannes is a great market for us because we offer a specific elevated brand that the buyers have come to respect. You won't find a romantic comedy or cheap knock-off in our booth," adds Michael Paszt, managing partner of Canada's Raven Banner, whose biggest draw here is Lowell Dean's WolfCop, centring on an alcoholic cop who turns into a werewolf.
"It's a wonderful market and provides a platform for so many international distributors," says Los Angeles-based Jason Blum, founder and CEO of Blumhouse Productions. "Cannes' strength as an overall market translates into being a great market for genre as well."
This year Blumhouse International is overseeing sales of Sinister 2, Henry Joost and Ariel Schulman's Viral, Kevin Greutert's Visions and Brad Peyton's Incarnate.
Lloyd Kaufman, president and co-founder of Troma Entertainment, is less convinced about Cannes as a genre market: "Genre films used to ride the back of the bus at Cannes, now they're not even on the bus."
To that end, Troma is in Cannes with a crowd-sourced documentary Occupy Cannes, which will deal largely with genre films and how they are treated at Cannes. In celebration of Troma's 40th anniversary, Kaufman will also launch the trailer for Return To Nuke 'Em High: Vol 2 on the Croisette.

Twist in the tale
Talking of the current genre film-making scene, XYZ Films partner Nate Bolotin believes "it's exciting and always changing because new film-makers are developing content all over the world, with different twists and takes on conventional genres", citing countries like Indonesia (Gareth Evans' The Raid 2) and Australia (Zak Hilditch's These Final Hours).
Bolotin adds that current genre trends vary from country to country and in terms of XYZ's approach, "the goal for us is to present the market with elements of genre they haven't seen before. We're constantly hearing from buyers that the same old stuff isn't working well. We're attempting to differentiate ourselves by identifying and supporting films and film-makers that aren't afraid to take risks while still working within a commercial structure of storytelling."
XYZ's diverse Cannes slate bears this out. The company will be introducing Justin Benson and Aaron Moorhead's Spring with a promo, footage from Ernesto Diaz Espinoza's Redeemer and selling titles including Kevin Smith's Tusk, Christopher Denham's Preservation and Nicholas McCarthy's Home.
If there's a trend to be found in genre at the moment, it's that the films are more "director driven," notes Sam Englebardt of Demarest Films, who is financing and producing Tusk: "That's exactly how we structured Tusk where it was basically a creative bet on his [Kevin Smith's] vision as a film-maker."
Blum, who is in Cannes for Directors' Fortnight screenings of Sundance award winner Whiplash, says "things that make a great horror movie are always the same", adding that characters and story should not become "secondary to the scares. Audiences are always interested in seeing new and different variations in genre.
"Film-makers and creators have to be more creative to hit their audiences and make sure they are creating great stories that will cut through the clutter."

Braving the battlefield
Kaufman suggests the current scene is both booming and suffering from a distinctly modern conflict. "The innovators are making hundreds of genre movies and from this group come the gems that are visionary and game-changing. Unfortunately, very few of them get to play in movie theatres and are ignored. This is why the battlefield is littered with the dead careers of too many talented film-makers and the carcasses of independent movie studios," he says.
Englebardt agrees that genre films are not as safe financially as casual observers might expect. "Without a theatrical release, there's not the same protective floor from foreign sales and the domestic DVD markets that there used to be," says Englebardt. "So if you make a bad or even mediocre genre film, you can take a much bigger loss than most people realise."
However, the recent boom of genre-focused co-production markets - such as Fantasia's Frontieres (which recently expanded to Brussels), Ventana Sur's Blood Window and Fantastic Fest's Mercado Fantastico - points to a positive future, according to Paszt. "It's given a voice for film-makers to pitch their ideas. So for us, being a specialised genre company, having access to a concentration of quality projects makes it invaluable."
(Several of these markets are teaming for midnight market screenings in Cannes under the Blood Window banner.)
"We are entering a very exciting time for genre film," says Stephanie Trepanier, Frontieres market director. "Its core audience has always been strong and active, but it was still considered niche by the common denominators in the industry. Film institutions are opening up to supporting their productions, realising they are films that will easily travel internationally, attract the new generation of film-goers and provide a generally healthier return on investment."
Jinga's Richards concludes: "Genre films and film-makers have suffered discrimination in the past. With the advent of co-production markets, the genre community is taking matters into its own hands and building a stronger, more legitimate identity."
Ask the Experts
Top directors, producers and executives share their tips for young film-makers looking to break into the genre field.
"Concentrate on story and character, and the rest will take care of itself. If you don't care about the characters, you won't care what befalls them."
Simon Oakes Vice-chairman of Exclusive Media Group, and president and CEO of Hammer Films
"Concentrate on stories with clear propositions, never mix genre and always make them scary. If making a genre film is your route to positioning yourself to make The King's Speech, don't bother. Make The King's Speech. The audience will always know a faker."
Brendan McCarthy Co-owner of Fantastic Films
"Young directors and producers trying to break into genre need dedication, concept, presentation, commercial viability, relationships and patience. Guidance on how to make their films not only entertaining but commercially viable is also of the utmost importance so the end result is a product that displays high production value and earns the respect of international audiences, thus creating a launchpad for future projects."
Gary Hamilton Managing director of Arclight Films
"Script is king. Everything should be built around it and if you're not sure about the material, push the brake and jump to your next project. However, if you are sure about the material, find a producer that clearly understands your vision."
Mike Hostench Deputy director, Sitges International Fantastic Film Festival of Catalonia
"If you want to break into genre film-making, then obsessively make films. My favourite young, emerging genre film directors are those who have that very special genetic predisposition that drives them to constantly create. If you become a mad, crazy genius, film producers will find it impossible to ignore you."
Tim League Founder/CEO of Alamo Drafthouse Cinema, Drafthouse Films and Fantastic Fest
"Stay true to one singular genre. Do not try to cram multiple genre elements into one film - unless you're doing a Bollywood flick - and learn from the past by watching as many genre films as possible."
Jongsuk Thomas Nam NAFF managing director, Puchon International Fantastic Film Festival (PiFan)
"Don't try to break in with thoughtless emulations of films that have recently worked. If you must work within familiar framelines, reinvent as much as you can and do it with a voice. And please, for the love of all that is good in the world, don't try to break into genre cinema if you're not genuinely interested in this kind of storytelling. If you don't have respect for the genre, stay home."
Mitch Davis Co-director, Fantasia International Film Festival
At the cutting edge
Screen talks to the film-makers behind the hottest genre projects screening here in Cannes
Caroline Schlüter Bingestam (Den), Producer, When Animals Dream
Intent on "absolute authenticity", Jonas Arnby's feature-length debut When Animals Dream saw a genuine fisherman's daughter cast in the lead role of Marie who, when she discovers her body is changing, searches for answers concerning her family's hidden past.
"It is a story about a very particular rite of passage for a young woman living in a secluded environment," says producer Caroline Schlüter Bingestam of Copenhagen based Alphaville Pictures, adding: "The horror genre became the vehicle through which our heroine would complete her terrifying journey."
Shot in the remote fishing village of Agger in Denmark, the film's crew "never dreamed they would soon be among the selected few at the distinguished Critics' Week in Cannes", adds Schlüter Bingestam.
Mayra Espinosa Castro (Mex), Producer, The Darkness
"This is a story about redemption and forgiveness," explains co-producer Mayra Espinosa Castro of Daniel Castro Zimbron's psychological thriller The Darkness, the director's follow-up to his feature debut Táu.
The project sees Pablo Zimbron Alva's Mexico-based Varios Lobos partner with Castro and Jorge Michel Grau's Velarium Arts and Ozcar Ramirez's Arte Mecanica. "This project was born by the need to explore the dark side of humanity. The man trying to protect his family becomes the beast that threatens them."
The Darkness is one of the projects selected for this year's L'Atelier Du Festival. "We are going to Cannes looking for a co-producer to help us grow the international potential of the project and to consolidate our financial scheme," says Castro.
The Darkness was also pitched at Guadalajara's Ibero-American Co-Production Meeting this year, but Cannes is the final development place for the project says Castro, adding that it's also "hopefully the beginning of The Darkness".
Fabrice du Welz (Bel), Director, Alleluia
Having had his debut feature Calvaire selected for Critics' Week in 2004, Belgian director Fabrice du Welz returns to Cannes in Directors' Fortnight with Alleluia.
The film sees du Welz reteam with Calvaire's Laurent Lucas ("my favourite actor") and is the latest film inspired by real-life killers Martha Beck and Raymond Fernandez.
"I was watching Arturo Ripstein's Deep Crimson - a great film adapted in Mexico from The Honeymoon Killers story - and I was thinking why not adapt this story in South Belgium just like Ripstein did with Mexico," says du Welz, who is in no doubt of the boost that Cannes will provide his film.
"Cannes is a great worldwide window for a movie, it offers respect and legitimacy to directors and it's priceless," he concludes.
David Kaplan (US), Producer, It Follows
The journey of David Robert Mitchell's second feature It Follows to the screen is an oft-told one, according to producer David Kaplan of New York-based company Animal Kingdom.
"It was an uphill battle every step of the way," says Kaplan, with one of the odder problems being real-life homicides that resulted in the loss of two locations in Detroit, Michigan.
Kaplan is keen to note the support of the film's other producers, who "collectively shouldered the burden", and its financiers. "Without their generosity, patience and faith in David's vision, this film would never have been possible."
Marking Mitchell's second visit to Cannes (following debut The Myth Of The American Sleepover in 2010), It Follows centres on a 19-year-old girl who finds herself plagued by strange visions.
To premiere at Cannes in Critics' Week is a "dream come true" for Kaplan and the director. "It's truly an honour to have the opportunity to premiere the film at what is unquestionably the greatest film festival in the world."
Tobe Hooper (US), Director, The Texas Chain Saw Massacre
Having spawned, among others, three sequels, a remake, a prequel and a 3D sequel, The Texas Chain Saw Massacre returns to Cannes where it played in Directors' Fortnight in 1975.
With a production budget of $125,000 ($60,000 over budget), Tobe Hooper's horror classic became a hit on the drive-in circuit, and was banned at one time or another in the likes of Finland, the UK, Australia and West Germany.
Few horror films have had the same impact on the genre as The Texas Chain Saw Massacre. Thanks to the new restoration, it is as intense and uncomfortably brilliant as it has ever been.
Todd Wieneke (US), Preservation supervisor, The Texas Chain Saw Massacre
The 40th anniversary restoration of The Texas Chain Saw Massacre isn't the first restoration, but it is the only transfer to return to the original 16mm A/B rolls.
For six weeks, Todd Wieneke of Dark Sky Films worked with engineer Boris Seagraves of Nolo Digital Film to scan every frame using an Arriscan film scanner.
The biggest challenge during the restoration, says Wieneke, were the glue splices: "There were hundreds, if not thousands, of instances where you'd find a splice mark cooked into the middle of a frame."
The other main problem was dirt, some going back to the original processing.