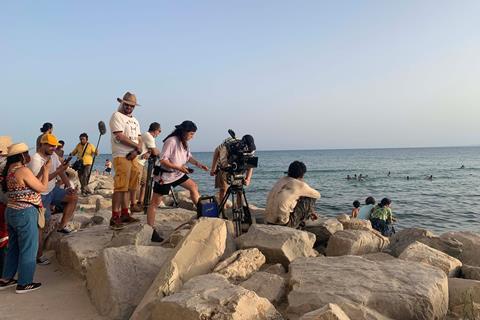 Un Certain Regard title Harka is the debut film by Egyptian-UK director Lotfy Nathan, and is a truly multinational affair. Set and shot in Tunisia, Harka was initiated in the US by Beachside Films and Anonymous Content, produced by European partners and financed with a combination of US equity and European soft money.
The film is lead produced by Julie Viez of France's Cinenovo, with Luxembourg's Tarantula, Germany's Detailfilm, Belgium's Wrong Men North and US outfit Spacemaker Productions. Fabien Westerhoff's Film Constellation is handling international sales and ZDF/Arte pre-bought the title for Germany.
Harka tells the story of a young Tunisian man fighting for dignity. He looks after his two sisters following the death of their father, eking out a meagre existence selling contraband gas while dreaming of a better life.
The production was shot across two main locations: the capital Tunis and its environs and the city of Sidi Bouzid, where the production team was based. It is notable as the city where street vendor Mohamed Bouazizi's self-immolation in 2010 sparked the Tunisian Revolution and the Arab Spring. "Symbolically, it was important for us to shoot there," Viez notes.
The filmmaking infrastructure in Sidi Bouzid is limited, however. "On the production end, it was very difficult to organise because it's very far, it's very hot and it has never welcomed a feature [film] shooting before us. We were the first," says Viez. "But it was an amazing experience because the whole city welcomed us."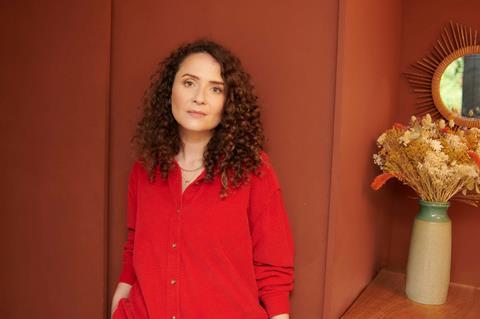 Inside knowledge
Local extras were drafted in, and one key scene featuring a protest on the streets was shot entirely with non-professionals. Viez emphasises the filmmakers were heavily dependent on their local producer Habib Attia of Cinétéléfilms and local line producer Khaled Barsaoui. "They delivered something extraordinary," says Viez. "We felt safe, we felt supported. Some scenes are pure magic and it's thanks to them."
Most of the crew was Tunisian apart from German DoP Maximilian Pittner, while editors Sophie Corra and Thomas Niles and composer Eli Keszler were from the US. There were also some French crew members. English was spoken on set.
Production took place in Tunisia during the pandemic. There were no official Covid lockdowns but, a few weeks into the shoot, a political crisis in the country saw the army remove the government from power, provoking street protests. Cast and crew were caught in a demonstration while filming at a bus station. Cinétéléfilms made sure everyone stayed safe. "We had to go through dirt roads to avoid the protests and to avoid being visible," says Viez.
Nathan comes from a documentary background and incorporated elements of what was happening on the streets into his movie. He even cast non-professionals in some of the key roles. "It was important to not betray the story of the people we are speaking about," Viez says of the emphasis on realism. Nathan was working on 35mm, so the scope for handheld, freewheeling camerawork was limited. "[But] we had amazing actors and they delivered incredible performances quickly — and this allowed us to improvise some things as well."
Although no local incentives were available, Viez says it was cheaper to be based in Tunisia than in neighbouring countries offering incentives.
Most of the post-production was done in Luxembourg and Belgium, where incentives were available. The shoot might not have been easy but it was exhilarating. "It was an amazing experience," says Viez. "It required flexibility but I would recommend anyone to shoot with Cinétéléfilms, our partner there. They provided us with comfort, with security and with very good crew. The people we worked with were ideal."