Edgar Wright got to visit his favourite decade — the 1960s — in twin-timeline genre-melder Last Night In Soho. Mark Salisbury talks to the writer/director about a film that channels his lifelong obsession.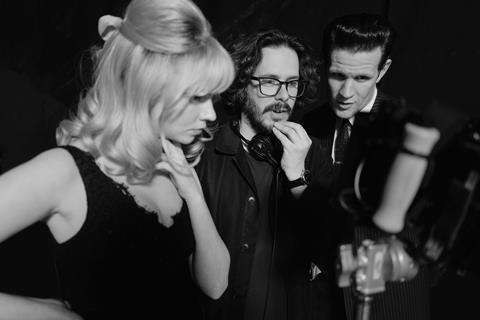 A stylish, time-twisting giallo set in modern-day London and 1960s Soho that takes its name from a Dave Dee, Dozy, Beaky, Mick & Tich song recommended to him by Quentin Tarantino, Edgar Wright's Last Night In Soho wears its cinematic influences proudly.
"The films of [Mario] Bava and [Dario] Argento were definitely something I thought about," says Wright, who had the idea for Last Night In Soho more than a decade ago. "But going further back, Alfred Hitchcock, Michael Powell, things like Black Narcissus and Peeping Tom were a big influence. It was the feeling I got from certain films that I didn't get in contemporary movies."
That fascination with the past is central to Last Night In Soho, in which Thomasin McKenzie's wide-eyed aspiring designer Eloise travels from Cornwall to study at the London College of Fashion and finds herself transported back to the swinging '60s — her favourite decade — and into the body of Sandie (Anya Taylor-Joy), an aspiring chanteuse who falls foul of Matt Smith's sleazy manager.
It is a fantasy that Wright, too, has shared. "A dream of mine was to go back in time to the '60s. But then it started to bother me how much I was thinking about it. I started to wonder if nostalgia is a failure to deal with the present day and began to question my own obsession with it. There's that phrase 'the good old days'. But there is no decade where everything was great, and nothing was bad."
Wright, who also directed this year's music documentary The Sparks Brothers, can pinpoint his obsession back to his parents' record collection. "It was not particularly big, it was one box and it only seemed to have '60s albums," he says. "It didn't occur to me until later that they stopped buying albums around the time my brother was born. I would take the box into my room, then start to form an image of the '60s through the records. It became an obsession.
"Then, coming to London made that obsession even deeper. I've spent too much time walking the dark streets of Soho in the 27 years I've lived in London and, more recently, in Fitzrovia where Eloise lives. The film and the story were haunting me, in a way. The past haunts me a lot."
To help write the script for his first film featuring a female protagonist, Wright approached screenwriter Krysty Wilson-Cairns, a Screen Star of Tomorrow in 2014 whose credits include 1917 and five years behind the bar at The Toucan in Carlisle Street — the pub where Eloise works. It was Wilson-Cairns who suggested expanding the part of Sandie. "Previously I had envisaged her scenes as almost musical sequences with no dialogue," recalls Wright. "And Krysty said, 'I don't think an audience or Eloise could fall in love with her without some dramatic scenes.'"
Recreating the '60s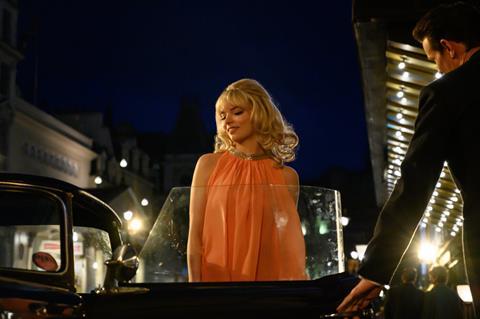 Wright's original choice for Eloise was Taylor-Joy, who he first saw in Robert Eggers' The Witch at Sundance in 2015 when he was on the jury. Shortly after, they met for coffee in Los Angeles. "I didn't plan to, but I ended up telling her the whole plot. She was like, 'I want to be in that movie.'" While Wright made Baby Driver, Taylor-Joy's career bloomed. "I had seen Anya grow up on screen. I saw her on the red carpet, in fashion magazines, and thought she should play the '60s girl. Luckily, she read the draft and agreed."
McKenzie then signed on to play Eloise in the film, which Wright produces alongside Complete Fiction's Nira Park and Working Title Films' Tim Bevan and Eric Fellner, with backing from Film4 and Universal's Focus Features. Worldwide box office was $23m at press time.
Production designer Marcus Rowland, who has worked with Wright since Channel 4's Spaced, was tasked with recreating '60s Soho — with its sleazy, neon-drenched vibe — in contemporary London. "We shot Soho for Soho," says Wright. "If, at an early stage, I had been told by the producers I couldn't shoot in Soho, I might not have done the movie. What we had in our favour is that it's not a low-budget movie. And we had the time. You just have to give a lot of advance warning. With some sequences, like the Haymarket sequence, we had to give five months' notice, with others, maybe three."
The Haymarket sequence is one of the film's big setpieces. It is the first time McKenzie's Eloise goes back in time, and she is seen dashing across the street, towards a cinema showing Thunderball, before heading into the film's recreation of the Café de Paris nightclub, transplanted from nearby Coventry Street. The shot was done one Sunday evening in summer 2019.
"Westminster Council said we had from 10:30pm-2:30am, and had to leave one lane open for modern buses," says Wright. To save time on the night, they rehearsed the scene on an airstrip with real cars and Haymarket marked out in chalk. "My first AD Richard Graysmark said, 'I reckon you have two takes an hour.' Okay. So, four hours, eight takes. We got it in under eight, but it was a high-pressure situation."
Another complicated sequence sees Smith drive Taylor-Joy along Frith Street, into Bateman Street, before parking in Greek Street, requiring Rowland and his team to dress all the ground-floor frontage. "As much as you can see in the camera lens is dressed as the '60s," says Wright. "Then [visual effects company] Double Negative did some digital embellishing, taking out modern stuff. On the day, I remember saying to myself, 'I wonder if this is going to happen?' Because even though we've got permission to close the road, you can't stop pedestrians walking through the shot. You have to rely on people's better nature and say, 'Would you mind just holding here for 60 seconds?'"
To shoot contemporary Soho required a different sleight of hand. For scenes of McKenzie and her fellow fashion students walking up Old Compton Street, a second unit directed by editor Paul Machliss secreted a Steadicam in a cycle rickshaw, a trick Wright learned from Michael Winterbottom's Wonderland. "We could shoot them again and again and nobody was any the wiser. You put signs up saying, 'You're walking onto a film set, please be aware.' But because it's not Tom Cruise running down the middle of Old Compton Street, people don't know there's a film going on. It was important to be able to capture real Soho, which is difficult to fake with extras. It's got its own unique energy you can only capture if you're shooting in a more guerrilla way."
Wright had anticipated his regular director of photography Bill Pope would be able to work on Last Night In Soho, but when he bowed out for family reasons, South Korean cinematographer Chung-hoon Chung, (Oldboy, The Handmaiden) stepped in, eight weeks prior to filming.
"We shot mostly on 35mm, except for the night exteriors which were digital," says Wright. "The modern scenes use spherical lenses, and we switched to anamor­phic for the '60s. Then, at the mid-point, where the past is bleeding into the present, it goes anamorphic to the end."
Colour, too, was key. "The modern world was more muted. London feels grey and miserable. When you get back to the '60s, it's like, 'Pow! You're in Technicolor now,'" says Wright. "Films of that era, shot in Technicolor, look bigger than life. Things like Basil Dearden's Sapphire and William Wyler's The Collector. But then colour becomes a weapon. And we start to use it almost in an assaultive way. That was a big part of it for me."