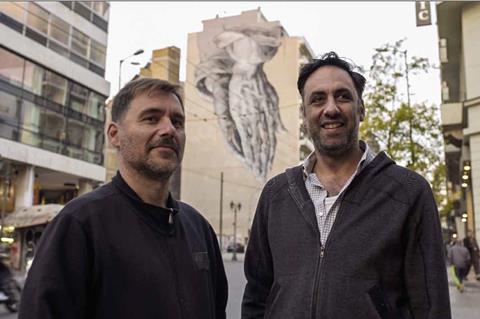 Athens-based production outfit Heretic was launched at the height of the Greek financial crisis in 2013. "The environment in Greece was very negative," recalls producer Konstadinos Kontovrakis, who co-founded the company with Giorgos Karnavas. "But for us it was clear, we had to keep our overheads low and work a lot. Those first years were a learning experience, to understand how we could create a viable business structure."
After five years of operation, the pair are now being rewarded for their efforts in indie production with the European Film Academy's Eurimages Co-Production Award, which recognises the 'decisive role' that co-productions play in fostering international relations. The duo will be in Seville on December 15 to accept their prize.
Since Kontovrakis and Karnavas went into business they have established themselves as specialists in complicated and varied international co-productions. Their credits include Elina Psykou's Son Of Sofia (a Greece-Bulgaria-France co-production that premiered at Tribeca in 2017), Angelos Frantzis' Still River (a Greece-France-Latvia collaboration that premiered at Thessaloniki 2018), and The Harvesters (a project from South Africa- France- Greece- Poland - on which Heretic was minority co-producer – which premiered at Cannes this year).
Their upcoming titles include Miguel Ángel Jiménez's Volcano (Sumendia), a project originated by Spanish company Kinoskopik on which Heretic is the Greek co-producer, line-producer and sales agent, and Siamak Etemadi's Pari, a Greece-France-Bulgaria-Netherlands-Switzerland co-pro.
"Talent and good ideas"

Kontovrakis and Karnavas met when being brought onto the production of Greek drama Wasted Youth. Kontovrakis' background had always been in film, as a journalist and festival programmer, but producing allowed him a route into what excited him the most, which he defines as "talent and good ideas". Karnavas came from a financial background, bringing with him a toolkit of business acumen to the company.
One of the keys to the business' survival so far has been the relatively unusual move of launching a dedicated film sales wing, Athens-based Heretic Outreach, just a year into operation. The duo brought in Greek native Ioanna Stais to run that part of the business, who they had met on the festival circuit and had previously worked at Cannes Film Festival and WIDE Management. Karnavas recalls that the move was partially made to have greater control of projects, "We wanted to have an overview of our work. When you produce something, you want to see how you can bring it to people and create revenue, it's a simple idea."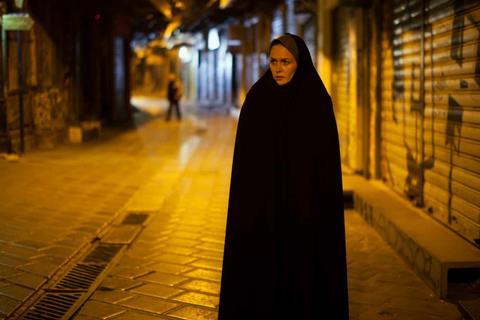 Stais also took a risk by moving back to Greece. "At the time, everyone was leaving Greece because of the crisis – Ioanna did the opposite, it's really brave and you can only do it if you believe in something," says Karnavas.
While the production side of the business is now booming, it has been the sales side that has been a consistent source of steady revenue for Heretic. "Sales is a clear business, while production is very complicated," suggests Kontovrakis.
An early hit for the sales wing was Bulgarian drama Godless, which the company boarded early after scouting it at Torino Film Lab.
"Nobody else dared touch it. We dared and then it won the Golden Leopard in Locarno. We were just a year old and we already had a major award from one of the world's most prestigious festivals. We're still doing business on the film now," says Kontovrakis. The title would go onto receive awards at festivals in Reykjavik, Stockholm, Sofia, Sarajevo, Mumbai and CPH PIX.
Despite starting with "zero capital", says Karnavas, the company is now in a solid financial posisition and the business model is in place to keep the books balanced looking forward. "For 18 months, the company has been running like a real company and we've hired people," he adds. Outreach has now grown to a staff of four, while Kontovrakis and Karnavas heading up the production side.
Key to keeping the company afloat has been the accessing of European funding. In particular, money from Creative Europe's development fund has been vital and Heretic has tapped into it multiple times. "That's really essential for a company like us," says Karnavas on receiving public backing.
Another factor behind survival has been that Heretic is regularly turning over projects in some capacity. While an in-house production can take a long time to get off the ground, the producers have kept themselves busy by also working as co-producers and line producers on projects. "We're all the time in motion and have a pipeline that is constantly working – that's the most important thing," adds Karnavas.
Evolution
Karnavas says the company's initial plan was to produce "Greek, arthouse, international films that are meant to travel". This ethos has seen the company work across a variety of genres, locations and languages. It was only recently that him and Kontovrakis realised that, despite focusing on Greek stories, they had already worked in a large mixture of languages and cultures. Son Of Sofia, for example, was half in Russian, Still River is in Greek, Russian and English, and the upcoming Pari is in Greek, English and Farsi.
Off the back of those projects, Heretic is now exploring a move into English -language projects. The wider potential for films in English is evident, but they won't be simply taking existing Greek scripts and translating the dialogue from its native tongue. "Doing a film set in Greece that's a Greek story but is in English to make it more appealing to the international market is ridiculous," says Kontovrakis. Instead, the company is now working on two projects that would logically be scripted in English from the outset. One, The Birthday Party, is based on a novel by England-based Greek writer Panos Karnezis and has been on the slate for a while. The team are now gearing the project up ahead of next year. "We have been waiting for the right moment to make this leap," says Kontovrakis.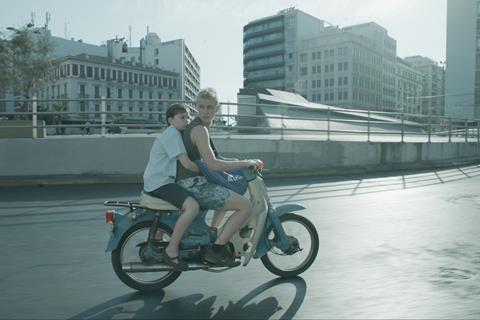 A positive development for Heretic has been the recent introduction of the Greek cash rebate. Launched in May 2018, the incentive offers 35% on qualifying local spend. It is available to local Greek productions as well as international producers and was employed by Heretic on Volcano.
The rebate will also hopefully mean more international projects come to Greece to shoot and access the tax rebate. Sony Pictures International's Greed, for example, recently shot on the island of Mykonos and accessed the new incentive. This could also be good news for Heretic. "The fact that foreign productions are coming here to shoot will give us the possibility to work in more profitable ways," says Karnavas.
On the slate for next year is the Emma Suarez-starring Volcano (Sumendia), a drama about a woman who receives life-changing news and takes a trip with her closest friends to the Greek islands. Greek actor Akilas Karazisis and Gaizka Ugarte also star. The film is in post-production and will be aiming for festivals in 2019. Also in post is Pari, the Athens-set drama about an Iranian woman who travels to the city to look for her missing son, which will likewise be looking for a festival berth.
Heretic is also working on a sizable development slate.Films gearing up for production in 2019 include Kala-A-Zar, a co-production between Heretic and Dutch outfit SNG Film. The film is the feature debut of writer-director Janis Rafa and stars Greek actors Penelope Tsilika and Dimitris Lalos in the story of a couple who cremate pet animals killed on the roads and deliver the ashes to their owners. Also in the works is Feathers Of A Father, a Greece-France-Egypt-The Netherlands co-production from Egyptian director Omar El Zohairy. The film follows a magician who accidentally turns a father into a chicken at his son's birthday party. Also on the agenda for 2019 is Almost Morning, about a chance encounter between two strangers. The film is being directed by Margarita Manda, whose 2017 documentary Alki's Long Walk was up for a Hellenic Film Academy Award in 2018.
Amid all the activity and the European Film Award, Kontovrakis and Karnavas do not want to overplay their hand. European film production is a tricky space that rarely offers consistent profits, and while the sales business has performed well to date, that side of the business offers its own challenges. Their plan is to maintain low overheads and to remain nimble. "We are small and we want to stay small, but that doesn't mean we can't have a big impact," says Kontovrakis.