As the 2021 European Film Market (EFM) kicks off, Screen highlights the buzz titles ready to entice international buyers.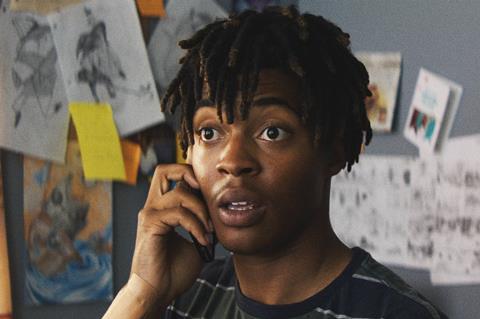 Lionsgate International has Eli Roth's upcoming action adventure Borderlands which is set to star Cate Blanchett, Kevin Hart, Jamie Lee Curtis and Jack Black. The videogame adaptation pits an unlikely team of heroes against alien monsters and bandits to find a girl who might hold the key to saving the universe.
AGC International fully financed and starts sales on Demonic, a supernatural thriller from Neill Blomkamp (District 9, Elysium) that shot in secret in British Columbia last summer during the pandemic. The film features an up-and-coming cast and screened on the eve of the virtual market to all buyers, studios and streamers at the same time.
FilmNation will start talks on In The Lost Lands, a fantasy epic to be directed by Paul WS Anderson (Resident Evil) from a story by Game Of Thrones creator George RR Martin. Milla Jovovich plays a sorceress who embarks on a quest with a drifter (Dave Bautista) at the behest of a desperate queen. CAA Media Finance is arranging financing and represents US rights.
Endeavor Content will be talking up dark comedy Maggie Moore(s) starring Jon Hamm and Tina Fey. John Slattery will direct the story of a police chief in a small desert town faced with back-to-back murders of two women with the same name. Contentious Media is financing the film. Endeavor Content, Gersh and CAA Media Finance jointly handle US rights.
Voltage Pictures continues to enjoy success with the After franchise and will engage with buyers on Time Is Up, another YA story that stars Bella Thorne and Italian pop star Benjamin Mascolo. The film is in post-production and centres on two high-school seniors who learn to live in the present when their lives come to a stop after an accident. Elisa Amoruso directs the English-language film.
Sierra/Affinity handles worldwide sales on Alcon Entertainment's horror Lullaby from John Leonetti (Annabelle), about a new mother who finds a lullaby in an ancient book and unwittingly unleashes the demon Lilith. Oona Chaplin and Ramon Rodriguez star.
XYZ Films brings Berlin Panorama selection Night Raiders, representing worldwide rights excluding Canada, Australia and New Zealand. Taika Waititi is executive producer and Canadian Indigenous writer/director Danis Goulet makes her feature directing debut on the story of a Cree woman who joins a band of vigilantes to infiltrate a state-run children's academy and take back her daughter.
STX International has Neil Burger's upcoming The Marsh King's Daughter from Black Bear Pictures and Anonymous Content starring Daisy Ridley. CAA Media Finance represents US rights to the story about a woman who confronts her secret past as the daughter of the infamous Marsh King.
Myriad Pictures has struck a UK and Ireland deal with Sony on Iain Softley's upcoming comedy thriller The Dead Spit Of Kelly and will look for further sales at EFM. Jason Isaacs, coming off career-best reviews for his performance in Sundance breakout Mass, plays the vile boss of a taxidermist.
Visit Films engages in the virtual market with international sales on recent Sundance premiere First Date, a mystery comedy from Manuel Crosby and Darren Knapp about a disastrous night for a young man that involves criminals, the police and a crazy cat lady. Tyson Brown, Shelby Duclos and Jesse Janzen star.
Magnolia Pictures International kicks off the virtual market with Held, the FrightFest opening night selection from Chris Lofing and Travis Cluff about a couple whose ailing marriage is put to the test when they are held hostage in an isolated vacation rental by an unseen voice.
Epic Pictures will be talking up Death Valley, an action horror from Black Fawn Films about retired mercenaries sent to extract a bioengineer from a top-secret research facility where something went horribly wrong. Matthew Ninaber directs the project, currently in post.
Highland Film Group's action thriller One Way starring Kevin Bacon, Colson Baker, Travis Fimmel and Storm Reid is in production in Georgia; Andrew Baird directs. When a wounded robber is betrayed by his estranged father, he only has one option left to survive.
Foresight Unlimited has Berlinale Special Gala presentation Best Sellers. Lina Roessler's film stars Michael Caine as a cranky retired author who goes on a final book tour to help out a young publisher, played by Aubrey Plaza. CAA Media Finance represents US sales.
Montreal's WaZabi Films will introduce buyers to the zom-com Brain Freeze, about a teenager left to fend for himself and his baby sister after an experimental fertiliser for treating golf courses turns the locals into zombies. Palomar produced and the film is written and directed by Julien Knafo.
Toronto's Raven Banner starts talks on Rob Jabbaz's Taiwanese action horror The Sadness, in which a virus makes random citizens pursue their darkest impulses.
Bleiberg Entertainment's Compound B is selling Josh Tessier's thriller Overrun, now in post, about a former military extraction specialist whose only chance of saving his informant sister and their family is to track down a mysterious briefcase. The cast includes Omid Zader, Johnny Messner and Bruce Dern.
Cinema Management Group introduces Cry From The Sea, an upcoming romance starring Patrick Dempsey and Emily Beecham as an Irish lighthouse keeper and US war widow both looking for life after tragedy. Production is scheduled to begin this autumn in Ireland. Vic Sarin (Kidnapped) will direct from a script by Ciaran Creagh with Canada's Sepia Films and Ireland's ShinAwiL producing.
Storyboard Media reteams with A Company (Heilstätten) on horror tale Lair directed by Adam Ethan Crow, about a family forced to face their demons as they become embroiled in one man's attempt to prove the supernatural. Oded Fehr, Corey Johnson, Alexandra Gilbreath, Emily Haigh and Aislinn De'ath star.
Toronto's DDI will engage buyers with rom-com The End Of Us, a SXSW selection about a couple who break up and are stuck together when California issues its shelter-at-home order at the start of the lockdown. Steven Kanter and Henry Loevner direct the film starring Ben Coleman and Ali Vingiano.
Faith films specialist Pinnacle Peak (formerly PureFlix) has Man Of God, a film that shot last summer in Greece during the pandemic and centres on Saint Nektarios of Aegina, a Greek Orthodox priest who was persecuted by powers within the church and died in 1920. Yelena Popovic directs and the cast includes Mickey Rourke and Russian star Alexander Petrov.
FilmSharks launches talks on
Macabro, a Brazilian horror mystery from Zazen Producoes, the producers of Elite Squad, and Querosene Filmes. Marcos Prado directs the story based on real events about a detective who fears racist motives played a part in the conviction of one of two brothers accused of multiple murders.
The Exchange has Our Last Summer, a comedy drama from Katie Ennis and Gary Jaffe set in the summer of 1991 and featuring a closeted teenager whose estranged gay uncle returns home, dying of complications from HIV/Aids. Alan Ball (Six Feet Under, American Beauty) is executive producer.
Oration Films has In The Mirror, a Latvian film that premiered at Tallinn and is an update on the Snow White And The Seven Dwarfs story set in a CrossFit gym. Director Laila Pakalnina's Dawn was Latvia's 2017 Oscar submission.
Red Sea Media has Yale Productions' The Survivalist starring Jonathan Rhys Meyers as a former FBI agent who must protect a woman immune to a disease that has decimated the world when a gang comes after her. John Malkovich also stars. Jon Keeyes directs the project, currently in post.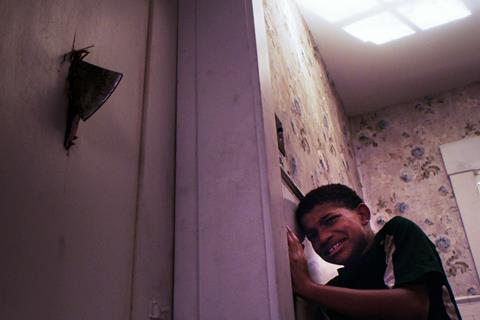 Octane Entertainment begins talks on The Boy Behind The Door. David Charbonier and Justin Powell direct the completed film about two boys who are kidnapped and taken to an isolated house. Lonnie Chavis, Ezra Dewey, Kristin Bauer van Straten and Scott Michael Foster star in the feature from White­water Films.
Blue Fox International has dateLove Is Love Is Love, an official selection at Tribeca 2020 directed by Eleanor Coppola, that tells three stories about different forms of love. The ensemble cast include Joanne Whalley, Rosanna Arquette, Chris Messina, Rita Wilson and Cybill Shepherd.
MSR Media International has One Year Off, a comedy in production on the Caribbean island of Nevis. Brad Watson (Miss Willoughby And The Haunted Bookshop) directs the story about a woman whose post-break-up party is crashed by an old friend who invites her and their posse to his Caribbean home where they decide to stay for a year.
Grandave International starts talks on Mujer y Café, a drama in pre-production about four friends from high school who reunite for a stay­cation in Puerto Rico.Roselyn Sanchez directs and Jolene Rodriguez (Keyhole Garden) and Sanchez are producing.
Film Mode arrives with Trigger Point, a completed action thriller starring Barry Pepper as a disgraced US secret agent with memory loss enlisted by his former partner to find a missing colleague. Colm Feore and Laura Vandervoort round out the key cast. Brad Turner directs.
Premiere Entertainment Group holds international rights and ITN Distribution holds US rights to Claw, a creature feature from Gerald Rascionato in which two friends are forced to spend the night in a ghost town and find themselves hunted by a prehistoric predator. The horror thriller stars Chynna Walker and Richard Rennie, and is in post.
Yellow Veil has animation fantasy horror The Spine Of Night, which features the voices of Richard E Grant, Lucy Lawless and Patton Oswalt in an epic story of mankind battling a great evil force. Philip Gelatt and Morgan Galen King direct.
Sublimity Entertainment heads into EFM with American Insurrection, a topical sci-fi thriller in which a group of friends attempt to flee the US where a white supremacist civilian militia is driving out people who are not like them. William Sullivan directs the completed film, with a cast that includes Brandon Perea of The OA.
Canadian outfit Attraction has CG animation Felix And The Treasure Of Morgaa from Nicola Lemay. Produced by 10th Ave Productions, the film will open Montréal International Children's Film Festival.