The visual effects industry is adapting to face the challenges of the coronavirus shutdown. Screen speaks to leading execs at several companies.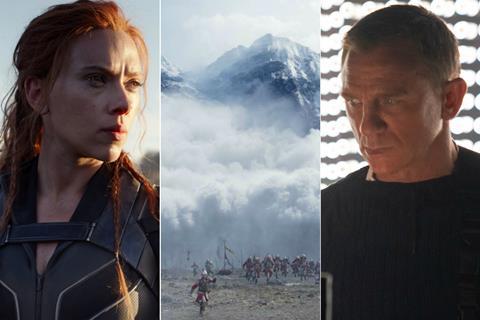 With productions shut down, releases postponed, and festivals cancelled or delayed, the coronavirus pandemic has caused chaos for multiple sectors of the film and TV industries.
Visual effects, however, is less dependent on physical interaction, and several leading UK-based companies say their teams have risen to the challenge of this unprecedented situation.
That started with the transfer from offices and edit suites to remote working. "We pretty much shut down very quickly when we saw what was happening in Italy and Spain," says Antony Hunt, CEO at VFX stalwarts the Cinesite Group, which includes Cinesite in the UK and Canada as well as Vancouver-based Image Engine and German company Trixter.
Prior to the virus spread, the company had no remote working "because of the security audits we all have to adhere to with the major studios and streamers", says Hunt.
However, government-mandated shutdowns across the globe meant the group had to move over one thousand employees to operating from home.
"Once we'd got permissions from them that we were able to operate creatively on all their content, that made things easier. In fact, I think we were probably up and running faster than some of them were!"
Hunt, who himself has experienced symptoms of the virus across the past two weeks without being able to attain a test, describes the first week of remote working as "catch-up mode" for all, and that "pretty much now the interaction between client and service provider is fine".
Framestore, another VFX giant, carried out a two-week shift to remote operation, at sites in London, Montreal, New York, Chicago, Los Angeles and Mumbai. This began in mid-March, with all employees working from home by March 25.
Like Hunt, the company's creative director, film Christian Manz credits the technical team with enabling a smooth move.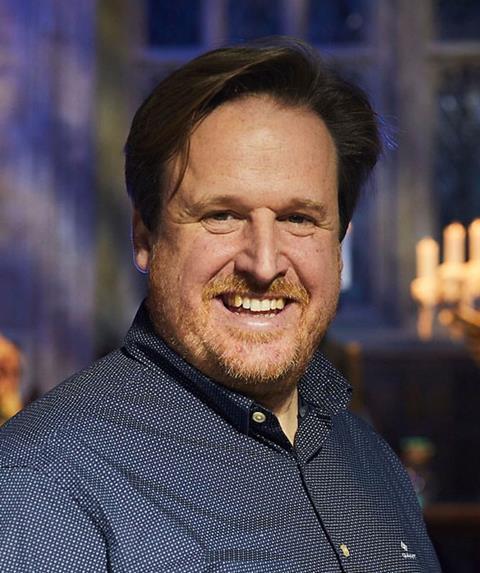 "It was obviously a great challenge to get all of our crew working remotely," he says, but the company is operating "amazingly well under the circumstances."
"Everybody is off-site now; all jobs and systems are being run remotely."
At The Mill, which has studios in the UK, US and India, executive producer Dougal Meese says the shutdown was "something we had seen coming and had been planning for for some weeks". This included evacuating and shutting down the New York office in a week and accelerating pre-existing working-from-home plans.
A statement on behalf of another firm, DNeg, said "all of our teams in North America, the UK and India that are able to work from home are now fully set-up".
Different days
The locations may have changed but the work continues. "It's business as usual," says Hunt. "We're a good, strong business; we've been around through the digital age of the film industry since the beginning, and we'll continue to be for another 25 years."
Cinesite has a dedicated VPN (virtual private network) for its nearly 1,400 employees, and is making use of communication platforms including Zoom and Google Hangouts to maintain contact between colleagues.
At The Mill, it's all about the call. "We're communicating an enormous amount," says Meese. The London office has a "status call" at 09.30 every day with heads of department, while there are calls with individual teams and with sales and production every other day. "We are used to working across multiple offices – there was already a good line of communication in place, so that's something we've just upped."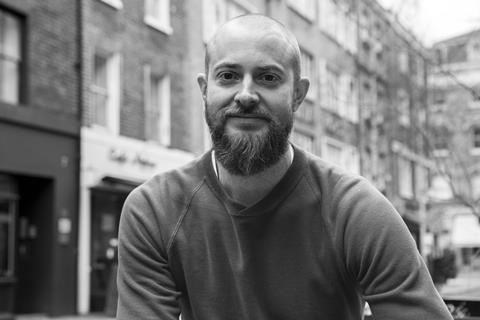 On the practical level, the company has given each employee their own equipment, taken from the company's offices. It has benefitted from a pre-existing system across all its buildings where any VFX artist can log in to any machine at any given time and access any project.
VFX is a data-heavy business, placing pressure on overloaded internet bandwidths; so where necessary, the company has set up employees with their own hotspots. "All of our services, we can do remotely now, from production right through VFX including colour," says Meese.
Manz says his working day now is "very different to three weeks ago". That is in part down to the production halt on Warner Bros' Fantastic Beasts 3; filming on the title was postponed on March 16.
"I was beyond busy as we were on the verge of principal photography," adds Manz, who led Framestore's team on the first two Fantastic Beasts titles and worked on three of the Harry Potter series, receiving an Oscar nomination for visual effects in 2011 for Deathly Hallows: Part 1.
"Sadly, work has stopped for now," he says. "Hopefully it won't be too long before we can get going again. It seems strange not to be doing something Wizarding for the first time in over five years!" [the Harry Potter universe is also known as the Wizarding World].
This has also meant innovation in his personal set-up: "I'm now at my workstation on an improvised standing desk made of film magazines on a chest of drawers."
Like his industry colleagues, though, the work itself continues. "Our systems team have worked day and night to make sure each artist's set-up is configured correctly for their home internet bandwith. Shows are running pretty much as normal."
Fantastic Beasts is one of several blockbuster titles on Framestore's recent credits. It had completed work on three titles which have subsequently postponed their releases due to the virus – Universal's Bond film No Time To Die, Warner Bros' Wonder Woman 1984 and Disney's Mulan – while work continues "apace" on another Warner DC Extended Universe feature, The Suicide Squad.
Cinesite also worked on No Time To Die and Mulan, as well as Disney's Marvel title Black Widow, with commissions "just about" completed across the company's different divisions before coronavirus took hold.
It is also involved in Andy Serkis' Venom 2, which reportedly wrapped shooting in February, and is currently dated for release on October 2 in the US.
"There are a couple of decent-sized shows for studios and streamers – they carried on, because they're in the can or just about in the can," says Hunt. He cites Netflix's magical boarding school series Fate: The Winx Saga and Sony Pictures Television and Amazon Studios' The Wheel Of Time as two examples of ongoing work. "So we're quite protected, but I'm under no illusion. Without question [the shutdown] will have some impact."
Neil Hatton, CEO of UK Screen Alliance, published a piece on his organisation's website on March 30 in which he stated "producers can rest assured that they will be able to get their productions completed".
Hatton warned against sacrificing "the long-term sustainability of the sector… for short-term opportunist gain", and said that "post houses and their clients need to work to be innovative and find solutions to these restrictions and complications."
Known for its cutting edge, the industry has already taken on that challenge. The Mill has taken on "a full remote production", an advert for a phone network where the full works including casting, art department and wardrobe were completed remotely.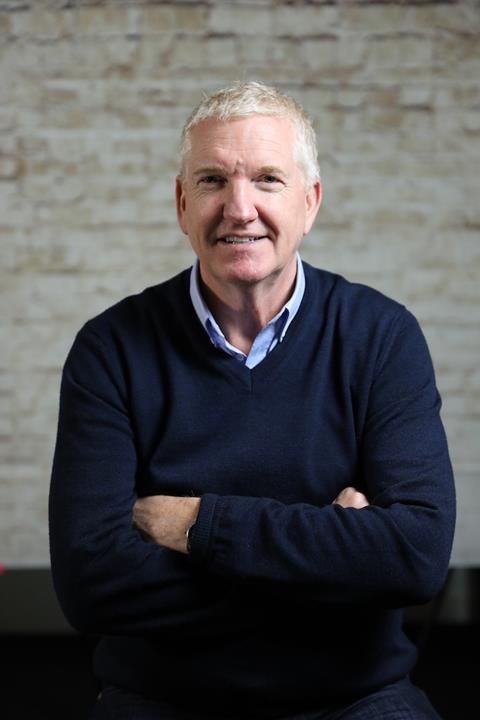 At Cinesite, Hunt cites a project which was planned to be a live-action film "with a known director", that the company has just begun exploring as a potential animation. It is also looking at taking on more high-end visual-effects work for live audiences after making The Bourne Stuntacular, a live-action stunt show for Universal Studios Orlando theme park based on the Jason Bourne franchise.
Staff staying on
High-profile projects require plenty of staff. Thankfully the ongoing work has so far prevented job losses at the companies to whom Screen spoke.
Cinesite has managed to retain all its staff, as has Framestore, with the latter making some use of the UK government's furlough scheme through which it pays 80% of workers' wages up to £2,500 a month.
The Mill has also avoided redundancies and is working with the government to see what initiatives will best suit the business. "The aim for us is to come out of this crisis with the same staff with which we came in," says Isabelle Du Plessis, the company's head of marketing and PR.
For the future, unpredictability reigns. "It'd be a brave person to predict how this story is going to finish and unfold," says Hunt. "Cinesite's good at innovating and we will continue to innovate."
"When this is all over, I think we will start to see creators reflecting a greater desire to celebrate community and coming together," says Meese, "whether that's in the form of scripts from agencies, and/or in experiential projects, which are by their nature communal."
He also believes the enforced remote operations "will allow for more flexible working" going forwards.
"On a personal level it's been really nice to spend some time with my family," says Manz. "For most people in the film and VFX industry, that's a bit of a luxury."
He is realistic about the challenge, but also appreciative of those alongside him. "It is going to be a tough road ahead for some, I'm sure. It's a close and collegiate industry, so I hope that as a worldwide community, we'll come together to help each other through this in whatever ways we can."