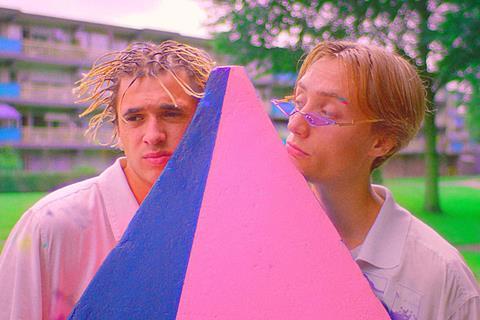 The Netherlands Film Fund is increasing the amount it invests in projects to help select Dutch films gain traction in the international marketplace.
The maximum amount a project can receive will now be $2m (€1.8) and productions receiving this money should also be able to access up to $1.7m (€1.5m) through the Netherlands Production Incentive.
"You have to give these films a fighting chance," said Bero Beyer, CEO of the Netherlands Film Fund. "While we always will continue to focus on the emerging side and the lower budget range, we also feel there should be at least four productions on average [a year] that have good potential internationally,"
With the Netherlands only now easing strict Covid-19 restrictions and International Film Festival Rotterdam (IFFR) forced to move online for a second consecutive year, these have been tough times for the Dutch film industry.
Despite this, Beyer is optimistic. He hailed the range of Dutch films screening in the International Film Festival Rotterdam right now, signalling a more varied selection of features being made by local filmmakers.
Premiering in the Big Screen competition is Urszula Antoniak's Splendid Isolation, supported by the fund and produced by Floor Onrust and Noortje Wilschut at Family Affair Films. Inspired by the pandemic, this minimalist, allegorical film centres on two lovers who have to rely on one another on a deserted island.
In stark contrast is Sam de Jong's Tiger contender Met Mes, a satirical drama shot in eye popping primary colours about a newscaster who has her video camera stolen and falsely accuses a young Muslim man of threatening her with a knife. This is produced by Erik Glijnis, and Leontine Petit at Lemming Film.
"There's a very clear feeling [among filmmakers] of doing something more ambitious and outspoken," said Beyer said of a newfound "vibrancy" in Dutch filmmaking in spite, or even because, of the challenges posed by Covid. "Given the choice, don't go to the middle but go more to the fringes… take it to the extremes."
Looming issues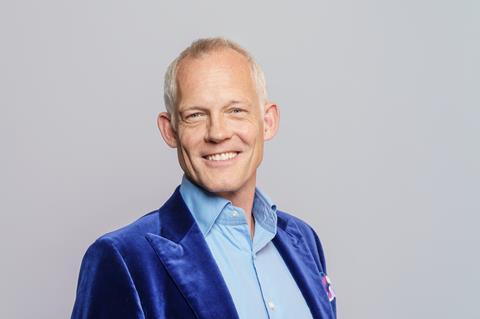 Throughout the pandemic, Dutch production has marched forward, despite strict lockdowns.
However, Beyer is wary of problems looming on the horizon. "If exhibitors are not able to generate enough power for films or distributors are not recouping their investments, that has a very disadvantageous effect on future productions that rely on their commitment to continue," he warned.
For now, though, local market share for Dutch films has continued to rise. It was at 23% in 2021, up from 21.3% in 2020 - and more than double the 11.7% achieved in 2019.
There are clear caveats. The national market share has risen in part because fewer US blockbusters have been released during the pandemic, and overall admissions have dropped steeply.
"We are continuing to offer a double fold support mechanism for both distributors and exhibitors, rewarding them for keeping Dutch films in the cinema," said Beyer of the ongoing measures to help the sector to cope with the huge losses it has faced during the pandemic.
For the first 100,000 admissions a Dutch film reaches, it is eligible for a $112,000 (€100,000) grant from the Netherlands Film Fund. The fund is also offering to match the P&A and marketing costs incurred by distributors launching (or re-launching) Dutch movies.
"We are trying to give Dutch productions a fighting chance to find their audiences," said Beyer of this approach, for which extra public support has been made available.
"In addition to our regular budgets, we spent about €49m ($55m) last year on the various support mechanisms around corona." This figure includes the Covid insurance guarantee scheme to allow production to continue and support for the requirements to shoot safely, such as regular testing and Covid officers.
One bright spot in Dutch exhibition last year was the exceptional performance of Matthijs van Heijningen Jr.'s Netflix-backed war movie The Forgotten Battle, which was released theatrically by September Films in June and recorded 500,000 admissions, despite Covid capacity restrictions.
The production sector also continues to benefit from the cash rebate incentive, launched in 2014, which offers back up to 35% of Dutch spend to local and international projects. High-end TV production has also been supported through the incentive on a pilot basis.
Beyer also revealed further details of the new Cypher Cinema initiative, a development-led programme launched by the fund. This is being billed as a scheme for self-taught filmmakers, "who have not gone through film school… from different parts of the country and of different cultural backgrounds".
The aim here is to boost inclusion and diversity and to tap talent that traditional funding support schemes are missing.