Can a new service called Applaudience give UK distributors and exhibitors earlier and more transparent data on cinema admissions to help them work better together?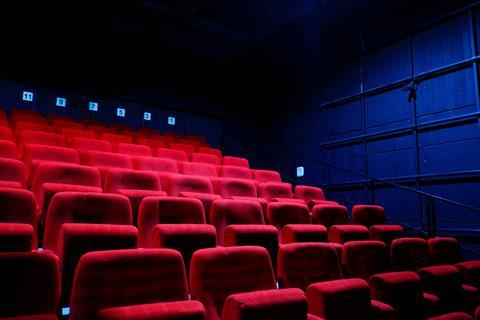 Distributors and exhibitors may share the common goal of driving audiences to the cinema — but their differing perspectives on how the ticket revenue should be shared can make them adversaries as well as partners. And when it comes to audience data, there remains a gap between what exhibition and distribution knows, especially in that vital period after tickets have gone on sale but before a film has opened.
Applaudience, a new company and service that has been created by London-based Lithuanians Saulius Cesnulevicius and Gajus Kuizinas, claims it can bring greater transparency to cinema ticket sales at the earliest opportunity.
Crunching the numbers
Applaudience, which is being trialled for free by "all the UK studios" according to Cesnulevicius and Kuizinas, potentially offers its distribution and exhibition clients admissions numbers for virtually every UK cinema, in real time, up to 30 minutes before the presentation begins. It does this without any of these venues ever reporting any data. Instead, using up to 200 CPUs (central processing units), Applaudience's algorithms trawl through every exhibitor website, looking at every showtime of every film, and tracks the auditorium layout as each seat flips from available (unsold) to unavailable (sold).
The aim, say Cesnulevicius and Kuizinas, is to provide insight into how a film is performing in every UK cinema in the vital period before it has opened to give distributors the opportunity to tweak digital and social marketing campaigns and reallocate resources geographically. For exhibitors who can already see admissions data at their own venues in great detail, the service enables them to see that level of granularity for all of their competitors.
The duo were both previously involved in cinema-related platforms: Go2Cinema (Kuizinas) and YPlan (Cesnulevicius), which was acquired by the Time Out Group. When they teamed up for Applaudience, they pivoted towards being a business-facing data company, calling in some heavyweight industry know-how. This came in the guise of Con Gornell, the former London-based executive vice president of marketing at Warner Bros for the EMEA region, who became Applaudience's founding investor after leaving the studio in July 2018. He saw an information vacuum for distributors on advance ticket sales.
"The common way of working with exhibition is conversations and calls about how it's looking," he says of how distributors work. "No disrespect to anyone involved in those conversations, but you'll never know for sure if that's the real truth of the situation, or what they want you to think. Everybody's flying blind to an extent until after the fact."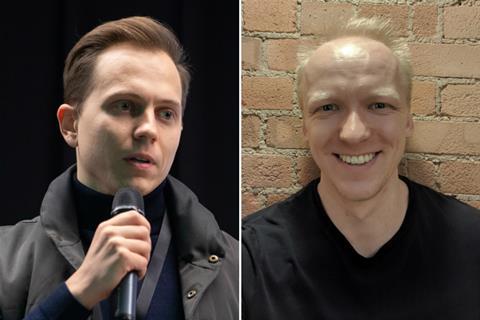 For insight into the exhibition side of the business, Cesnulevicius and Kuizinas turned to Ian Shepherd, who served as COO of Odeon until April 2017. Shepherd now acts as an adviser to the company. "He was the guy saying 'this is how we're going to change the industry and bring transparency to the data for all the industry players'," says Cesnulevicius.
Cut to the chase
Shepherd characterises the problem that Applaudience aims to solve as: "The film distributors have some data, the exhibitors have other data, they don't share with each other and therefore nobody optimises their marketing."
Cesnulevicius and Kuizinas concede their method tracks admissions data only — they don't know which discounts, if any, were applied to the price of each ticket sold, and thus they can't generate precisely accurate box-office numbers.
And even if Applaudience supplies data, do distributors have staff resources to yield actionable intelligence from it?
Gornell draws a parallel with the early years of digital marketing. This used to be handled by external agencies, moving the expertise in-house as its value grew. He suggests it might well be media-buying agencies and digital marketing agencies that will be the quickest to buy Applaudience data, so they can make the most agile interventions on behalf of their studio clients.
Applaudience already has European expansion on its to-do list and is scraping admissions data in Spain and the Netherlands as well as the UK. North America is a trickier challenge because of ticketing websites such as Fandango (co-owned by NBC Universal and Warner Bros) and Atom Tickets (backed by Lionsgate, Disney and 20th Century Fox). "The studios get direct access to that data, too," explains Kuizinas.
Still, the US model suggests the studios value the data that's being harvested. "That's why you see a lot more data science people working in studios in the US than you do in Europe," says Kuizinas. "Just simply the access to the data and the utility you can provide from it." After all, adds Gornell, "I don't know any business that doesn't want more information."