US producers are hoping to capitalise on the increasing popularity of memes, as these short, sharp blasts of entertainment gain momentum.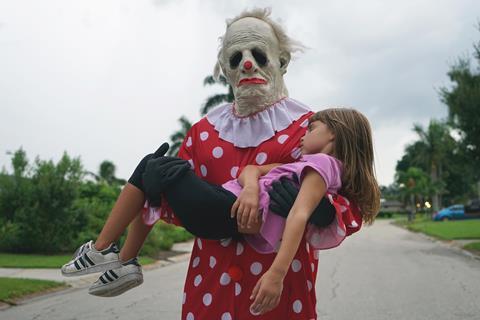 The team at Magnolia International dedicated a lot of time talking to buyers at Toronto International Film Festival last month about Michael Beach Nichols' documentary Wrinkles The Clown. The film was inspired by a YouTube post in 2014 titled 'Wrinkles The Clown Caught On CCTV'. It purported to show surveillance-camera footage of a man in Florida dressed as a clown emerging from underneath a sleeping child's bed — and it went viral.
Further clips appeared online and the creepy figure cemented his status as a modern-day bogeyman when more than a million people called to hire the clown after stickers turned up on telephone poles and in public bathrooms all over the state, urging parents to report their disobedient children.
Florida resident Nichols tracked down 'Wrinkles' and trawled through thousands of the messages he received from parents. "The archive became the crux of the story," says Nichols, who convinced Topic Studios to come on board early as producer and financier. The film shot in 2018 and premiered at Fantastic Fest in Texas in September, before opening in the US via Magnet Releasing on October 4.
Magnolia says its international buyers were intrigued by both the film itself and the odd, but increasingly familiar, story behind it. Memes — those single images or pieces of text or video that are shared widely online — have inspired Hollywood films before: Screen Gems' 2018 horror pic Slender Man for example. But now the floodgates are open.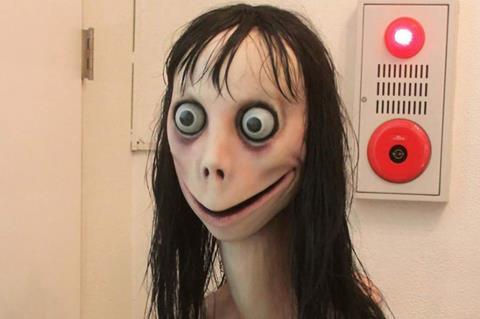 J-horror producer Roy Lee and Orion Pictures are partnering with The Grudgeproducer Taka Ichise on a feature based on the 'Momo challenge' meme, in which a sinister character apparently urges viewers to perform dangerous tasks; CAA is believed to be assembling a package based on the Reddit thread about deadly college dorm room 733, which has allegedly been the site of a number of suicides; A24 and Killer Films are lining up a feature based on the viral Zola stripper tweetstorm; and interest is swirling around the recent Facebook post urging people to storm the top secret Area 51 site in Nevada. Orion and CAA declined to speak to Screen International, saying it was too early to discuss the projects. A24 did not comment.
Dopamine hits
Producer David Carrico of Valparaiso Pictures notes this type of content could have strong appeal among Generation Z digital natives who spend lots of time on their phones and are becoming more addicted to "quick dopamine hits".
He optioned Roger Williams' online sci-fi novella The Metamorphosis Of Prime Intellect after it garnered a strong following on Reddit.
"Even though technically this is a book, my interest in it became a meme within a Reddit sub-community," Carrico explains. "There was never a physical copy of the book published. The author kept interacting with fans and for 20 years people talked to him online. We're in phase one of putting together a campaign to engage that Reddit community. Adding fuel to the fire around existing IP and communities — that's where the future is. We're going to have to think outside the box to compete as producers within the attention economy."
He goes on to suggest the all-consuming nature of the internet means adaptations of memes could actually have a leg up on other content: "Because you digest the whole thing in a meme or on the web, that's what makes the translation from something interesting to actual pre-awareness — and that becomes real word of mouth, and playability.
"We are going to have to start optioning this sort of stuff in order to appeal to the demographics that all the streamers at least want to appeal to in order to grow their subscriber bases," Carrico adds.
As Wrinkles The Clown director Nichols notes: "It's interesting how this thing bled out into the world. People created their own collective myth from very little information online. Wrinkles and I were more interested in how people responded to Wrinkles. The film looks at how the internet sparks creativity from all over the world. We used these voicemails as a casting call and went to some people's homes to talk to them about their stories of what they imagined Wrinkles was like."
Meme adaptations may still lack four-quadrant appeal, but as Carrico points out, they potentially speak to a significant demographic that Hollywood cannot afford to overlook.
"It is Generation Z, but also millennials — so that means 12-year-olds to 35-year-olds. That's a big demo," he suggests. "For the most part, those are the people the industry is struggling to attract because we're losing them to [online video game] Fortnite, we're losing them to TikTok, we're losing them to Snapchat and all these other digital activities."