IFC Films president Arianna Bocco is back in Cannes with three Competition titles and feeling buoyant about the future of the independent space.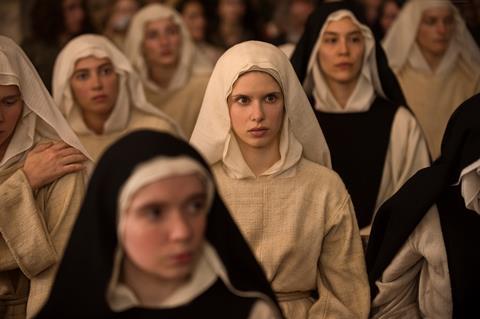 IFC Films president Arianna Bocco arrives in Cannes in the first year of her new role at the helm of the only US distributor with three films in Competition. She is eager to be back and engage with a vastly different world from the last physical edition two years ago.
Last year was meant to be the big 20th anniversary celebration for the indie company, which has consistently shone a light on emerging and established global filmmakers, through the likes of Richard Link­later's Boyhood, Armando Iannucci's The Death Of Stalin, Andrea Arnold's Fish Tank and The Trip films from Michael Winterbottom.
It was a year to remember, but the pandemic meant things did not play out as intended. Yet despite industry-wide disruption and cinema closures, IFC Films marched on. It adapted a planned release schedule to create drive-in hits such as horror pic The Wretched from Brett Pierce and Drew T Pierce, and Dave Franco's The Rental, which at one point last year topped US theatrical box office and on-demand charts. The Wretched grossed $1.8m and The Rental $1.6m from cinemas and drive-ins combined.
"We were one of the few people releasing new films, so our partners on the ancillary side — Amazon and iTunes, and our output partners Hulu and Showtime — were incredibly supportive of that model," says Bocco. "It enabled us to keep going and the filmmakers were really grateful. For The Rental, the drive-in theatrical revenue just replaced the theatre revenue we thought we would get."
Meeting a need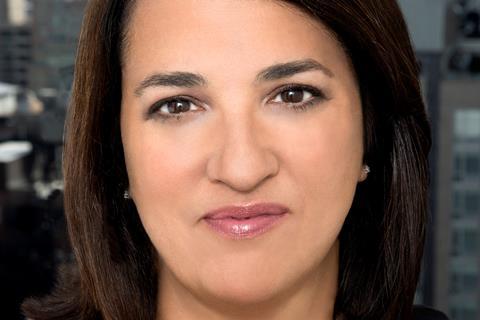 Demand never faltered; audiences just watched films in different ways. For those at home, IFC Films pushed content through its "well-oiled day-and-date infrastructure". For others who have embraced the return of cinemas, IFC released Josh Ruben's horror comedy Werewolves Within, which is nearing $500,000 after its first 10 days in North America.
Much is made of how in 18 months the pandemic has accelerated the collapse of the exclusive theatrical window from around 75 days to an average of 45. IFC Films has been quietly leading the revolution, and sparked strong reactions when it launched its pioneering day-and-date release model 15 years ago.
"I've had people say to me that we're killing cinema," says Bocco, who was named president last December after 15 years at IFC Films, where she has led acquisitions and productions for more than 10. "But now it's accepted, it's ironic to see studios talking about day-and-date and how they don't see one platform cannibalising the other. We have 15 years of day-and-date data and everybody else is catching up to us at this point.
"The studios will ultimately dictate what becomes the new traditional window and we'll see where the exhibitors fall in," she continues. "I view it opportunistically because we can experiment and even do longer traditional windows."
The executive notes "huge growth potential" at the company's fledgling streaming platform IFC Films Unlimited, which currently offers more than 450 curated titles after their first or second digital windows. The ability of streamers and studios to lock up talent in lucrative deals has forced companies like IFC Films to get creative "and not just wait to buy it finished on the open market". Increasingly, it has seen the benefits of boarding projects at script stage, such as Jacques Audiard's Competition entry Paris, 13th District. "When I look to the future for IFC," says Bocco, "I don't want to be in a position where our options are limited based on our competitors."
IFC Films' Cannes trio — all French productions or majority-French co-productions — are going to be much discussed, with world premieres for Paul Verhoeven's Benedetta, Mia Hansen-Love's Bergman Island and Audiard's latest. Bocco is happy to be back in business with Audiard after Palme d'Or winner Dheepan, and Bergman Island is the fourth collaboration with Hansen-Love. "It's my favourite of hers and deserves to be in Competition."
On Verhoeven, Bocco notes: "He's the kind of filmmaker you either love or hate… It has a must-see quality that our distribution model can accommodate. Putting it in a [long] traditional theatrical window isn't going to satisfy the audience who wants to see it now."
Bocco is energised to be in Cannes, where she is looking for pick-ups. "I'm excited to come out of my cave to see movies and interact with people and remind myself why we all do this," says Bocco, citing Joachim Trier's The Worst Person In The World and Andrea Arnold's Cow as two films she is looking forward to seeing. "I'm proud of what we've accomplished in the 15 years I've been [at IFC] and especially how we handled the pandemic. I'm optimistic about what possibilities lie ahead for the independent film world."