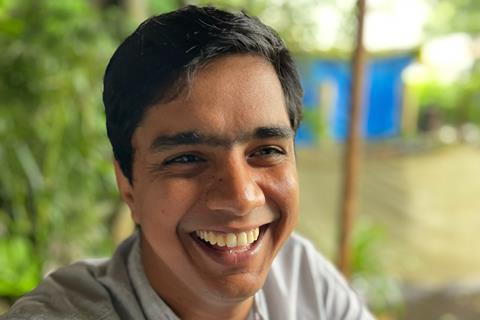 Indian filmmaker Vinay Shukla caused significant disruption with his politically-charged feature debut An Insignificant Man.
The documentary, which premiered at Toronto in 2016, followed the unlikely rise of outsider Arvind Kejriwal as his anti-corruption Aam Aadmi Party campaigned to shake up Indian politics. Co-directed by Khushboo Ranka, the film was initially banned by the Indian government and endured a protracted battle with censors to release the film uncut. The filmmakers won and it screened theatrically in India for eight consecutive weeks, making it one of the most successful documentaries in the country to date.
Shukla is now set to return with While We Watched, a documentary he describes as a "newsroom thriller", which was selected by the Doha Film Institute to participate in its annual talent incubator Qumra (March 18-23).
"My last film was a love letter to idealism and hope. While We Watched is my angry and anxious love letter to journalism," says Shukla, speaking from Goa where the production company he co-founded, Memesys Culture Lab, is based.
Shukla has kept production of the documentary under the radar for the past two years of filming and remains tight-lipped on details. "We have built this project in a very intimate setup and without any marketing so far," he says.
What he can reveal is that the documentary follows journalists at an Indian news channel. While the filmmaker is not yet ready to reveal the station, some news channels in the country are known for their criticism of prime minister Narendra Modi, resulting in harassment and threats to on-screen talent by pro-government activists.
"Journalism in India today is an unpopular job, especially for those covering politics and dealing with contentious subjects," says Shukla. "We have this team of journalists who don't know if they will still have an office or a job tomorrow. They know that their Titanic may be sinking but have decided to go down doing their job and doing it well."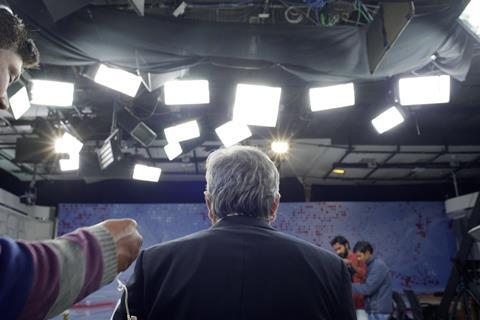 After visiting the newsroom daily for two years and filming around eight hours per day, Shukla is now in the latter stages of post-production and is set to begin festival submissions, with ambitions for a festival premiere this autumn.
A 20-minute excerpt from the documentary was prepared for Qumra, where the director said he was "looking to pave the future of the film, figuring out a launchpad and path for it going forward".
"Having developed the project in-house, Qumra marks the first time we are having conversations with the industry at large," says Shukla. "I'm excited to introduce the film to the wider community."
Primarily financed by Memesys Culture Lab, further support has been provided by Sundance, Doc Society and a grant from the Doha Film Institute.
An Insignificant Man's co-director, Ranka, continues her collaboration with Shukla as producer on While We Watched. Further producers include Memsys CEO Anand Gandhi and COO Zain Memon while UK-based Luke Moody is associate producer, having previously been involved with An Insignificant Man.
Shukla, who is also an actor with credits including Anand Gandhi's Ship Of Theseus (which premiered at Toronto in 2012), is now looking to the future and has begun writing his first fiction feature. He hopes to emulate the career of Chinese filmmaker Jia Zhangke, who has spent more than 20 years moving between documentary and fiction.
"I admire how his work is so deeply personal, quirky and irreverent," says Shukla. "He perfectly blends arthouse and fun, while his non-fiction work is the best of oral storytelling."
"My next film won't be political because I need to say other things and address other emotions," he adds. "I am writing it now and feel like I have a lot to say within the fiction landscape. It's going to be an old school, classic thriller… and hopefully not at all political."