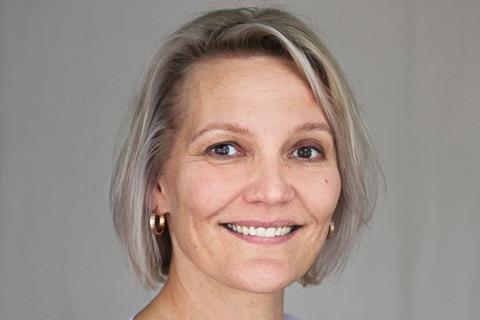 November 2022 is proving a difficult time to host an international film meeting in Estonia, with all costs running higher than usual due to the rate of inflation hitting an all-time high of around 22%, the highest of any country in the European Union (EU).
But Marge Liiske, head of industry programmes at Tallinn Black Nights Film Festival (POFF)'s Industry@Talinn platform, is not one to shirk a challenge. "Regardless of what is going on, we want to be a place for doing business and meeting people," says Liiske, now in her seventh year of running the industry strand of the Baltic region's biggest film event.
Industry@Tallinn has streamlined to a more cost-efficient and, Liiske hopes, more useful format for attendees. This year's edition will take place across four days from November 20-24 – down from last year's eight, when the series events were run separately from the film market.
The decision to shorten was made "to have a better mix of participants and make them mingle", with the advantage of saving on booking conference rooms at the city's Nordic Hotel Forum, which is the hub for most of the industry activity. With 660 professionals attending on-site – up from both last year's 559, and the pre-pandemic 650 in 2019 – the Forum will be a-buzz with activity for all four days.
Prices have increased across the board in the country, from a gin and tonic – "I remember €4.50, then €6.50; now if you have it for €8.50, that's good," – to more practical provisions for guests including hotels and catering. "Our funding has not increased so much," says Liiske, who is still waiting on a response to Industry@Tallinn's yearly application to the Creative Europe Media programme that provides 60% of the platform's funding.
"In a small country, you cannot finance the festival only on national support or sponsors," says Liiske. "We have very good support from the local municipality, the city, the minister of culture and the Estonian Film Institute. But considering the size of the event, we definitely rely on EU money. I hope for good news every day."
Hybrid theory
In an increasingly post-pandemic world, Industry@Tallinn remains a hybrid event for now, with 70 online participants – but this may change. "We will definitely think it over next year, whether it makes sense to have [the online provision]," says Liiske. "Making online events in two parallel rooms where the masterclasses and talks take place – it's like doing a four-day TV show, which requires a production team and all kinds of servers that are heating the atmosphere."
That consideration will involve an external sustainability analysis. Sustainability has been at the head of Tallinn's operation long before it was popularised elsewhere; the festival planted a park last year to offset its carbon footprint, and it only uses hybrid cars or local trams in the city itself.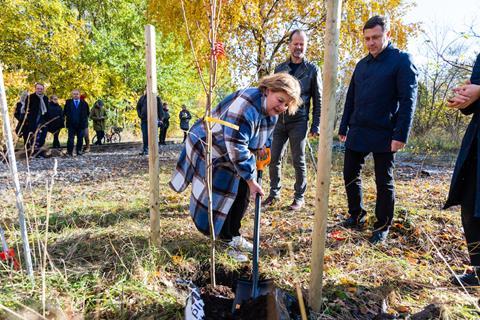 Its climate action affects the Media certification it receives; but for Liiske, the analysis goes beyond that. "It's not only the certificate – we want to know," she says. "We can easily calculate the carbon emissions for the flights; but we have an amount of terabytes that we download through all of our equipment. It needs a bit of research."
Industry@Tallinn has done away with the tote bags that are ubiquitous on the festival circuit – "I have a million of them at home," says Liiske – as well as stopping gifts for attendees. "These things are nice to have, but not really necessary for the event." A centrepiece industry dinner has also been withdrawn from the programme; but social events in general are back, having been curtailed by a national 11pm curfew last year due to the pandemic.
Highlights on this year's industry programme include a talk from Michael Polle, producer of hit German series Babylon Berlin; a full-day sustainable production workshop; and script analysis of the co-production market projects by artificial intelligence platform Largo.ai, which provides forecasting for festival and box office success.
'Feels Like Home', a panel hosted in collaboration with the Northern Lights Nordic Baltic Film Festival in Belarus, will discuss filmmakers forming communities in exile, through the experiences of several Belarusian directors. Belarus has one of the few governments worldwide that has supported Russia's invasion of Ukraine; POFF has checked with its Ukrainian guests that they are comfortable with the panel taking place.
Russian relations
The festival and its industry programme is taking a tought stance on Russian participation. "We've been quite vocal about it," says Liiske. "Until the war is finished, we're not inviting Russian filmmakers to Tallinn. It's difficult to imagine Russian and Ukrainian delegations standing side-by-side on the black carpet, or talking about the situation in Ukraine knowing there is a Russian delegation present."
Estonia holds a unique position in this conflict, with around 322,000 (25%) of its 1.3m population identifying as ethnic Russians, and 90,000 (seven percent) holding Russian citizenship. Despite this, Liiske says attitudes to the war are similar to in western European countries. "We have noticed a slight increase in Russian people adopting Estonian nationality – they even changed their surnames from Russian," she says. "A lot of people are distancing themselves from what Russia does. In the beginning, we had some conflict between Russians and Ukrainians here. Now, it's more like people are waiting for the war to end."
The Baltic Event co-production market saw one withdrawal of an Iranian-Swedish project, because the filmmaker felt their life was in danger. Another project that takes in the position of women in Iranian life – Mahmoud Ghaffari's Iran-Luxembourg co-production Blue Girl – will participate, alongside two Ukrainian projects – Marysia Nikitiuk's Cherry Blossoms, and Ruslan Batytskyi's Blindsight.
Filmmakers' economic rights organisation the Estonian Association of Audiovisual Authors is providing seven €1,000 scholarships to Ukrainian filmmakers with projects in the Industry@Tallinn market, with a delegation of up to 25 attending from the country. "We feel a sense of community and solidarity with Ukrainian filmmakers," says Liiske.
The day before Industry@Tallinn starts, the football World Cup kicks off over 3,500 miles away in Qatar. However, with Estonia not present at the tournament and a busy week of events ahead, Liiske is staying film-focused. "We are so busy with our festival, you might need to go to a bar [to watch]," she says. "We will stick to our own field of work and try to promote that!"