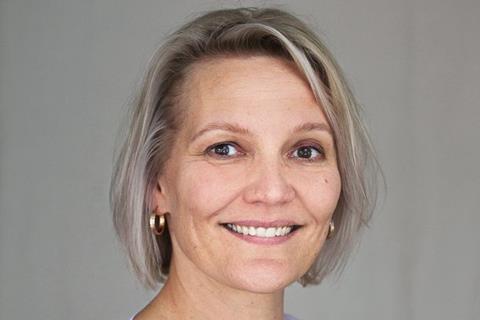 The Baltic Event Co-Production Market has set the projects that will take part in next month's event, set to run from November 23-24, including two co-productions with Iran that deal with the issues of violence against women.
Blue Girl is an Iranian-Luxembourg co-production written and directed by Iranian filmmaker Mahmoud Ghaffari, and produced by Elaheh Nobakht and Alexander Dumreicher-Ivanceanu.
The Baltic Event Co-Production Market runs as part of the industry platform of Estonia's Tallinn Black Nights Film Festival (November 11-27). Marge Liiske returns as the head of Industry@Tallinn & Baltic Event.
Scroll down for the full 2022 selection
Further projects include two that spotlight Ukraine. Cherry Blossoms is directed by Ukrainian filmmaker Marysia Nikitiuk. The feature picked up one of the top prizes at Sarajevo Film Festival's industry platform CineLink, winning the Eurimages Special Co-Production Development Award of €20,000. It centres on a man and girl who escape territories in Ukraine occupied by Russia and meet a Bosnian woman who survived the Balkan wars as a child. Igor Savychenko produces.
Ukrainian sports drama Blindsight is the debut feature from Ruslan Batytskyi, and produced by Olha Beskhmelnitsyna and Natalia Libet.
From the host country, Estonia, comes Veiko Õunpuu's Serafima & Bogdan, adapted from a novel of the same name by Vahur Afanasjev.
The jury comprises of Slovakian Kaleidoskop producer Katarina Tomkova; Margrit Stärk, director of feature films at ZDF Studios, Germany; and Sibila Diaz-Plaja, development manager at MUBI, UK.
Prizes are the best project award of €10,000; best pitch, with the winner receiving coverage through the film's life-cycle awarded by Screen; and the producers network prize for promising young producers, of two free passes to Producers Network 2023 awarded by Cannes Marché du Film.
Baltic Event Co-Production Market 2022 Selection
Blindsight (Ukr)
Dir. Ruslan Batytskyi
Prods. Olha Beskhmelnitsyna, Natalia Libet
Blue Girl (Iran-Lux)
Dir. Mahmoud Ghaffari
Prods. Elaheh Nobakht, Alexander Dumreicher-Ivanceanu,
Certainly the End of Something (Pol)
Dir. Michal Marczak
Prod. Anna Rozalska
Impressions (Latvia)
Dir. Alise Zarina
Prod. Alise Rogule
Cherry Blossoms (Ukr)
Dir. Marysia Nikitiuk
Prod. Igor Savychenko
A Flower Is Not A Flower (Rom-Czech)
Dir. Christian Pascariu
Prod. Adriana Racasan
Hilchick (Isr)
Dir. Adam Sanderson
Prod. David Mandil
The Kidnapping of a President (Fin)
Dir. Samuli Valkama
Prod. John Lundsten
Levitating Skin (Den-Est-Fin)
Dir. Jonas Kaerup Hjorth
Prods. Rikke Tambo Andersen, Riina Sildos, Pilvi Waltzer
Oblivion (Lithuania)
Dir. Danelius Minkevičius
Prod. Ieva Norviliene
Serafima & Bogdan (Est)
Dir. Veiko Õunpuu
Prod. Andreas Kask