As part of our International Insiders series, Screen International profiles the key US-based physical production chiefs and studio specialists for the global industry.
Physical production chiefs
Matt Leonetti - Head of physical production, Lionsgate
Keeps a close eye on emerging international production hubs such as the Baltics.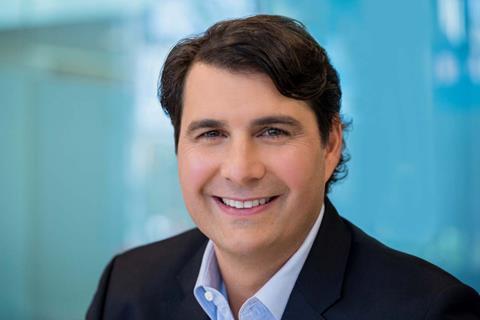 The former Sony Pictures executive is responsible for deciding where all Lionsgate films shoot around the world, including most recently the Morocco shoot of John Wick: Chapter 3 — Parabellum.
"My job is to present options and to show filmmakers where their films can and should work best for their needs," Matt Leonetti explains. "I offer a range of specific locations and help provide [productions] with the best alternatives, based on costs and benefits, depending on the shoot."
A high percentage of Lionsgate films shoot internationally. "Depending on the year, it is between 50%-60%," he says. "On every movie, we always look abroad to see if there is a chance to film efficiently and economically, and still achieve our creative goals in a way that is organic."
Lionsgate does not have territory teams that feed in, so international intelligence comes from a number of resources. "From state and government film commissions to one-on-one meetings with production service companies, and production providers specialised in the countries and regions where we shoot," Leonetti says. "We have a wide network of contacts, and are continually expanding our resources and meeting with film companies and contacts throughout the world."
Leonetti, who is part of a team of 15, travels at least once a month, which helps him keep an eye on international opportunities. "Eastern Europe is growing, specifically Lithuania and Estonia," he says. "Places like Prague, Hungary, Serbia and Bulgaria have seen their fair share of production, but Lithuania and Estonia are still relatively new production economies, and poised for growth and opportunity in the region."
Ty Warren - Vice president of physical production, Netflix
Oversees where Netflix series and films shoot around the world.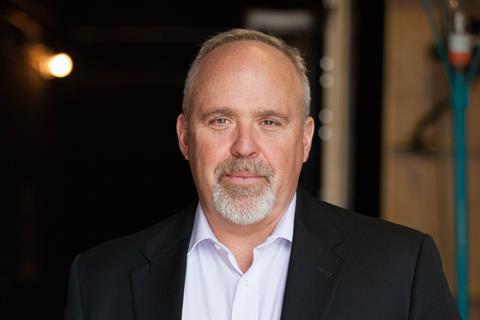 Ty Warren knows a thing or two about international productions. While his previous positions include advising the studios on filming in Europe and Africa, now his role is to support all
Netflix original content on a global basis. Roughly half of the streamer's features are filmed outside the US — alongside its headquarters in Los Angeles, Netflix also has production hubs in Albuquerque, Toronto, New York, Madrid, Vancouver and the UK. The SVoD giant received the keys to its long-term rental at the UK's Shepperton Studios on November 1, in a deal overseen by Warren.
The decision on where to film is intrinsic to each project. "Decisions about where to shoot are made by multiple people across our organisation and are always driven by a filmmaker's creative vision and where we can provide the resources to deliver on that vision," he says. "Our international intel comes from our leaders in each region, which is part of our commitment to local storytelling and the local creative industry in all the countries where we film."
Procedural thriller series Criminal, for example, was set in four different countries but shot entirely at Netflix's production hub in Madrid, using different creative teams and cast from the UK, France, Spain and Germany. On the film side, Michael Bay's 6 Underground starring Ryan Reynolds shot in the US, Italy and the United Arab Emirates.
Keep an eye on India, says Warren. "It is especially interesting as a production location, given the diversity, history, cultural richness and the excellence of the creative community."
A relative newcomer to the content business, Netflix has got up to speed fast. "Our studio team has scaled rapidly around the world," Warren explains. "We have teams in multiple locations across EMEA [Europe and the Middle East], APAC [Asia Pacific] and LatAm [Latin America] who collaborate across every function with their US counterparts."
Ralph Bertelle - Executive vice president physical production, Paramount
Studio shoots around half of its slate in interantional locations.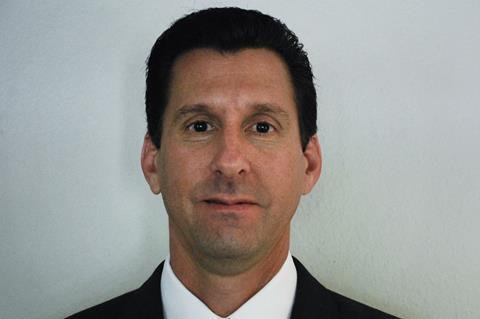 How things have changed. It was not so long ago that global incentives were a nascent business. But these days, "it's rare that we make a film without them," says Ralph Bertelle, Paramount's executive vice president of physical production.
Of the studio's present slate of some 20 features, around half will be shot outside the US, including in Canada. "I see that increasing," says Bertelle. "I expect, while looking at the projects in development, that it is growing."
Decisions on where to film are signed off by a team. "We try not to force a location on anyone," says Bertelle. "The reason to look at these places is, first and foremost, does the story work there? Is there a crew base there? The UK, Berlin and Australia work well and then, of course, they have good incentives."
The studio has a few regular spots. "Once we get out of the US, you are looking at key hubs, including the UK and Budapest in Hungary. But due to how busy it is in the UK, we keep up on alternatives," he says. Paramount thinks globally. "Berlin is a solid option. Iceland is on our target list and has been used for parts of Transformers and the Darren Aronofsky film Noah, for example. We have done two or three films in Australia, including Dora And The Lost City Of Gold, the live-action film, as well as Monster Problems. Both used Queensland as a location. It was a fabulous experience. We are looking to do more there."
Paramount used Malta for 13 Hours: The Secret Soldiers Of Benghazi andWorld War Z. Films that shot in the UK include Mission: Impossible — Fallout, Infinite, World War Z and Transformers.
"For Mission: Impossible, we will choose a location like the UK but go to other destinations to get exotic locales," he says.
Australia was chosen for Dora And The Lost City Of Gold after "exploring, for many months, options including South Africa and Hawaii", says Bertelle. "The incentive was very competitive. The crew and craftsmanship far exceeded my expectations. We needed a great studio and jungle location. In Queensland, that worked amazingly. That was a puzzle to put together because you can't find that easily.
"Being a studio we pay for and budget the movie," he adds. "We know what the incentives are, so we can estimate how much we can get back. We build in incentives to get a net budget. It could come back in over two, three or four years. It can range quite a bit how much it gives you back. If you takeDora And The Lost City Of Gold, as an example, it can reduce your budget by around 20%.
"It's not applicable on every movie everywhere but it's a tough business. We need to hit our numbers every time. I don't know if we would make a movie without an incentive. Everything has changed, so you are looking to maximise worldwide. The US is not where it was."
Up-and-coming territories for Bertelle include Croatia, Romania and Prague in the Czech Republic. "But we keep a close eye on all of them," he adds.
Glenn Gainor - Head of physical production (Screen Gems, Sony Pictures Motion Picture Group), president (Sony Innovation Studios)
Keeps an eye on what's happening globally.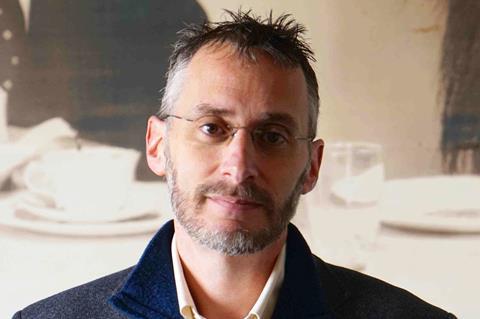 Being well-connected around the world goes with the territory for Glenn Gainor. "Travel is definitely part of the job," he says. "Only with travel can you know the people, the region, the customs, the resources and problem solve in advance. It is a boardroom joke that I've got friends just about anywhere we want to go."
Although most of Screen Gems' films shoot within the US, he keeps his eye on the ball internationally. "We really don't have territory teams that report in. That's why it's so important for me to have my finger on the pulse globally," he says.
"When it comes to understanding international tax credits, I do my best to stay involved with the filming community and reach out to friends and communities around the world."
Philip Steuer - Executive vice president, physical production, Walt Disney Studios
Set up major international shoots including Pirates Of The Caribbean: Dead Men Tell No Tales.
Philip Steuer oversees physical production, visual effects and post production for Disney live-action features. Steuer joined the studio in 2014, having served as a producer on The Chronicles Of Narnia series, which filmed in New Zealand and several European locations.
He has since been involved in setting up overseas shoots for Disney, includingPirates Of The Caribbean: Dead Men Tell No Tales, which received $18.9m from Australian location-based incentives, as well as other incentives from the region of Queensland. It became the largest feature film to shoot in Australia.
Another overseas job was setting up production for Disney's rags-to-riches tale, Queen Of Katwe, in Uganda — a country not known for its film infrastructure. Parts of the picture, which was directed by Mira Nair, were also shot in South Africa, taking advantage of its tax incentive.
The Disney flag is soon set to fly, figuratively speaking, from the roof of the UK's Pinewood Studios following a deal to lease what is one of the world's leading studio facilities. Since buying Lucasfilm in 2012, Disney has based all of the latest-eraStar Wars films in the UK, as well as live-action titles including Cinderella, the two Maleficent films andBeauty And The Beast, and upcoming Marvel features including The Eternals and Black Widow.
Bill Draper - President, worldwide physical production, Warner Bros Pictures
Measures creative and financial considerations to decide where in the world to shoot.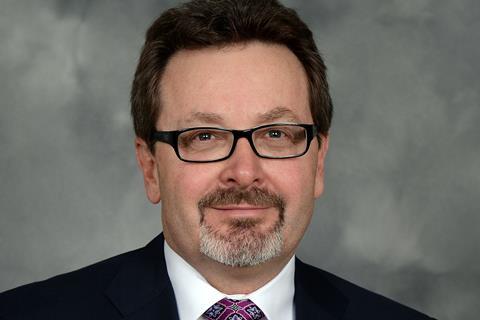 Bill Draper's responsibilities at the Burbank-based studio include approval of locations, production schedule and planning, post-production plans, key crew and budgets for all Warner Bros feature films. "Over the past few years, we have filmed in California, New York, Georgia, New Mexico, Vancouver, Toronto, Montreal, Australia, New Zealand, China, India, Estonia, Germany, the UK, South Africa and Namibia, to name just a few," says Draper.
The decision on where to shoot is not just financial. "Final sign-off on where to film is a discussion with the filmmakers to make sure we meet our creative elements, while accomplishing our financial goals," he says. "I play a part in both of those decisions and process."
Beyond the 36-stage lot in Burbank, Warner Bros owns the 16-stage Leavesden Studios in the UK where it shot all eight films in the Harry Potter franchise and now theFantastic Beasts series.
Warner Bros has final sign-off on staff production teams based at both Burbank and Leavesden. "These production teams consist of production, post-production, visual effects, music and finance personnel," says Draper. "From Burbank and Leavesden, we are available to cover our productions worldwide. Freelance employees are used whenever we go into a territory where we are not based."
International insights are sourced from "staff and their experience, local crew with whom we have relationships, film commissions, local production service companies as well as local and federal governments", he says.
Recent international shoots include Christopher Nolan's Tenet, which is filming on location across seven countries including the UK, India, Italy and the US, while Leavesden has housed Warner Bros titlesWonder Woman 1984 (which also shot on location in London, Washington DC, Spain and the Canary Islands) as well as a live-action version of Tom & Jerry. It also services third-party shoots such as Sony'sSpider-Man: Far From Home.
Studio specialists
Robert Walak - President, Focus Features
Works closely with Universal Pictures International on year-round releases, major acquisition deal.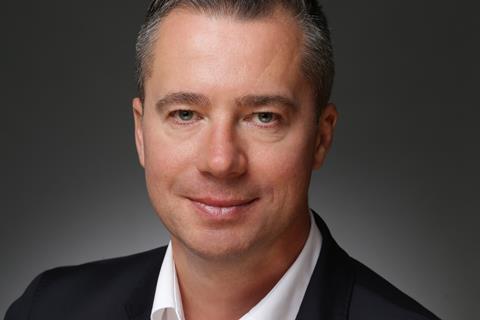 Universal Pictures-owned Focus Features has established itself as a leading US specialty label and awards-season mainstay, a longtime partner of UK powerhouse Working Title Films, and a group that works closely with Universal Pictures International on year-round releases. It also heads to festivals and markets to clinch headline-grabbing, multi-territory deals.
Robert Walak runs point for production and acquisitions activities. He relocated to Los Angeles from London, where he worked at Universal Pictures International Productions alongside Focus chairman Peter Kujawski, before it was absorbed into Focus. He had senior roles at The Weinstein Company and Alliance Films/Momentum Pictures in the UK.
Recent international acquisitions include Trey Edward Shults' Waves and Robert Eggers' The Lighthouse — both of which were struck with A24.
"We're lucky to have our built-in partnership with Duncan Clark's team at Universal Pictures International," says Walak. "It lets us provide our filmmakers with a cohesive global plan in releasing our films so that everything is aligned when it comes to release, marketing and distribution. That co-ordination is a huge advantage when leveraging to an international release."
Focus is riding high after Downton Abbey delivered the company's biggest ever hit at the North American box office. Another winner was Darkest Hour from Working Title, whose 2020 slate with Focus comprises Edgar Wright's Last Night In Soho, Jane Austen adaptation Emma starring Anya Taylor-Joy, and Covers, Nisha Ganatra's follow-up toLate Night.
Syrinthia Studer - Executive vice president, worldwide acquisitions, Paramount
Familiar face at international markets and festivals with extensive acquisitions savvy.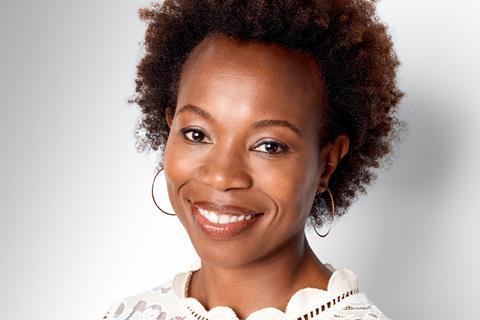 Syrinthia Studer leads the charge in cultivating Paramount's international film partnerships and acquisitions business. Her most notable pick-ups includeBook Club, to which she acquired US, UK and French rights for a reported $10m at the AFM in 2017. The film, by debut director Bill Holderman, has grossed more than $100m worldwide to date.
Studer launched a multi-picture relationship with IFC Films that led to the home entertainment release of Richard Link­later's Boyhood. Further titles include The Intervention, Goat, A.C.O.D., Ashby, Spotlight and Love, Rosie. Her recent home entertainment acquisitions include Overdrive and Social Animals.
Studer cut her teeth at Paramount, serving as the senior vice president of marketing and acquisitions for Paramount Pictures' worldwide home media and TV licensing divisions. In that role she launched and managed the division focused on ancillary-driven acquisitions, and was responsible for negotiating and acquiring US and international films and securing distribution relationships. She has been in her present role since 2017.
Laine Kline - Executive vice president, head of international production, Sony Pictures Entertainment
Success in Spain this year with the top four local-language films at the territory's box office.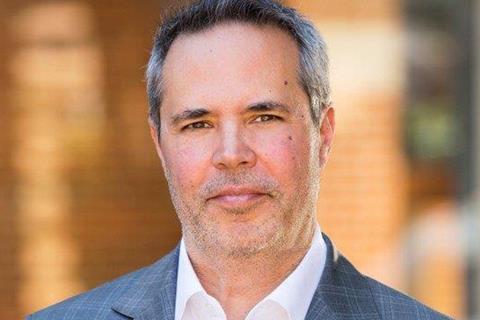 As the executive who presides over Sony's local-language business, Laine Kline is a go-to contact in Hollywood for international producers and financiers. Over the past four years Sony Pictures International Productions (SPIP), founded by Kline's predecessor Sanford Panitch, says it has released 58 films and generated $600m in global box office.
It produces, buys, finances and distributes across multiple territories and, according to Kline, likes to have "skin in the game" wherever possible. As of mid-October, SPIP had released the four top-grossing local-language films in Spain in 2019 and commanded a 66.8% market share. "It's all about creating culturally authentic movies with universal stories that must always work in the primary territory, but have the chance to find an audience elsewhere," says Kline.
Father There Is Only One, a remake of the Argentinian hit 10 Days Without Mom, has grossed more than $15m (€13.6m) and recently overtook Spider-Man: Far From Home to rank as Sony's highest-grossing release in Spain since The Smurfs in 2011. SPIP produced with Bowfinger International Pictures. Earlier this year, a remake of My Best Friend's Wedding in Mexico grossed $5.2m (mxn100m); war film Kingdom became Sony's fifth-highest release in Japan; and SPIP and Bona Film Group's firefighter drama The Bravest grossed $228m in China.
SPIP also co-financed with Film4 Michael Winterbottom's satire Greed starring Steve Coogan. Coming up are Spanish thriller Adios from Apache Films, and Russian sci-fiAttraction 2 from Fyodor Bondarchuk.