As part of our International Insiders series, Screen International profiles the key US-based executives working in production, finance, sales and packaging. Click here for parts one and two.
Brian Oliver - CEO, New Republic Pictures
Nimble veteran production expert with high hopes for Sam Mendes's 1917 this awards season.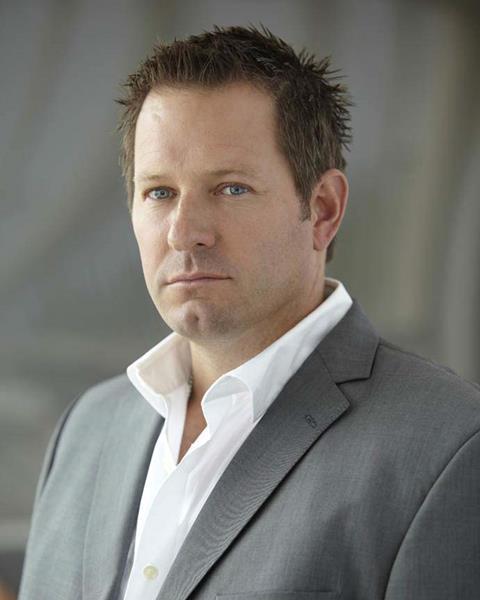 Black Swan producer and Rocketman executive producer Brian Oliver has been quietly growing his influence across the international independent sphere. The former head of Cross Creek Pictures now helms ambitious New Republic Pictures, which has a co-financing deal with Paramount and is co-financing Sam Mendes's awards hopeful 1917 with Amblin Partners.
The First World War drama will go out in the US and a handful of territories via Universal and the rest of the world through Amblin's output deals, which include eOne in the UK and Spain, and Hopscotch for Australia.
At Cross Creek, Oliver put together a split rights deal on Mel Gibson's Hacksaw Ridge, whereby IM Global sold international rights and Oliver sourced an Australian tax credit, covered the remainder of the budget with equity, and brought on Lionsgate as US distributor.
Oliver will consider more such deals and remains flexible about how he boards a project. Among his producer credits are The Ides Of March, American Made and Rush.
Ben Weiss - Head of Paradigm Content Group, Paradigm

Packaging veteran equally comfortable working with theatrical buyers and streamers.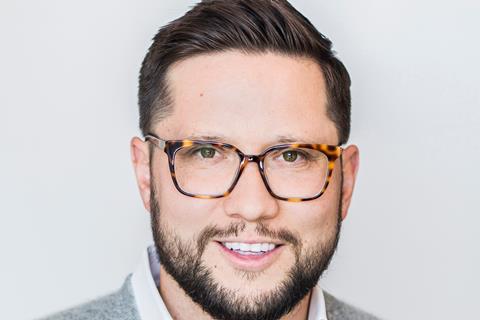 Ben Weiss has worked on more than 300 projects for global release across all platforms. He attends international festivals and markets regularly and has built up the group's packaging credentials.
The team packaged and sold Sundance grand jury prize-winning death-row drama Clemency, which played at the BFI London Film Festival this year. Weiss jumped on board after producer Bronwyn Cornelius secured funding from Malaysia's Ace Pictures in 2017 and brought it to the agency. After its debut in Sundance, the group licensed French rights to Ad Vitam for France and French-speaking Africa, sold the US to Neon and struck a multi-territory deal with Focus Features.
Weiss pacted with Netflix for worldwide rights to a trio of Stephen King films, most recently In The Tall Grass, working with producer Copperhead in Toronto; the film shot in northern Ontario and Toronto.
The group is handling sales on Ciro Guerra's Waiting For The Barbarians starring Mark Rylance and Johnny Depp, and also packaged the JM Coetzee adaptation, which was financed by AMBI Distribution.
David Linde - CEO, Participant
Prestige player and awards season heavyweight building a robust international network.
Having heavyweight David Linde at Participant since late 2015 has transformed Jeff Skoll's company and its social action mandate into an audience-friendly producer/financier with a formidable awards season track record. Linde accrued expertise in sales, production and distribution in the earlier part of his career when he launched Good Machine International with James Schamus and Ted Hope, served as Focus Features co-president, Universal Pictures chairman and founded Lava Bear.
Participant produced the 2019 best foreign-language film Oscar winner ROMA with Alfonso Cuaron's Esperanto Filmoj, before Netflix acquired worldwide rights. OnA Fantastic Woman, which won the same Oscar in 2018, Participant collaborated with Chile's Fabula, with whom it also partnered on Neruda and Oscar nominee No.
"Carefully building dynamic global partnerships is central to Participant's future, beginning with great artists and through our distribution and impact partners," says Linde. "[A Fantastic Woman] is a wonderful example of how we plan to grow Participant's international production business — step by step."
He has built Participant's global distribution network through a number of output agreements with top-tier distributors in key territories and a sales partnership with Lionsgate International, and cites a need wherever possible to support filmmakers working with their own co-production partners.
Erik Feig - Founder and CEO, Picturestart
Production expert with acclaimed taste eyes emerging voices for global consumption.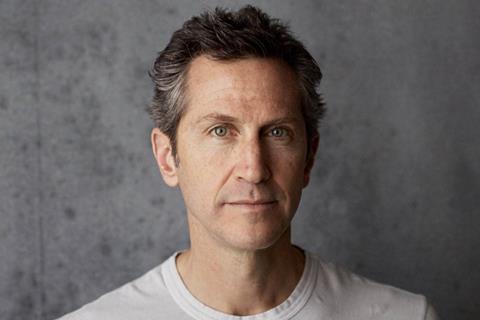 Erik Feig, the former co-president of Lionsgate Motion Picture Group, launched his production venture Picturestart earlier this year. Feig, who worked for years with industry legend Patrick Wachsberger at Lionsgate and Summit Entertainment, is close to the leading international players from his days at the studio, and is leveraging those relationships as he builds his company. He plans to focus on creating, co-financing and producing content from new voices for global consumption across multiple platforms.
Picturestart is backed by equity investors and strategic partners that include Warner Bros, Nordic Entertainment Group, Scholastic, Endeavor Content and Bron Ventures, and is already exploring ways to expand its relationship with Nordic Entertainment.
Feig's debut slate has struck a deal with Thai producers GDH 559 for English-language remake rights to the crime drama Bad Genius, and has begun shooting in New Mexico on the company's first production, abortion drama UNpregnant starring Haley Lu Richardson for HBO Max.
Three films on the production runway for 2020 illustrate how Picturestart works across material. It is lead financier and producer on teen bestseller adaptationEleanor & Park with Plan B; is producing Grease prequel Summer Loving with Temple Hill Productions for Paramount; and is eyeing another project through its co-financing and distribution pact with Warner Bros.
Stacey Snider - Head and global CEO, Sister LA
Superstar partner of new transatlantic development and production outfit.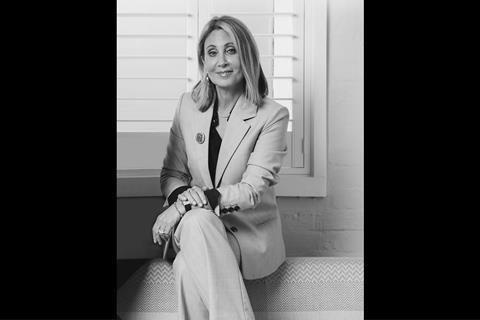 The guessing game is over as to where Stacey Snider would land after the former chair of 20th Century Fox's services were not required by Disney in the wake of the Fox merger.
In October, Snider, Elisabeth Murdoch and UK TV maven Jane Featherstone launched the independent development and production company Sister. Snider will head Sister LA and serve as global CEO, while Featherstone (Chernobyl) heads Sister London. Murdoch is lead financier.
At Fox, and in former roles as Universal Pictures chairman and DreamWorks CEO, Snider greenlit hundreds of features. Now she and her partners will make a range of content at a platform-agnostic, well-capitalised venture that sprung from the foundation stone of Featherstone's Sister Pictures. Watch this space.
David Lancaster - CEO; Stephanie Wilcox - Senior vice president of development and production, Rumble Films
Producer with taste in edgy material benefits from intimate knowledge of international landscape.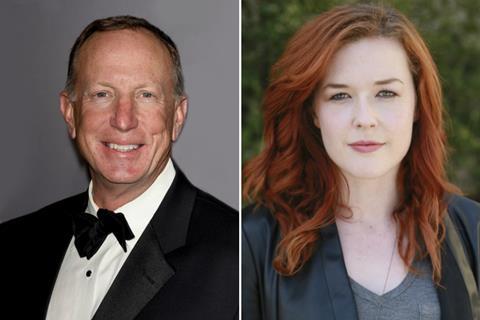 Producer David Lancaster launched Rumble Films in 2014 with Stephanie Wilcox and COO/ CFO Jon Shiffman out of a desire to continue taking big bets on the kind of content he had produced while co-president at Bold Films, such as Whiplash and Nightcrawler.
Together with former Bold director of development Wilcox, Lancaster has built an eye-catching slate at Rumble. The company attached Italian director Giuseppe Capotondi toThe Burnt Orange Heresy, the Venice closing night gala about an art heist, which shot in Italy (Wilcox served as executive producer). HanWay Films handled international sales, while UTA and CAA sold US and select territories to Sony Pictures Classics.
Lancaster and Wilcox have also produced thriller The Other Lamb, which premiered at Toronto and sold to IFC Midnight for North America. Rumble split the equity with the UK's Rooks Nest, received investment from Screen Ireland and Zentropa, and accessed Ireland's Section 481 tax credit through Dublin-based co-producer Subotica. The film posted in Belgium and benefited from the tax shelter, and TrustNordisk sold international rights. Its further credits includeEye In The Sky and Message From The King.
John Penotti - Co-CEO; Kilian Kerwin - Head of production, South Asia and Latin America, SK Global
Working on Crazy Rich Asians 2 and Indian and Spanish-language projects.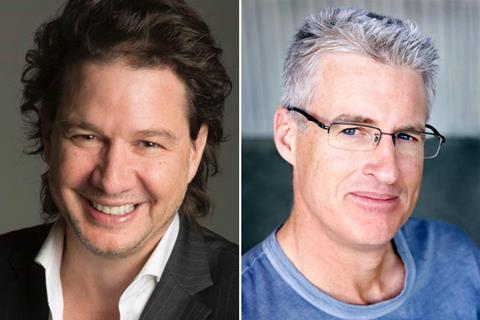 There is far more to SK Global thanCrazy Rich Asians. Created from a marriage in 2017 between international-leaning Ivanhoe Pictures and Hollywood-skewing Sidney Kimmel Entertainment, it is fast becoming one of the most active US participants in the global local-language economy.
The $239m worldwide hit came about after Ivanhoe acquired rights to Kevin Kwan's book trilogy, financed development, and developed and produced the feature alongside Nina Jacobson and Brad Simpson's Color Force. Together they shopped it to Warner Bros, who co-financed the film with SK Global. The parties are reprising their roles on the sequel.
"We make our films with an eye on a primary commercial market to project initial revenues," says John Penotti, who serves as co-CEO alongside Charlie Corwin, and works closely with globe-trotting Kilian Kerwin. "This includes having a cohesive marketing and distribution plan in place from the outset."
Gravitas Ventures released Toronto premiere The Sky Is Pink in October which SK Global produced and co-financed with India's RSVP Movies and Roy Kapur Films. In post are Hindi-language horror film Betaal at Netflix, which Ivanhoe developed with Blumhouse Television, and Spanish-language The Box (La Caja) by Venice Golden Lion winner Lorenzo Vigas, which Ivanhoe produced with Mexico City-based Lucia Films.
"We look for opportunities to take our projects beyond the primary market, using technologies that assist in globalising our audiences," adds Penotti. "There is no reason why The Box will not find a significant audience beyond its primary focus in Spanish-speaking markets."
Crystal Bourbeau - Head of acquisitions and international, Solstice Studios
Ability to identify commercial fare that international buyers crave.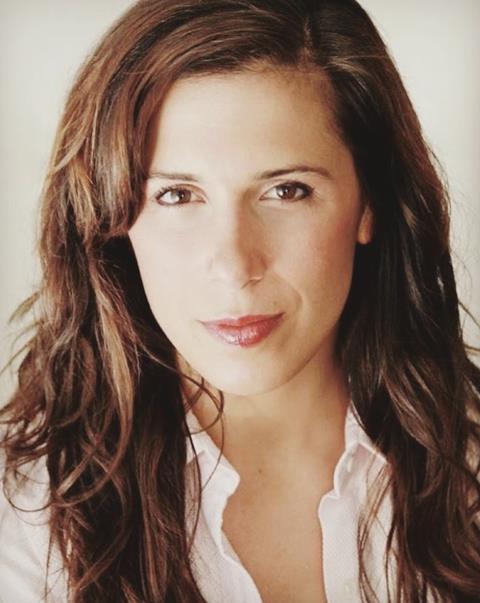 Crystal Bourbeau made a splash with Cannes pre-sales on Russell Crowe's road rage thriller Unhinged, and now all eyes are on the sales veteran to see what else Solstice Studios can bring to buyers hungry for quality commercial fare.
"We read the script for Unhinged on a Friday, sent out the offer on Monday and we were papering the deal the next day," Bourbeau says. Buyers responded and the project pre-sold for most of the world. Now in post, Solstice will distribute the film in the US in August 2020.
In addition to acquisitions, the focus is also on producing and financing a handful of features each year in the $30m-$80m budget range. "There's a need for mid-range wide-release movies, and we're finding more and more we need to go 'homegrown' and build from within," notes Bourbeau.
The buyers will be hoping she can sniff out more quality. Bourbeau is not short on experience: in 10 years at Lionsgate International working with Patrick Wachsberger, the executive established and managed international output deals, and licensed territories on the John Wick, Hunger Games and Saw franchises, The Twilight Saga: Breaking Dawn - Part 2, La La Land and Now You See Me, among others.
Greg Silverman - Founder and CEO, Stampede

Former studio insider focusing on 'local for the world' content.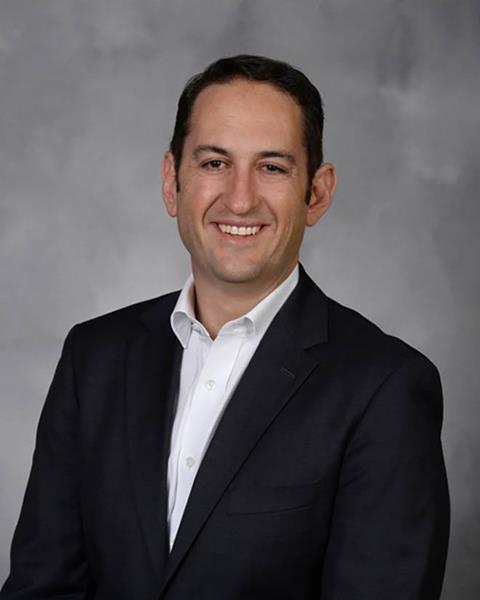 Former Warner Bros Pictures president Greg Silverman developed an affinity for local-language content that also appeals broadly while working at the studio with renowned international executive Richard Fox.
Silverman says he is keen to instil a similar ethos at his new production and finance venture.
"There is so much talent in storytelling all over the world," he explains. "We see it as less of a push of US-based entertainment going out to the world, and more of what we call 'local for the world' — content is made somewhere and transfers all over the world."
Stampede has more than 30 projects in development or in active negotiations, including Sunburnt Country, which it is developing in partnership with Vertigo Entertainment. Through a first-look deal with Chinese videogame developer Snail, Stampede is adapting the action title Ark: Survival Evolved. Silverman and his team also work with screenwriting fellowship In Dreams, which connects unsigned Australian writers to Hollywood.
At Warner Bros, Silverman worked on The Meg starring Jason Statham and Li Bingbing, in which Chinese characters speak Mandarin when alone, an example of authentic "situational language" that he wants to incorporate in his projects. On the US front, comedy drama Pink SkiesAhead has wrapped, while slavery story Alice, which Stampede is producing and co-financing, will shoot in Louisiana next year. Stampede is also producing and co-financing crime drama North Hollywood with AGC Studios.
Rena Ronson - Co-head; Jim Meenaghan - Co-head, UTA Independent Film Group
Sales and production expertise helps assemble prestige international packages.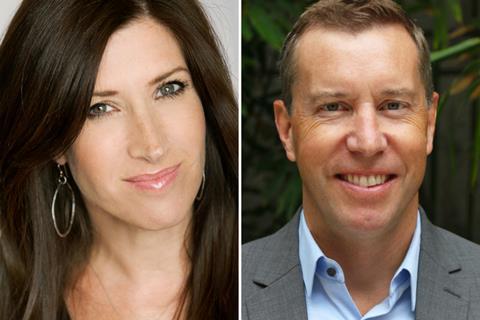 UTA Independent Film Group is behind some of the most prestigious packages and sales at international festivals and markets. After running the division for a year with Rich Klubeck, Rena Ronson led it alone from 2010 until June 2018, when UTA head of business affairs Jim Meenaghan was named co-head.
International sales and production expert Ronson has packaged, sold and arranged financing onThe Farewell and The Report, as well as Call Me By Your Name,Lady Bird, Wadjda andI, Tonya, among others.
When the agency won feature rights to Emma Donoghue's book Room through its media rights department, Ronson brought on Ireland's Element Pictures and the UK's Film4. Donoghue's Irish-Canadian lineage enabled the project to be set up as a UK-Ireland-Canada co-production and benefit from incentives in the territories.
The sales arena, Ronson notes, has "become a lot more complex. It's a creative business and it requires a level of awareness of the entertainment business on a global basis."
Meenaghan was recently involved in the US deal with Sony Pictures Classics on Venice closer The Burnt Orange Heresy. "It's an English-language [production] directed by our Italian client Giuseppe Capotondi and starring clients Claes Bang and Elizabeth Debicki, alongside Donald Sutherland and Mick Jagger," he explains.
Amy Beecroft - Agent; Ross Putman - Agent, Verve Ventures
Nimble enterprise is well-connected to global producers and buyers.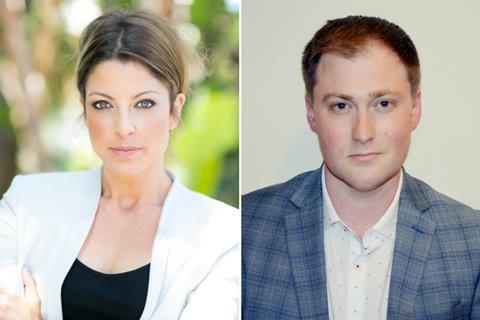 Amy Beecroft worked at FilmNation and HBO before she joined Verve five years ago to launch its financing and global sales division Verve Ventures. Ross Putman joined the team earlier this year after working as a producer on films including romantic comedy Plus One, which he produced with Ben Stiller's Red Hour Films, and Sundance's best of NEXT audience award-winner,First Girl I Loved.
With its expertise in building projects, Verve Ventures helped to source Australian tax credits on Hotel Mumbai, worked with the equity, liaised with Arclight Films on pre-sales, and sold US rights to Bleecker Street. Beecroft found most of the financing on Plus One and negotiated sales to RLJE Films for North America and to Turner Latin America, while Radiant Films International sold the rest of the world.
Among other upcoming projects, the division is also closely involved with Plan A, a thriller from Israel's Yoav and Doron Paz (whose credits include Jeruzalem) about a plot by Jewish Holocaust survivors to kill Nazis. The Germany-Ukraine co-production from Telepool and sales agent Global Screen is shooting in Ukraine and Verve brought in equity from New York-based Phiphen Pictures.
Jonathan Deckter - President and COO; Nicolas Chartier - CEO Voltage Pictures

Indie hits I Feel Pretty and After demonstrate veterans' keen awareness of market opportunities.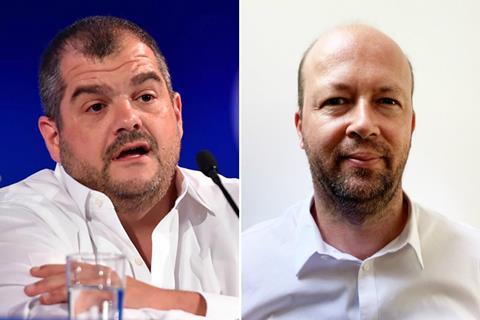 Renowned for handling international sales on features such as Kathryn Bigelow's Oscar winner The Hurt Locker,Colossal and Dallas Buyers Club, Voltage Pictures has earned a reputation as a cutting-edge company. As it continues to expand aggressively into producing and financing, the company complements its varied functions by championing a broad array of genres.
It boarded the comedyI Feel Pretty at script stage and produced and financed the project after Nicolas Chartier noted the fading appeal of "guy-with-a-gun movies". Voltage brought on Amy Schumer, who had just broken out in Trainwreck, and escrowed her fee. I Feel Pretty pre-sold at Cannes in 2017 including a deal with STX for US and UK rights. Last year it earned an impressive $99m worldwide, including a $46m international gross.
After — adapted from Anna Todd's serialised teen romance that started life on the Wattpad platform — has grossed some $60m, doing particularly well in European territories to become one of the biggest independent global hits of 2019. Voltage put up a minimum guarantee for international rights — also at script stage — and effectively financed the project through regular partner APFO, which acted as a bank. APFO snapped up sequel After We Collided, and production wrapped in September.
Voltage's 2019 sales credits include Sundance selection Extremely Wicked, Shockingly Evil And Vile starring Zac Efron, and Ava starring Jessica Chastain.
Nate Bolotin - Co-founder; Nick Spicer - Co-founder; Aram Tertzakian - Co-founder, XYZ Films
Key focus is building international projects.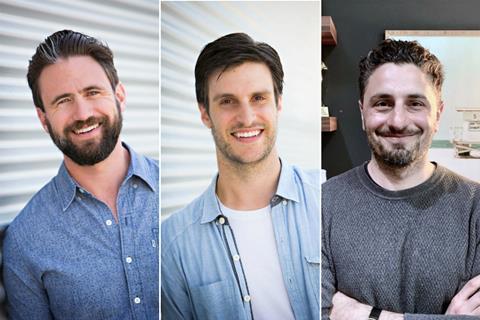 International collaboration is the lifeblood of XYZ Films, a prolific outfit now in its second decade. The company has not looked back since it broke out in 2011 with Indonesian martial-arts phenomenon The Raid.
Co-founders and genre lovers Nate Bolotin, Nick Spicer and Aram Tertzakian have production and sales expertise and excel at discovering new talent. Nowhere was this more evident than on The Raid from the UK-born, Indonesia-based Gareth Evans who directed it. XYZ Films cut three scenes and set off for Cannes 2011, where the film sold widely and landed a US deal with Sony Pictures Classics.
"We've always been globally minded and filmmaker-driven," say the company principals, whose sales and packaging credits include Toronto hit The Platform to Netflix, Arctic and upcoming sci-fi Stowaway. "Learning local production and funding methods led to our focus on international co-productions, which are often English- or mixed-language with Hollywood-level quality on the screen."
XYZ Films packaged the Nicolas Cage action fantasy and Sundance 2018 premiere Mandy and approached Brussels-based Umedia to access Belgian federal funds. It produced Cannes Critics' Week selection Vivarium with Fantastic Films in Ireland, Frakas in Belgium and Ping Pong in Denmark. The Section 481 Irish tax credit was secured, and further backing came from Screen Ireland, Eurimages, the Danish Film Institute and Wallimage.
XYZ also champions new voices through its management business, where clients include the UK's John McPhail (Anna And The Apocalypse), Spain's Galder Gaztelu-Urrutia (The Platform), Laos's Mattie Do (The Long Walk) and Russia's Egor Abramenko (short The Passenger).