As part of our International Insiders series, Screen International profiles the key US-based executives working in the banking and legal sectors.
Bankers
Deborah Acoca - Senior vice president, relationship manager, East West Bank
International receivables expert now brokering top market titles.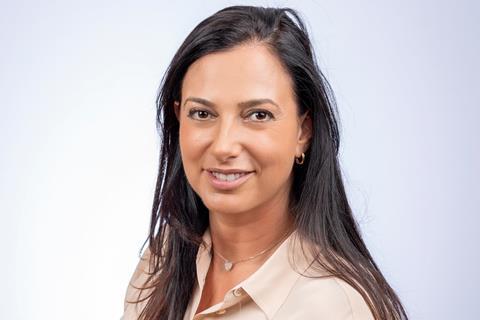 A well-known banker among the independent community specialising in corporate, film and TV work, Deborah Acoca has been involved on Malignant from James Wan's Atomic Monster, financed via China's Starlight Media and Midas Innovation, and hot market titles such as Gerard Butler thriller Greenland, which Anton financed, Thunder Road produced and STX sells internationally.
East West leveraged its connections and expertise to advise on the financing structure of Australia-China co-production and conspiracy thriller The Whistleblower from Perfect Village, Edko Films and Beijing Carving Films, backed by federal and regional Australian funding, and was involved in the Bona acquisition of Chinese rights to Roland Emmerich's Midway.
Prior to East West, Acoca founded international distribution receivables specialist DKA Consulting USA, and before that was a member of the entertainment finance department at French bank Natixis. Despite the shifting landscape, she remains upbeat about theatrical. "There is still a place for independent films in the international market, for the right project, and for companies that have a global outlook and an original strategy."
Adrian Ward - Senior director, market executive in entertainment banking, Banc Of California
Facilitates the financing of multiple international productions.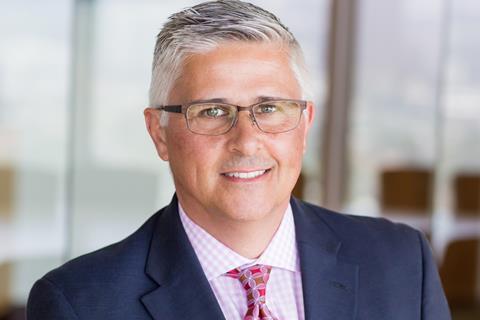 Throughout his career, Adrian Ward has been involved in the financing of more than 600 features. Since joining Banc of California in April 2018, he has facilitated productions with international partners such as the upcoming Peru-Netherlands animation Ainbo, on which he provided gap funding, and loaned against pre-sales by Cinema Management Group.
For Second World War drama Mission Of Honor starring Iwan Rheon, Ward worked with UK sales agent Kaleidoscope Film Distribution on pre-sales, arranged gap funding and cash-flowed the UK tax credit.
Ward cut his teeth at entertainment lender The Lewis Horwitz Organization and worked across some of the first bank-financed film production loans. After a stint in Europe, he returned to the US and set up the entertainment division at National Bank of California, arranging financing on Australian hitsRed Dog and The Reef, and UK production The Tempest. From 2013 he ran the division at Pacific Mercantile Bank and transacted on more than $200m in production financing.
Tony Beaudoin - Managing director, MUFG Union Bank
Huge experience in lending on productions part-financed through international tax credits.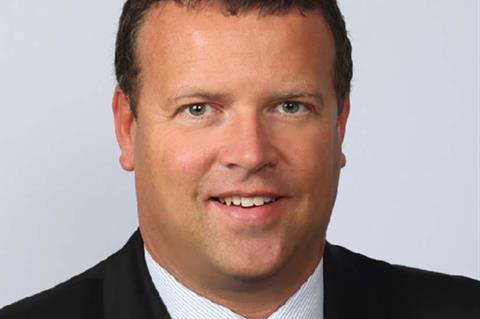 Tony Beaudoin has arranged financing on some of the most high-profile independent films of recent years. He started out in business affairs in production and distribution on the Universal Studios lot before joining the entertainment finance group at Natixis.
At MUFG Union Bank, Beaudoin arranged the financing as lead lender on the Hunger Games franchise, and he also arranged Quentin Tarantino's Django Unchained and The Hateful Eight.
More recently, MUFG Union Bank served as the lead lender on the all-female action thriller 355, which benefited from UK and French financial incentives and is currently in post-production. MUFG also worked on Phantom Thread, which shot in the UK, and Lion, which shot in Australia and India and utilised Australian tax credits.
Prior to MUFG, Beaudoin opened the Los Angeles office of Bank of Ireland as senior vice president and manager overseeing the US film finance team, before a stint as CFO at film and TV company Tower Hill Entertainment.
Legal experts
Tom Ara - Partner, co-chair, entertainment transactions practice, entertainment finance practice, DLA Piper
Represented Disney and CJ Entertainment in significant deals.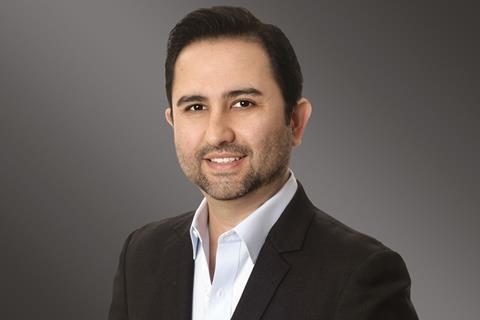 The past 12 months have seen Tom Ara involved in one of the biggest deals in film history. Having only joined in autumn 2018, the co-chair of DLA Piper's Los Angeles-based entertainment practice represented Disney in connection with a key part of its $71.3bn acquisition of 21st Century Fox and its television business.
He has also repped South Korea's CJ Entertainment in media joint ventures; DMG Entertainment's acquisition of Valiant, the largest global independent comic-book company; and children's educational media brand StoryBots in its acquisition by Netflix.
Other work has seen Ara rep Cirque du Soleil founder Guy Laliberté's Reflector Entertainment in the launch of its multi-platform, multi-media property Unknown 9. He also worked with international film producer and financier Andrea Iervolino for the launch of his social media platform TaTaTu, and helped take Iervolino's film company public on the London Stock Exchange Group's AIM Italia.
Ara has represented entertainment banks on film and television financings and corporate facilities for major entertainment companies, including City National Bank on the financing of season two of The CW TV series The Outpost and Royal Bank of Canada on a corporate credit facility for Reel One Entertainment/Premiere Bobine. Also of note is Ara's work with Dave Broome and his company 25/7 Productions in connection with the financing and production of a hip-hop musical feature inspired by Romeo And Juliet. It is headed for Netflix and produced by Will Smith and Queen Latifah.
Marc Simon - Partner and vice chairman, entertainment and sports law practice, Fox Rothschild
Negotiated all aspects of the deal between Sweden's B-Reel and A24 to make Midsommar.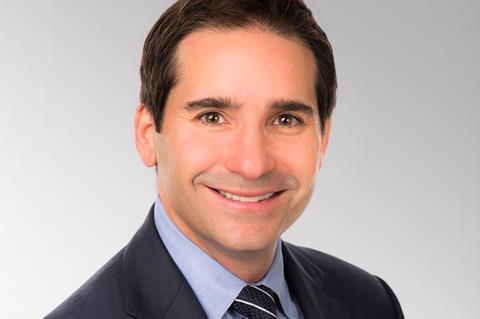 New York-based entertainment attorney Marc Simon is well versed in structuring studio and independent films over the years and is a firm believer in the value of a globally minded approach.
Simon worked on the overall deal on the upcoming Crimean War drama Seacole starring Gugu Mbatha-Raw and Sam Worthington on behalf of the UK's Racing Green Pictures and US company Epic Match Media. Production in Romania is ongoing on one of the first features to take advantage of the country's new cash rebate of up to 45%.
The entertainment attorney represents Swedish producer B-Reel in its overseas expansion (it has an outpost in Los Angeles), and negotiated all aspects of its deal with A24 to produce, finance and distribute Ari Aster's summer horror hit Midsommar.
Simon also negotiated the agreement for Alec Baldwin's US-based El Dorado Pictures to board as executive producer on Francisca Alegria's magic-realist family drama The Cow That Sang A Song About The Future, which Chile's Jirafa Films is producing. The Match Factory is handling international sales.
Among other projects, Simon advised lead producer Atit Shah and Create Entertainment on the France-Spain romance Remember Me, starring Robert Pattinson and produced by Spain's Kamel Films, Lazona Producciones and Tornado Films, and F Comme Film in France.
Elsa Ramo - Founding partner - and Tiffany Boyle - President of packaging and sales, Ramo Law
Veterans of hundreds of film deals who offer international sales expertise.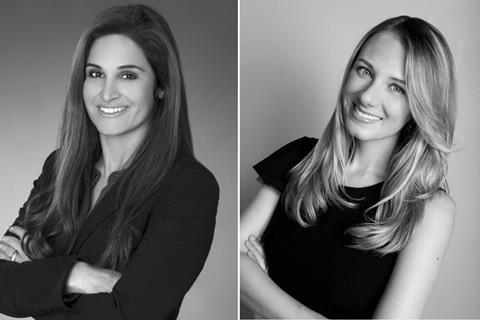 In addition to transactional legal work on hundreds of films, Ramo Law places an emphasis on its advisory services and a deep knowledge of the independent space that saw the company take the unusual step of bringing on packaging and sales expert Tiffany Boyle some years ago.
The firm helped arrange financing on 2018 Lithuanian historical drama Ashes In The Snow starring 2014 Screen International UK Star of Tomorrow Sophie Cookson, and led international sales on Toronto 2018 selection Freaks starring Emile Hirsch.
The add-on value for international clients is not just Ramo Law's ability to handle direct territory sales, but its function as a bridge between international filmmakers and the US industry. The firm has advised France's Backup Media and Memento Films, UK producers Upper Street and Indian genre financiers Kavya Films, among others.
"We are trying to empower our clients so they don't just understand the deals they're making, but they also understand who they're dealing with in the marketplace," says Elsa Ramo, the company's founding partner.
Boyle adds: "Today's marketplace is changing from Toronto to AFM with regard to financing and distribution models. We're at a fork in the road. Will international sales evolve, or will we move towards a globalised way of exploiting content?"