In the first report of its kind, Screen International profiles a cross-section of US-based industry heavyweights pulling the international levers for film and television.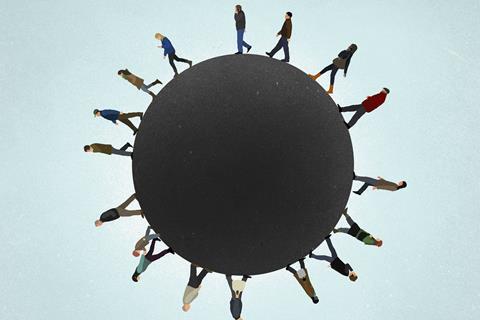 When Screen came up with the idea for this groundbreaking International Insiders showcase, we wanted to provide a platform to celebrate the extraordinary people whom we cover every day.
Below we bring together a vital selection of US-based entertainment companies and professionals whose expertise, passion, connections and resources are pivotal in helping the international community get content made and screened. To the international community: these are the US people you need to know.
Scroll down for full list
The list embodies Screen's unique place in the global industry, sharing intelligence and serving as a conduit between like-minded professionals with complementary skill sets separated by geography.
It is a subjective list, limited by space. There are many others doing great work who merit inclusion, and we hope to accommodate them in future editions.
As we compiled the list, it became apparent two mechanisms unfailingly require the commitment of US and international partners in order for most storytelling to take flight: the fickle independent pre-sale model, and the global production and distribution pipelines at the studios, which include streamers and larger independent hybrids.
However, as we dug deeper, it was fascinating to see how intricately companies become involved in a jigsaw of partnerships. US producers, financiers, distributors, bankers, lawyers and their hard-working global counterparts build projects and alliances, corral financing, share market intelligence and access soft money in order to reach broader audiences and share in success.
As the US entertainment and tech industries face competition, collaboration is key. Hollywood is looking outwards. Savvy theatrical-skewing businesses, streamers and those associated with them espouse a worldview to serve the global appetite for English and local-language content, through local and universal stories. That represents unprecedented opportunity for the international community.
For all the International Insider profiles, click on the links below.
Curated by Jeremy Kay. Additional profiles by John Hazelton, Liza Foreman and Michael Rosser.
This story first appeared in the print edition of Screen International. Click here to subscribe