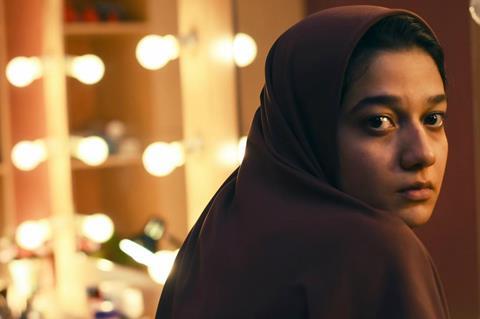 Iranian director Massoud Bakhshi will not be in Sundance due to the tensions between the US and Iran, but he is happy nonetheless that his second fiction feature is debuting at the festival in the World Cinema Dramatic Competition.
"I hope Sundance's curious and clever audience will understand the film and its many layers," he says of Yalda, A Night For Forgiveness. "Filmmaking for me is not only about telling a story, but also expressing and documenting a reality in which I'm living in flesh and my blood."
Bakhshi's drama unfolds within the framework of a TV show, as a victim's family decides whether to pardon or condemn the perpetrator, while it is broadcast to a live audience during the Iranian winter solstice festival of Yalda.
The film stars Sadaf Asgari – who made her big-screen debut in 2017's Disappearance – as Maryam, a young woman facing execution for the killing of her wealthy husband. Behnaz Jafari co-stars as the man's daughter by his first wife, who has been invited to the TV show to decide Maryam's fate. It soon becomes apparent the case is not clear-cut and a series of plot twists lead to a cliff-edge denouement.
Inspiration for the film came from the true stories of Iranian women facing execution on murder charges as well as Bakhshi's own experiences as a social outcast when his 2012 fiction debut A Respectable Family – which premiered in Directors' Fortnight at Cannes – was banned for its critical portrait of Iranian society.
That drama revolved around an academic who returns to Iran after two decades abroad and is confronted with his past when his estranged father dies during his visit and he is forced to wind up his corrupt affairs.
"They opened a juridical case against me as a traitor to the country. Many journalists insulted me in the press and even my friends didn't want to see or talk to me," recalls Bakhshi. "This story of a condemned person is also my personal story."
Inspiration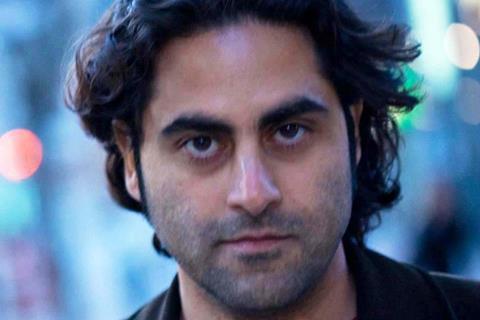 The director learned about the women who inspired the initial screenplay through a trio of documentaries about their separate cases.
"I was so touched that as soon as I finished A Respectable Family, I wrote the first version of the script," he says. "Then, I gathered all the related documents and talked to lawyers and advocates about these women, their backgrounds as well as Iranian law and its complexities regarding the murder cases. My personal case with my first film and the fact that I was blacklisted made me sympathise with these characters."
The banning of A Respectable Family made it difficult for Bakhshi to get the necessary permits from the Iranian authorities to make a second feature.
"I made this film with a lot of sacrifices and suffering. For four years, I struggled to get permission because my first feature film was banned," he says. "They didn't want me to make another movie. After several years and with the help of two independent producers, I succeeded in getting permission. But then I discovered that no financiers wanted to get involved with a blacklisted director."
With the support of French producers Jacques Bidou and Marianne Dumoulin at Paris-based JBA Productions, Bakhshi instead found development and production support in Europe and the US.
Bidou and Dumoulin oversaw a complex co-production involving another five partners comprising Germany's NiKo Film, Switzerland's Close Up Films, Lebanon's Shortcut Films, France's Tita B and Iran's Ali Mosaffa Production and as many backers.
Bakhshi credits the development support he received from Brittany-based screenwriting lab Le Groupe Ouest, the TorinoFilmLab, the Sundance Lab and Rome's Mia Market, where he pitched at Co-Production Market & Pitching Forum, as being key to getting the project off the ground.
Shooting in Iran
In spite of the obstacles, Bakhshi was determined to shoot the film back home in Iran.
"My producers suggested I shoot the film in Europe, but I insisted on filming it inside of Iran," he recalls. "I spent a year searching all over Iran for a real TV studio but because there is so much TV production, we couldn't find anything that was free.
"In the end, my brother Mahmoud, who is an artist and sculptor and is also the artistic director on the film, found an actual theatre south of Tehran, which has eight big stages and is basically the largest theatre complex in the Middle East."
Together with set designer Leila Naghdi Pari, his brother transformed the main stage into the film's TV studio setting.
Bakhshi drew on long-time collaborators and rising stars for the cast. Jafari previously played the role of the mother in A Respectable Family while Babak Karimi, who is also long-time collaborator of Jafar Panahi and has a supporting role in the film, is an old friend.
"Behnaz is a very courageous actress and artist who was in Jafar Panahi's last film (3 Faces)," says Bakhshi. "I know Babak Karimi from years ago, when he was a film editor and producer in Italy. He's also a very talented artist and a brilliant actor.
"[Lead actress] Sadaf Asgari was the discovery of the film. Of course, I saw her first movie, but it was her casting clip that convinced me. She is a very talented rising star."
As Yalda, A Night For Forgiveness hits the festival circuit, Bakhshi will remain in Iran where he is now developing three documentary projects and a further three fiction features.
He adds: "When you live in a country like mine where the future is very unclear, you have to work on several projects to survive."