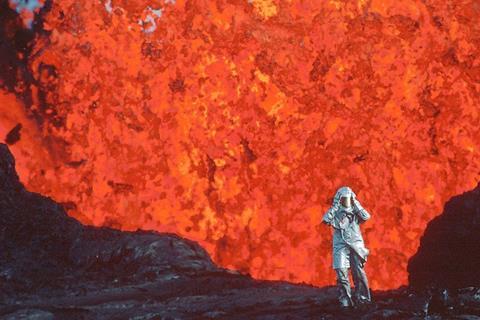 Distributors and sales agents have given a stark assessment of what some are describing as a "crisis" facing feature documentaries at the global theatrical box office.
Since the pandemic, a few docs have done decent business in cinemas. Sara Dosa's Sundance title Fire Of Love, for example, has been releaesd widely in cinemas around the world. grossing over $1m to date in North America for National Geographic Films and Neon. Some have done graet business: Brett Morgan's David Bowie title Moonage Daydream has grossed approximately $11.6m to date.
However, many others have under-performed. Exhibitors have become less willing to book documentaries or to give them the best screening slots. There is still a backlog of films from the pandemic period when cinemas were closed and cinemagoers who watch documentaries, and who tend to skew older, have not yet returned to theatres at pre-pandemic levels.
"We are nowhere near the level that we were in 2019," says Anne Vierhout, managing director of leading Amsterdam-based distributor Cinema Delicatessen."It's an unfortunate truth because there are lots of great documentaries. Almost every film at the moment is a struggle on several levels - to get them programmed in the theatres and to get enough visitors even to break even with the P&A costs."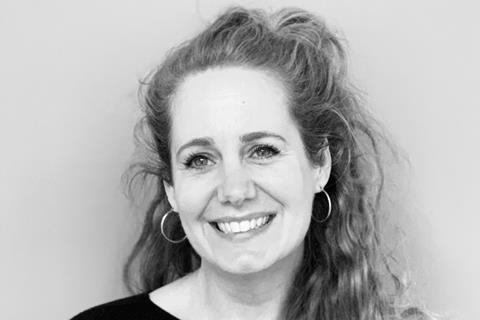 Cinema Delicatessen releases 12-14 feature documentaries theatrically each year. Its recent pick-ups include IDFA titles Dreaming Walls, directed by Amélie van Elmbt and Maya Duverdier, about New York's Chelsea Hotel, and Sergei Loznitsa's The Natural History Of Destruction.
"There is not a lack of quality films," Vierhout added. One big recent hit the company has had was nature film, The Silence Of The Tides, which attracted more than 40,000 admissions in the Netherlands.
She says cinemas are behaving more conservatively. "Before the pandemic, we just had better slots for our documentaries. For some reason, it is less and less good slots and less evening slots."
Vierhout's acquisition policy is changing in response to the new market conditions as she becomes more selective. "Films that did medium-well before I am not buying now," she says.
Salma Abdalla, CEO of Austrian documentary sales specialist Autlook, says even theatrical distributors are "playing it safe" while audiences are "not taking too much risk" certain docs are continuing to sell. Abdalla said her Patricia Highsmith film, Loving Highsmith, has gone to multiple territories. "It's easy to market and you know what you can expect."
Autlook has also widely sold Bianca Stigter's awards contender Three Minutes - A Lengthening,, including to Curzon for the UK and Ireland.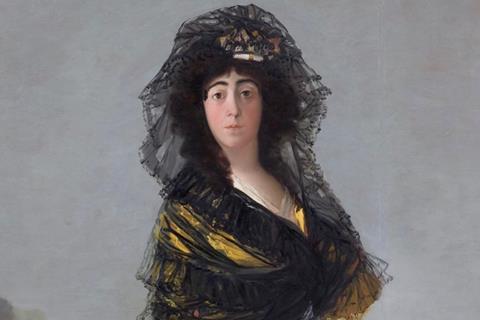 Anais Clanet of Paris-based seller Reservoir Docs said the "only media that buys at the moment are broadcasters…people still watch documentaries at home, they don't go to the cinemas any more". Distributors, she suggested, are unwilling to risk a decent p&a investment for releases which may only generate 5,000 admissions at best.
"Even the big names in the documentary industry are now more focused on being shown on premium VOD," Clanet said of the shift away from a theatrically-driven model. "It's the same everywhere. Distributors don't have the cashflow any more to release documentaries."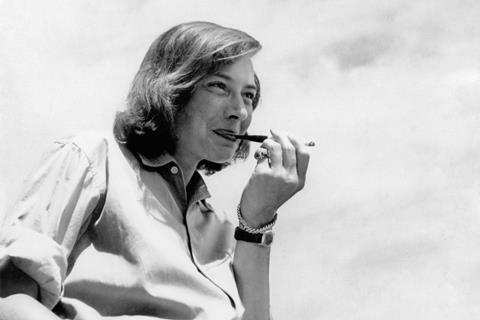 When the distributors do taken on a theatrical documentary, it tends to be "for a very low minimum guarantee amount," says Clanet.
The recent exceptions for Reservoir Docs are Goya, Carriere And The Ghost Of Bunuel, which screened in Cannes Classics earlier this year, which has posted over 50,000 admissions in France for Epicentre.
Veteran producer-distributor San Fu Maltha of Amsterdam-based distributor Periscoop Film says cinemas need to be convinced to book more documentaries.
"The only way you can still draw some attention is to have a special film, an auteur-driven film that is different from the others," he says.
He points to recent Periscoop pick-up Look What You Made Me Do, a film about femicide directed by Coco Schrijber which is receiving its world premiere in IDFA's Masters section.
Periscoop has also scooped to two further IDFA titles, Marusya Syroechkovskaya's How To Save A Dead Friend, sold by Lightdox, as well as Inna Sahakyan's animated documentary, Aurora's Sunrise, which is Armenia's international Oscar contender.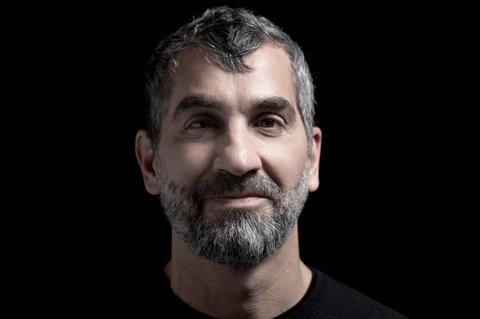 David Piperni, president of New York and Los Angeles-based Cargo Film & Releasing, says his company does not rely on theatrical releasing to generate profits. "We never embark on a theatrical release expecting to make any money," he reveals. "The reason we do it is for the exposure and for elevating the film in the market place. It is to generate the reviews. It is essentially a marketing cost."