UK actor Jamie Bell reveals why getting to the heart of a true-life Hollywood romance was the real joy of Film Stars Don't Die In Liverpool. Louise Tutt reports.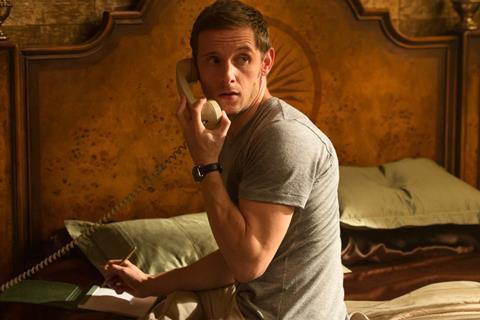 Jamie Bell had never heard of Gloria Grahame until he read Matt Greenhalgh's script for Film Stars Don't Die In Liverpool. "I knew absolutely nothing. Her name didn't ring a bell at all," he admits. "I almost couldn't really believe it was true. I thought it was a ridiculous idea for a film. I mean, film stars, Liverpool, what?"
In the movie, directed by Paul McGuigan, Bell plays Peter Turner, a young actor living in a London boarding house in the 1980s. He falls in love with the incredibly glamorous girl next door — an older actress and former Hollywood star of the 1940s and 1950s called Gloria Grahame (played by Annette Bening). Their love affair takes place in London, New York and Turner's hometown of Liverpool, where Grahame is warmly embraced by his close-knit and loving family.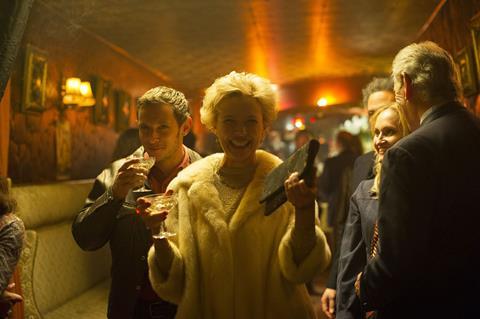 The events in the film are based on Turner's book of the same name about his real-life relationship with Grahame, and this made all the difference to Bell. "I read Peter's memoir and suddenly I was approached with the truth of it all, and it just sat differently inside me," says Bell of the connection he made to the character.
He also watched several of Grahame's films in preparation, including The Bad And The Beautiful, for which she won the Oscar for best supporting actress in 1953. But the actor deliberately held himself back from finding out too much about her. "I wanted to have this experience of not really knowing, and that not being important because it wasn't important to him," he says. "Peter didn't have IMDb or Google to look Gloria up on. I wanted to have that experience as well."
Bell did sit down with the real Turner a few times ahead of the beginning of production in London (Turner had known the film's producer Barbara Broccoli when he was with Grahame, and it was Broccoli who went on to buy the film rights to his book). "I quizzed him on bits and pieces from the book, from the screenplay," Bell explains. "I said, 'Look, is this right? Would you do this? Would you not do this? I want to push this scene further.' More than anything, what I really got from him, and what I understood very clearly, was that he just adored this woman, just absolutely adored her. I understood the depth of this, and that was the thing I really went with.
"If you met Peter, you'd think I'm nothing like him," Bell adds. "We're really dissimilar in affectations and all that kind of stuff. But I believe there is a spirit to him, which I hope to live up to. Not to imitate is the biggest thing. Because then it doesn't live within you and you're just pretending."
Sound advice
Now 31, Bell is himself a veteran of the film industry, having made more than 20 films since his exhilarating debut as the teenage ballet dancer in 2000's Billy Elliot. He has worked with major directors on tentpole films, including Peter Jackson's King Kong, Steven Spielberg's The Adventures Of Tintin and Clint Eastwood's Flags Of Our Fathers, as well as UK directors on smaller projects, including David Mackenzie's Hallam Foe and Kevin Macdonald's The Eagle. But Film Stars Don't Die In Liverpool is the first to turn the Fresnel lights on Bell as a dashing grown-up romantic lead. And it was to Bening that he turned for advice.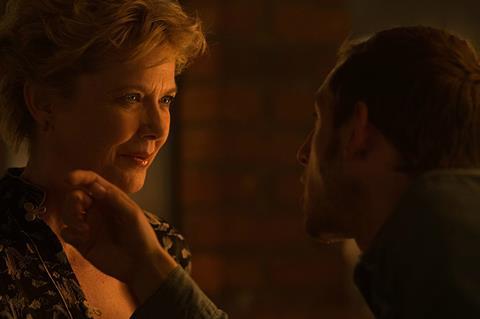 "We really felt each other out in rehearsal," Bell says. "I would be quizzing Paul all the time and pushing the script as hard as we could, saying 'I really don't like that,' or 'That's not good enough,' or whatever. [Bening] sent me a really lovely email saying, 'You have to keep asking these questions, and you have to keep getting the answers you want. Keep going.' From that point on, she was incredibly supportive and I always felt like she had my back.
"I was learning things from her all the time," he continues. "She would say things like, 'You don't want to do that because you're going to screw yourself on the coverage when they turn around.' I would be making notes of everything."
While Film Stars Don't Die In Liverpool has already earned him a British Independent Film Awards nomination, Bell is not resting on his laurels. As well as executive producing his friend Max Minghella's directorial debut Teen Spirit, the actor is now shooting Tim Sutton's fight thriller Donnybrook for BackUp Media in Cincinnati. But he laughs when asked if he has had a conversation, light-hearted or otherwise, with his Film Stars producer about perhaps playing James Bond one day. "I've never had a single conversation about it," he smiles.
Awards history, Jamie Bell
Bafta Film Award nominations
Best Actor, 2001: Billy Elliot (winner)