Some of Israel's leading filmmakers are showcasing anticipated new projects at Pitch Point (July 27-28), one of the festival's key industry events.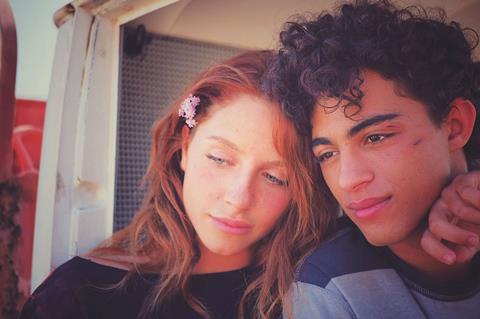 Cannes regular Shira Geffen, Locarno Special Jury Prize-winner Avishai Sivan and director Michal Vinik, whose coming-of-age lesbian love story Blush was a hit on the international festival circuit in 2016, are among the filmmakers unveiling feature projects at the 13th edition of Jerusalem Film Festival's Pitch Point industry event (July 27-28).
Pitch Point is an annual co-financing meeting aimed at connecting Israeli filmmakers with specific international partners, and is at the heart of Jerusalem's Industry Days programme aimed at cinema professionals. It sits alongside the second edition of the Think Fest conference, which is designed to foster debate on the future of film festivals in the digital age.
Numerous high-profile Israeli features have been unveiled at Pitch Point over its past 12 editions, either at the production or rough-cut stage, including this year's festival opener The Unorthodox — which was presented at the meeting in 2015 — as well as a number of films in Feature Competition including The Dive, Red Cow, Here And Now and Echo.
"We have concentrated the industry programme in the first weekend of the festival so we can combine all the people who are here for the different events," says new industry head Anna Kardaszewska. "The idea is that the festival programmers who are here for Think Fest can then check out the Pitch Point rough-cut screenings the following day."
Industry guests due to attend Jerusalem this year include French sales veteran Carole Baraton of Paris-based company Charades, Italian producer Carlo Cresto-Dina, Los Angeles entertainment lawyer Craig Emanuel of Paul Hastings, German sales agent Gabor Greiner of Films Boutique and Michael Weber, executive director of sales powerhouse The Match Factory.
Film festival professionals in attendance will include Karlovy Vary programme co-ordinator Anna Purkrabkova, Cannes Critics' Week artistic director Charles Tesson and Marge Liiske, head of industry at Tallinn Black Nights Film Festival.
Pitch Point line-up
Ten features in development and production will be unveiled on Friday July 27, while a further six rough-cut projects will screen in an industry-only event the following day.
Shira Geffen, whose credits include her Cannes Camera d'Or winner Jellyfish and second feature Self Made, will unveil her long-awaited third film, A Responsible Adult. Set against the backdrop of a school trip to the legendary Masada plateau, it is a coming-of-age tale in which the 13-year-old protagonist learns to take responsibility for her life as she navigates the ups and downs of her parents' deteriorating marriage. Elad Gavish, whose credits include hit comedy The Last Band In Lebanon, is producing under his Marker Films banner.
Avishai Sivan, who swept the awards at JFF in 2015 with Tikkun, will present Lot's Wife, a horror fantasy about a Haredi couple who give birth to a child with two heads, called Lot and Noah, one wicked, the other good-natured. When the virtuous Noah dies, his head is detached from their shared body, but Lot misses his sibling and vows to overcome his evil nature.
Michal Vinik, whose debut feature Blush drew comparisons with Abdellatif Kechiche's Blue Is The Warmest Colour, will be looking for partners on her second feature You Are My Everything about a mother who embarks on a desperate plan to thwart her 18-year-old son's ambition to join an elite Israeli combat unit. Green Productions, which produced festival hit Scaffolding, is developing the project.
Tawfik Abu Wael, who won the top Pitch Point prize last year with his Tel Aviv-set thriller Wise Hassan, is back for the second year running with romantic drama Children Of The Railway, about a mixed marriage between an Israeli man and a Palestinian widow, which has won the backing of the major Israeli production company United Channels Movies (UCM).
First features in the line-up include Eti Tsicko's As If You Were Never Here about a female Israeli defence lawyer who travels to Georgia to research the background of a woman on trial for drowning a baby who was in her care.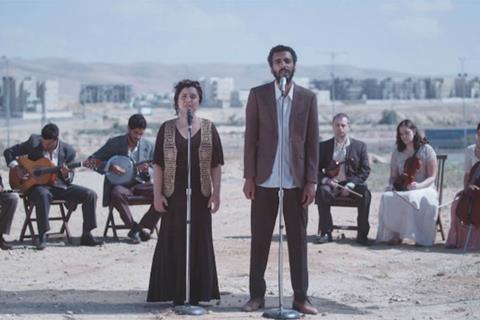 Other directors participating with their feature debuts include Kaid AbuLatif and Yousef Abo Madegem with their film Eed, a family drama set within Israel's Bedouin community about a sexually abused young man with aspirations of becoming a theatre director. He must flight for his freedom when his family sets him up for an arranged marriage. Eed will be shot against the backdrop of Rahat, a Bedouin city in the Negev desert that has never been captured on the big screen. Shlomi Elkabetz, whose recent credits include Maysaloun Hamoud's In Between, is producing alongside Elad Peleg and Haggai Arad of southern Israeli company Daroma Productions.
The other projects in the selection include Asaf Saban's drama The Delegation about a group of Israeli teenagers on a school trip to the sites of Second World War concentration camps in Poland; Idan Haguel's second feature Earthquake about a schoolteacher staring into the "abyss" of retirement; Moshe Rosenthal's dark comedy Karaoke, about a couple who become obsessed with a former Miami-based model agent who moves into their building; and Adam Kalderon's coming of age tale The Swimmer, set against the backdrop of the competitive swimming scene.
Rough-cut screenings
The works-in-progress selection includes a number of productions with strong festival potential. Rising Israeli filmmaker Oren Gerner will preview his debut feature Africa about a retired engineer who retreats into himself after he is not invited to a local village meeting, in a sign he is being superseded by younger members of the community. In his solitude, he recalls a trip to Africa with his wife Maya. Gerner previously toured Sundance and San Sebastian with his student film Greenland and was at Cannes this year with his France-set short Gabriel about a teenager who breaks away from the search for a lost classmate in a forest, which was produced by Paris-based Why Not Productions.
Evgeny Ruman's Golden Voices is about a pair of veteran Soviet dubbing artists struggling to make a life in Israel. It is loosely inspired by the experiences of Ruman's own family when they emigrated from Belarus to Israel in the 1990s.
The event will also showcase Chained, the second feature in Yaron Shani's The Love Trilogy, a ground-breaking project that blurs the lines between fiction and documentary, in which mostly non-professional actors were asked to inhabit the lives of their fictional characters over a year-long shooting period. Chained revolves around a police officer with a complicated home life that is put on hold after two boys — suspected of dealing drugs at a local school — accuse him of sexual assault. The first feature in the trilogy, Stripped — which is being sold internationally by Celluloid Dreams — is set to premiere in Venice's Horizons section.
Further projects generating buzz in the works-in-progress line-up include Keren Yedaya's long-awaited Red Fields, which is a big-screen version of the cult 1980s anti-war rock opera Mami; Maor Zaguri's small-town coming-of-age tale Virginity (Betulim); and Dani Rosenberg's comedy drama The Gospel According To My Father, about a filmmaker coming to terms with his father's terminal illness through his camera.
Building anticipation
With Jerusalem uncoupling this year from the Sam Spiegel International Film Lab — which traditionally held its final pitching event during the festival — as a result of JFF's later dates, there could have been slimmer pickings for the sales agents and producers in town on the hunt for new projects. But Kardaszewska has managed to pull together one of the strongest Pitch Point line-ups to date, working closely with the event's key partners — Israel Film Fund, the Jerusalem Film & Television Fund and Rabinovich Foundation for the Arts — to identify upcoming projects of interest.
"We started quite early this year," Kardaszewska explains of the process. "We know from past experience that it takes time to get the projects. All the production companies in Israel are aware of Pitch Point, but they're not always eager to submit."
Kardaszewska, who also works as a programmer with the Polish Institute in Tel Aviv as well as the Docaviv International Documentary Film Festival, adds: "They're sometimes a bit scared of taking part for fear that their projects aren't advanced enough.
"I spent two months talking to every producer in the country about how Pitch Point could be a good thing for their projects as well as liaising with the funds to find out what had got funding and could be at a good place for an event like this."
The festival has also added film marketing expert Claudia Landsberger, who has previously moderated the Pitch Point sessions, along with filmmaker and screenwriter Suha Arraf to the selection committee alongside the festival's artistic director Elad Samorzik.
There is also a new $23,200 (€20,000) prize that is sponsored by luxury jewellery brand Goralska. It joins the existing Wouter Barendrecht-Lia Van Leer Award of $4,600 (€4,000) and two post-production support grants, the DB & OPUS Award worth $15,000 (ils55,000) and the Cinelab Award, which is worth $17,400 (€15,000).