40 international delegates set to attend this year.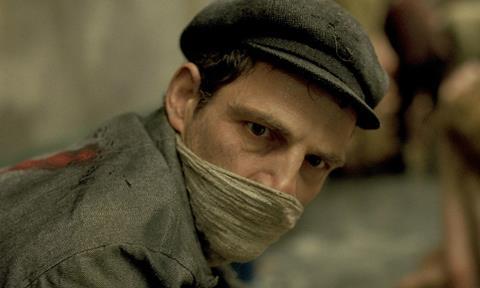 Presenting the latest round of projects from its seven-month development programme, Sam Spiegel International Film Lab is holding its sixth pitching event on the fringes of Jerusalem Film Festival, beginning on Friday (July 14).
Some 40 international buyers, sellers and producers will join an international jury presided over by Hengameh Panahi, founder and CEO of Celluloid Dreams, for two days of pitches and one-on-one mentoring sessions. Prizes worth $70,000, sponsored by the Beracha Foundation, will be handed out on the final day.
What the lab's namesake, legendary producer Sam Spiegel, would have thought of the initiative, we will never know.
Chances are the producer of classics such as The African Queen and Lawrence Of Arabia — who passed away in 1985 — would have been struck by the variety of the selection, in terms of subject matter, genre and origin.
"They're all very different and more than half of them are directed by women this year," comments Renen Schorr, director of Jerusalem's Sam Spiegel Film & Television School, who spearheaded the creation of the event in 2011 and now oversees it with associate director Ifat Tubi.
"We're looking for character-driven stories rather than special-effects or cast-driven works, whether they're autobiographical, inspired by social issues or trying to make a political statement — we're open to everything," he explains. "It's important to stress we're also not just about arthouse projects, and strive for a mix. We love comedies. We try to include at least one in each selection."
International projects
This year's joker in the pack is Norwegian director Gunhild Enger's dark comedy Bulevardi Bill Clinton, about a group of seemingly liberal Norwegian friends whose hidden prejudices and rivalries are laid bare on a tour of Kosovo and Albania.
Philippine-based Malaysian filmmaker Bradley Liew will present his morality drama Motel Acacia, about a young man who inherits a brothel with a government-backed mandate to lure and then exterminate illegal immigrants.
Georgian director Dea Kulumbegashvili will present her debut feature Naked Sky, a personal redemption about a disillusioned writer who returns to his village to reconcile with his dying father. Kulumbegashvili also developed the project at the Cannes Cinéfondation Résidence in Paris, having premiered her debut short Invisible Spaces at the festival in 2014. Her second short, Lethe, premiered in Directors' Fortnight in 2016.
Other international projects include Dutch director Ricky Rijneke's The Hunter's Son, which revolves around an isolated teenager living in a remote borderland area with his violent father. It is Rijneke's second feature, after her well-travelled debut Silent Ones. France's Myriam Gharbi will present her energetic drama Pirates, about a young woman who falls in with a group of anarchic squatters on being released from prison.
Israeli projects
The selection is traditionally split roughly 50/50 between international and local Israeli projects. This year's Israeli participants include Maya Dreifuss' thriller Highway 65, about a small-town female police officer investigating the disappearance of a local woman. Pini Tavger will unveil culture-clash drama Pinhas, about a young Russian immigrant growing up in a poor neighbourhood inhabited by both religious and secular families.
Other Israeli projects include Hadar Morag's Talitha Kumi, an intense study of guilt and revenge revolving around the sadomasochistic relationship between an elderly man and his female carer.
Noam Kaplan will present The Woman Who Assassinated The Minister Of Space And Tourism, which hinges on the interrogation by a female Israeli intelligence agent of the first Palestinian woman to assassinate an Israeli minister.
Ongoing legacy
Since its launch in 2011, the lab has welcomed more than 60 projects, many of which have gone on to do well on the festival circuit. "We achieved more in the first five years than we ever imagined," says Schorr. "More than 75% of the lab's films have been completed. We've had six films in Cannes, one Oscar, and the films are everywhere."
Early participants included Philippe Lacote's Run and Nadav Lapid's The Kindergarten Teacher, which both debuted in Cannes in 2014. It was Laszlo Nemes' 2012 participant Son Of Saul, however, that truly put the lab on the map when it scooped the foreign-language Oscar in 2016. Also in 2016, Boo Junfeng's Apprentice and Asaph Polonsky's One Week And A Day premiered respectively in Cannes Un Certain Regard and Critics' Week.
The lab's festival presence in 2017 has been assured by Mexican director Ernesto Contreras' I Dream In Another Language, which premiered at Sundance. Another dozen participant projects are at the post-production stage and expected to hit the festival circuit in the coming months.
Recent participant Alamork Marsha, who won the $50,000 top prize at the pitching event in 2014 with her upcoming Ethiopia-set feature Fig Tree, says she never felt under pressure to rush her screenplay to completion during the lab. Her mentor, respected script editor and producer Koby Gal-Raday (The Band's Visit), instead advised her to spend time developing the characters.
"From the very first meeting, Koby kept telling me I didn't have to leave the lab with a finished screenplay. The important thing, he said, was to leave with an understanding of my characters to the depths of the depths," she recalls. "After I completed the first round, my script went in so many different directions that even my producers Naomi [Levari] and Saar [Yogev] were frightened that I had quite literally lost the plot," she says. "But it was a very important process, opening up the worlds of my characters and getting to know them in depth, which helped me to write them and later on direct them."
Despite this open approach, participants are expected to keep to strict deadlines in terms of delivering rewrites with discussions during the lab. "At one point, they kicked me out because I was not keeping up with the schedule," says Marsha." I was really angry with myself and it marked a turning point for the script after I pulled my finger out and insisted on returning."
For Marsha, who hails from Israel's minority Ethiopian community, the prize in 2014 delivered a tremendous boost to her confidence as a director. "It was an important sign that people understood what I was trying to achieve, because most of my life I have felt misunderstood," she explains.
Cash crunch
In spite of praise and kudos both at home and internationally, the lab's future remains uncertain, says Schorr. The programme will lose the support of the Israel National Lottery Fund after this edition, under rules stipulating that the body cannot back any one initiative for more than five years, which will leave a hole in the budget.
"Everyone loves what we do but it's a constant struggle to find partners," says Schorr. "The departure of the lottery will be a headache for us but I am an optimistic guy. We will keep on with the lab next year, somehow, and continue our search for new and international partners."
Coming attractions
Melanie Goodfellow spotlights the latest selection of lab projects
Spiegel International Film Lab's star looks poised to continue shining brightly at home and on the international festival circuit in the coming months as eight former participant projects come to fruition.
Veronica Kedar's Family — which took the top prize in the second edition of the lab's pitching event in 2013 — will premiere in JFF's Israeli Feature Competition this year. Kedar directs and stars as the female protagonist who murders members of her dysfunctional family one by one and then heads off to her therapist to discuss what she has done.
A second project from the same 2012 intake, which was pitched in July 2013, Yehonatan Indursky's Before Memory is also hotly tipped for an early autumn festival splash.
The personal redemption tale, set and shot against the backdrop of the ultra-orthodox city of Brak Bnei, stars Moshe Folkenflick as a man who makes a living by taking a cut from the collections of beggars whom he drives to wealthy homes in search of deep-pocketed donors. When he is suddenly left in sole charge of his nine-year-old daughter, the two embark on a journey of self-discovery together.
The feature, which is sold internationally by Beta Cinema, is the latest collaboration between Talia Kleinhendler and Osnat Handelsman-Keren for Pie Films and Moshe Edery and Leon Edery of United King, following their local box-office hit The Women's Balcony.
International projects in post-production include Icelandic filmmaker Asa Hjorleifsdottir's coming-of-age drama The Swan, about a wayward girl who is sent to a remote farm for the summer where she finds herself caught up in a complex situation. According to producer Birgitta Björnsdóttir at Vintage Pictures, the film is about to complete its final sound mix. "We have had interest from festivals and are weighing our options," she notes.
Other international projects in the final stages of post-production include Chilean director Dominga Sotomayor's Too Late To Die Young, which is about three children living in an alternative community caught up in a devastating forest fire, and Romanian filmmaker Paul Negoescu's drama Never Let Go, about a maths teacher who tries to get his colourful love life under control when his girlfriend falls pregnant.
From Israel film-maker Keren Ben Rafael's Virgins — set against the backdrop of a down-at-heel beach town shaken-up by a fisherman's sighting of a mermaid — is in post-production and should be ready for an early 2017 festival splash. Paris-based Pyramide International is handling world sales.
Other recent Israeli participants Red Heifer, Echoes and Fig Tree will be previewing rough cuts in the Jerusalem Pitch Point event, which takes place as part of the festival's industry's programme on Monday (July 17). The films are also expected to hit the festival circuit in the coming months.