Italian-American film-maker Jonas Carpignano returns to Cannes with Critics' Week entry Mediterranea.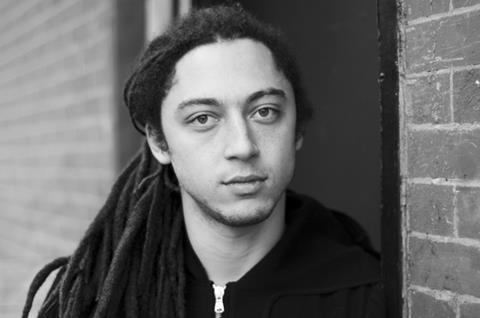 The Sundance Lab alumnus talks about his feature debut, and why he continues to thread the same characters and their immigration plights throughout each of his films. WME Global handles sales.
What gave you the idea for this film?
Both of my previous shorts — A Ciambra and A Chjàna — also dealt with immigration. I wanted to continue these characters' story, and more closely examine the relationship between immigrants and the Italian community.
How did you choose the cast?
All my films star the same group of non-actors who have endured some kind of immigration struggle. From the young, wheeling and dealing Albanian kid to the guys battling it out in the alleyways: these are the guys I see everyday at home.
The lead character Aviva is played by my roommate and best friend Koudous Seihon. When I went down to Southern Italy to cast one of my short films, I saw him in a protest with a megaphone in hand speaking French, English, Italian, Ghanaian — his presence was commanding.
What has made you so passionate about immigration?
Because of my own background – my mother is African American, and living in New York, and my dad is an Italian from Rome - I could approach the story of African immigrants in Italy with some personal connections.
What is your shooting style?
I live near Gioia Tauro and Rosarno, situated in the southwestern toe of Italy's boot. Many of the locals know me as "the director guy" (including the police), and they give me free reign to shoot on the streets with crew members from around Europe and America.
All the places we shot in were real places and with real people – like a collective production effort. For any particular scene, there would be crowds of people eager to get involved.
How did you technically approach the film?
I shot in Super 16, helping to give the film a gritty texture and wider format. And I try and use silence or wild sound when I can.
I was also very lucky Benh Zeitlin, the director of Beasts of the Southern Wild, helped compose the film (along with Dan Romer).
What are your upcoming projects?
I have two more feature films using the same narrative around Koudous Seihon's character Aviva – one pertaining to gypsies, and the other around the mafia's involvement in the region. They are surprisingly very friendly.