The Czech festival once again features a strong competition line-up.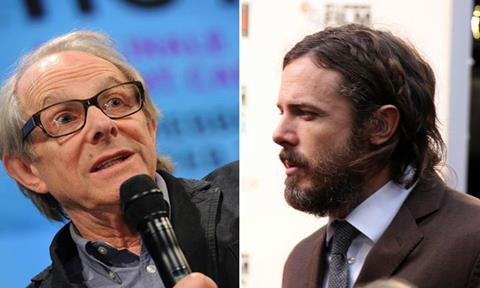 Founded in 1946 and situated in the picturesque Czech spa town (below), Karlovy Vary International Film Festival (KVIFF) is seen as one of the most prestigious events on the circuit, despite its awkward slot in the calendar between Cannes in May and Venice and Toronto in September.
"I don't believe in rivalry among festivals," says artistic director Karel Och. "KVIFF is focused on the original raison d'etre of such events — presenting a highly curated programme, inviting filmmakers and facilitating their dialogue with our audience, our most valuable asset."
This year's edition (June 30-July 8) reinforces KVIFF's reputation for strong competition line-ups and A-list guests. It has hosted Robert De Niro, Richard Gere and Mel Gibson in the past and this year honours Ken Loach, who will receive the Crystal Globe for outstanding contribution to world cinema, alongside his long-time screenwriter Paul Laverty.
Casey Affleck, fresh from winning an Oscar for his performance in Manchester By The Sea, will collect the president's award and the festival will also celebrate the work of Pretty Woman and Hunger Games composer James Newton Howard. His score for Fantastic Beasts And Where To Find Them will be performed live at an opening ceremony concert.
The competition features titles from Giorgi Ovashvili, the late Krzysztof Krauze (both previous winners) and Boris Khlebnikov. Och admits that his festival vies with Locarno and San Sebastian for the same titles, but views this year's competition line-up as strong. "It will satisfy those who are looking for new, exciting talents coming from the region," he says.
On the industry side, this year the Eurimages Lab Project returns for a second time. Eight films from Central and Eastern Europe, the Balkans, Turkey and the former Soviet Union will be selected, with the most promising project receiving a $56,000 (¤50,000) prize. The Docu Talents event also returns for the 13th year and features 12 projects from the region at production or post-production stage. They will be showcased by their directors and producers in eight-minute presentations.
Hot picks
Karlovy Vary's line-up includes a main competition, competing for the Crystal Globe, as well as strands for documentaries and East of the West.
Och says this year's 12-strong competition section includes "a rather high number of edgy, auteur films with a potential to speak to a larger audience". These include Boris Khlebnikov's Arrhythmia, Vaclav Kadrnka's Little Crusader and Giorgi Ovashvili's Georgian historical drama Khibula. Ovashvili returns after winning the KVIFF Crystal Globe for Corn Island in 2014.
Another anticipated competition title is Birds Are Singing In Kigali, about the consequences of the Rwandan genocide. It is the final film from Polish director Krzysztof Krauze and was completed by his co-director and wife Joanna Kos-Krauze after his death in 2014.
The East of the West strand will open with Ilgar Najaf's Azerbaijani drama Pomegranate Orchard and includes two films by female directors: Marina Stepanska's Ukraine-set love story Falling and Mariam Khatchvani's Dede.
The 11-strong documentary line-up includes a world premiere of Vit Klusak's The White World According To Daliborek, described as a "portrait of an ordinary Czech neo-Nazi", and Gustavo Salmeron's Lots Of Kids, A Monkey And A Castle, which chronicles the economic crisis in Spain.
Don't Miss
Besides collecting the president's award, Casey Affleck will also present a screening of A Ghost Story alongside writer/director David Lowery (Ain't Them Bodies Saints). Affleck stars with Rooney Mara in the supernatural love story, which premiered at this year's Sundance Film Festival. Moonlight distributor A24 has picked up US rights.
Where to network
The Industry Pool café, opposite Hotel Thermal and connected to the festival centre, is a getaway from the festival frenzy. Available to filmmakers and industry-accredited professionals, it has superb views of the city, an outdoor terrace and daily networking events. Also worth checking out are Bokovka, a pop-up winery with a cosy garden and great music, and late-night pop-up bar Public Interest.
One time only
The centenary of Czech artist/writer/director Jiri Brdecka will be celebrated this year with a screening of his 1964 classic Lemonade Joe. There is also a retrospective of Japanese director Kenji Mizoguchi's works, 10 of which will be shown. "Any chance to watch a film by Kenji Mizoguchi on the big screen is a feast for the eyes and the cinephile's soul," says Och.