Filmmaker Rosa von Praunheim, Germany's leading LGBT+ activist, reflects on his impact within the German film industry and the filmmakers he has helped to inspire.
There has rarely been a dull moment in the life of German filmmaker and activist Rosa von Praunheim, who will receive the first-ever lifetime achievement award bestowed by the Max Ophüls Prize Film Festival for his influence on young German filmmakers this January. The prestigious festival takes place annually in Germany's Saarbrücken to showcase local films and talent to a growing international audience.
"For my 70th birthday [in 2012], five filmmakers, who call themselves 'Rosa's Children', made a great film [the TV documentary Rosakinder]," he recalls. "It was my 'students', Chris Kraus, Tom Tykwer, Julia von Heinz, Axel Ranisch and Robert Thalheim. All of them are very successful in filmmaking."
Von Praunheim became a cult figure in the early 1970s with the release of It Is Not The Homosexual Who Is Perverse, But The Society In Which He Lives. Conversations ignited by the film led to the founding of some of the first gay-rights groups in Germany. He went on to make more than 80 documentary and fiction feature films, many focusing on LGBT+ issues. These included The Bolsters (Die Bettwurst) in 1971, a parody of a bourgeois marriage, and Tally Brown, New York in 1979, a documentary about the singer and actress of the title.
His Berlin features include Our Corpses Are Still Alive (1981), Red Love (1982) and City Of Lost Souls (1983).
Von Praunheim produces all of his projects while Berlin-based Missingfilms distributes many of his pictures in Germany, with M-appeal often handling international sales rights.
He is now developing a film about Adolf Hitler's sexuality, looking at a relationship the dictator may have had with a young conductor, August Kubizek. The conductor wrote a book called The Young Hitler I Knew in 1953.
"I think Hitler was very involved with men, until the late 1930s," von Praunheim explains. "Much later he had women on his side, as this musician wrote his memoirs in 1953."
Getting off to a colourful start in life, von Praunheim was born Holger Radtke in German-occupied Latvia in 1942 (Rosa von Praunheim was a stage name he later gave himself). Shortly after he was born, he was adopted by the Mischwitzky family.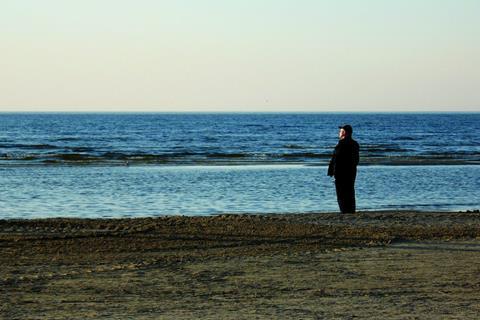 He had a "wonderful childhood, growing up with goats and chickens", he says. The family fled what had then become East Germany to Frankfurt in West Germany when he was 10 years old. Much later, he learned from his adopted mother that she was not his birth mother. The revelation resulted in his 2007 documentary Two Mothers. "She told me she found me in Latvia, stole me and took me to Berlin. I thought it was sensational at first, but I researched and it became like any other research project," he says.
He found out he was born in a Latvian prison hospital and that his mother died in a psychiatric hospital in Berlin. Von Praunheim now calls Berlin his home. The city was the subject of his 2017 film Survival In Neukölln.
"Berlin is changing and becoming like Paris or London, but there were many creatives still living in Neukölln, taking advantage of cheap beds," he says.
He first moved to Berlin in the 1960s when it was a "city of lost souls", he says. "I have many friends here. I don't like to travel anymore. It's superficial to travel. I'm old and I need the time to do my work. I lived in New York until 1995, but didn't find it creative anymore."
Bigger issues
His new film Darkroom — Drops Of Death has sold to 10 countries and is released theatrically in Germany on January 30 by Missingfilms, and in the UK and North America by TLA in March.
The prospect of the lifetime achievement award from the Max Ophüls Prize Film Festival has given the ever-busy von Praunheim a moment to pause and reflect.
"I always was a filmmaker first and not a gay-rights activist," he says. "But I addressed these subjects in my films. I made a lot of difference and I was controversial. A lot of intellectuals in Berlin made fun of Americans at first. They didn't take Aids seriously. It took a long time to see how dangerous it was. It's changed. Now we have pills and drugs. People don't die anymore in that amount."