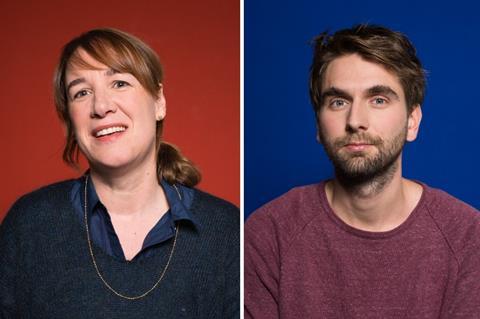 Amsterdam-based Lemming Film has proven itself one of the most adventurous production outfits in the Netherlands and one of the country's most active coproducers on titles such as Yorgos Lanthimos' The Lobster and more recently Ninja Thyberg's Sundance breakthrough Pleasure.
However, CEO Leontine Petit and producer Erik Glijnis acknowledge these have been tough times for the independent sector in the Netherlands.
"We are very, very worried," says Petit of prospects for Dutch exhibitors and distributors coming out of the pandemic, as multiple lockdowns combined with the return of big US movies place huge pressure on indie players.
"It is a fact we have lost some of our cinema audiences. That is absolutely true," Glijnis adds, pointing to the logjam of films held up by the pandemic and waiting to be released.
Lemming is increasingly diversifying into high-end TV drama. The company has three new series which it will be announcing shortly. Nonetheless, both execs insist that their commitment to making arthouse films aimed at cinema audiences remains as strong as ever.
"It's this balance," says Petit, who launched Lemming Film in 1995. "Some projects are more feature films and some are more high end drama series. We've always made drama series on the side. It is something we have done for the last 20 years."
Late last year, Lemming was one of the founder members of new global independent production alliance The Creatives, alongside partners including France's Haut Et Court, Versus in Belgium, Razor in Germany, Maipo in Norway and Masha in the US.
The new venture already has a three-year development and funding agreement with Fremantle's global drama team for TV projects and could potentially make a similar deal with another backer for its film slate.
"The Creatives is a group of independent producers who all share the wish that we remain independent," says Petit. "The goal was how to stay independent and also to be strong."
The companies will be looking to share talent and experience - but all its members want to keep their autonomy and to avoid being absorbed by a big media investor "It allows us to take risks in a risk-avoidant industry," says Glijnis, who joined Lemming in 2016.
Last summer, to further strengthen its coproduction possibilities, Petit and her team joined forces with leading Belgian outfit, A Private View to launch Lemming Film Belgium.
International appeal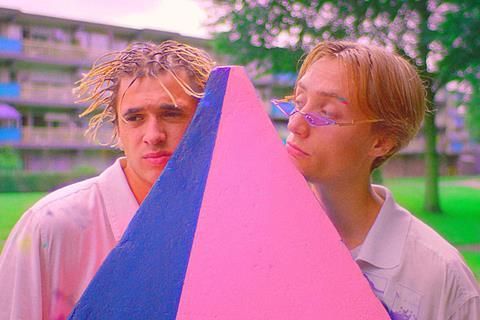 Lemming was involved with this year's International Film Festival Rotterdam (IFFR) as the producer of Sam de Jong's Tiger contender, Met Mes. The film, which will be distributed theatrically in the Netherlands by Gusto Entertainment, is a satirical drama about a TV personality who falsely accuses a Muslim man of assaulting her at knife point.
"It was based on a true story of a woman who lies about being robbed in order to get an insurance claim back," explains Glijnis whose connection with director de Jong stretches back to when they both overlapped at the Netherlands Film Academy.
In this case, the film was entirely financed in the Netherlands. However, Lemming is a minority coproduction partner on several high-profile international arthouse films currently in production.
These include Fatih Akin's Rheingold, which wrapped late last year; Wang Xiaoshuai's drama Above The Dust, which The Match Factory is selling; the new feature from Mexican auteur Amat Escalante; the latest from Argentinean auteur Lucrecia Martel; and the new film from Swedish director Isabella Eklöf, whose controversial Holiday premiered at Sundance in 2018.
"What these films have in common is that they can make a splash in international festivals while also reaching out to theatre audiences in the Benelux area," Glijnis says.
Ambitious slate
Meanwhile, the company has two ambitious majority productions due to shoot in the upcoming months. One is Stefanie Kolk's debut feature Milk, which begins production next month. This film, which came through Berlinale Talents, is a drama about a mother whose baby is stillborn but whose breasts are still producing milk.
Meanwhile, Lemming is finally pushing ahead with Ena Sendijarević's Sweet Dreams, a colonial drama set in the Dutch sugar plantations. This is Sendijarević's follow-up to her well received debut feature Take Me Somewhere Nice, which premiered in competition at IFFR in 2019. Sweet Dreams had originally been due to shoot last year in Indonesia but was delayed by the pandemic. Shooting is now set for July and has been moved to Réunion. Swedish outfit Plattform Produktion is still involved.
In spite of the pandemic, Petit and Glijnis are still attempting to travel. Both the Rotterdam CineMart and the European Film Market in Berlin may have moved online but the Berlinale is going ahead as an in-person festival and the Lemming principals plan to attend.
"I's a huge pity that CineMart didn't go ahead in person," adds Petit. "But at the Berlinale we will meet again (our partners in) the Creatives. There are a few advantages of the online situation but in general, it's a people business. We have to be there and we want to be there."