Matteo Garrone discusses the challenges of making Dogman, the state of Italian film production, and why originality, not language, is what propels a film internationally.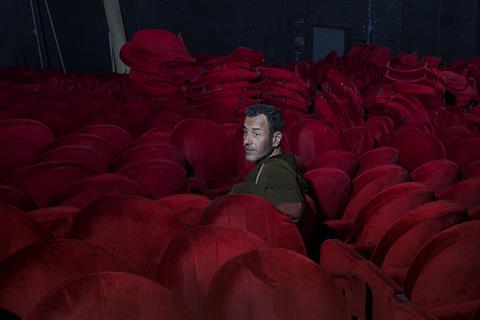 Back in Competition for the fourth time, and three years after his last appearance with Tale Of Tales, Matteo Garrone reached into his past with Dogman, bringing to fruition a film he had initially conceived in 2006 and redrafted multiple times in the ensuing years. Dogman finally got the greenlight when the Italian writer-director had to postpone shooting on his Pinocchio project, and found himself with some time to spare. Exploring themes similar to those Garrone has explored previously in Gomorrah (2008) and The Embalmer (2002), Dogman is inspired by true events.
How did you get the project made?
As always, I started production with my own [company] Archimede but Rai Cinema, who already knew about it, was happy to jump in. In these years, I was both attracted and repelled by this story because of its cruel ending. It's something we have seen too many times: the kind-hearted [man] turned monster. This is one of the reasons why the film is only "inspired" by those events.
In what ways did it challenge you, both thematically and logistically?
Production of Dogman wasn't complicated at all. As always I shot the movie in chronological order and was even able to save a day and a half to go back and reshoot some scenes I was not happy with. I decided at the last minute to commission a small electronic score.
In light of the ongoing debate between Cannes and Netflix over whether films without theatrical distribution should be allowed into Competition, are you interested in working with Netflix or Amazon?
I'm a little bit scared by the fact that in TV series, scriptwriters are in control more than the directors, but I'm fascinated by the idea of having such a long time to explore a character. I'm waiting for the right time and the right offer. Oddly enough back in 2006, I originally envisioned Gomorrah as a TV series, because the book by Roberto Saviano is very episodic. But it was not the right time in Italy for such a project. Today, on the other hand, the exact opposite is true.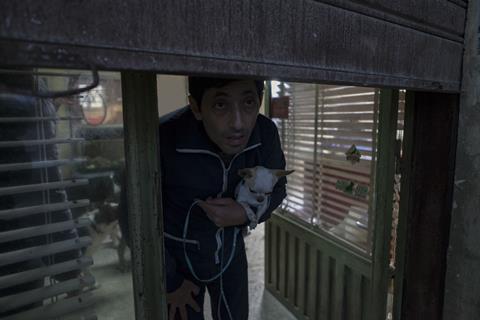 What is the current state of film production in Italy? How easy or hard is it for you to get films made?
If you've done a movie like Gomorrah, that grossed more than €40m all over the world, and you are willing to come back with a project close to those atmospheres and to the theme of the struggle for surviving in a criminal world, it's not that difficult to get it made.
Can you give us some more detail about Pinocchio?
I would like to bring Pinocchio back to its roots, to the Collodi version. I would like to keep it as authentic as possible, to shoot it in the real locations with local faces and its actual language.
Do you plan to work further in English after your experience on Tale Of Tales?
I think what makes a film international is its originality and the language of images, not the one spoken by the characters. There was a time when I thought casting international stars could make a film international but I've come to understand this it's not true. Gomorrah is spoken in Neapolitan dialect and has no stars in it, but it was sold in more countries than Tale Of Tales. Big productions scare me, that's why I've avoided multiple times to fall into huge foreign productions.
Have you been offered big American movies?
Yes, a lot in the past. They were similar to Gomorrah, but more mainstream, big American action movies like the story of Al Capone.
What's your favourite Cannes memory?
In 2008, the first time I was invited in Competition with Gomorrah, I was at the premiere and I entered the Lumiere theatre together with my partner who was pregnant with my son. But little did we know that the red carpet is broadcast on the giant screen for the audience already inside. Neither were we aware of the big applause that welcomes the director at the entrance of the theatre. We couldn't figure out who the audience was applauding for until we saw ourselves on the screen.