Director May el-Toukhy talks about her provocative, taboo-busting Danish relationship drama Queen Of Hearts.
One thing's for sure: May el-Toukhy's Queen Of Hearts has got people talking. Trine Dyrholm takes on the challenging role of Anne, a middle-aged wife, mother and children's rights lawyer who starts an affair with her teenage stepson.
"This is certainly a film that comes alive in a dialogue it has with its audience. That's been the most amazing thing for me to experience," says Copenhagen-based el-Toukhy.
"I've had so many interesting conversations with people about this character and her actions. Some people understand her fully the whole way through. Some people say, 'I could never have gone that far.' It sparks this moral and ethical discussion."
El-Toukhy wanted to flip the usual seducer narrative of an older man with a younger woman, and she also wanted "to explore characters not doing the right thing. It makes us question our own actions as an audience."
That dialogue with the audience started at the film's world premiere in Sundance in January — where it won the world cinema audience award — and has continued around the globe. Breaking Glass Pictures released in the US on November 1; TrustNordisk handles international sales.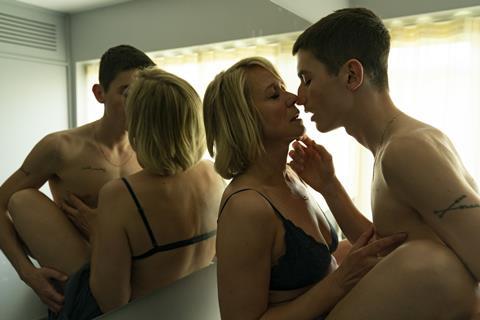 "There is a cultural difference from country to country [in how people respond to the film] — for instance, in Sundance, the audience would moan or groan or laugh, and they asked lots of questions," she says. "In Rotterdam, people asked more intellectual or philosophical questions." In Gothenburg, where Queen Of Hearts won the lucrative $100,000 (KR1m) Dragon Award for best Nordic film, "they were very quiet," she says. "But it has a Greek tragedy vibe in some way, and that appeals across borders."
Dyrholm's performance has also impacted audiences around the globe. The veteran Danish actress won the best acting prize in Gothenburg and the best actress prize in Zurich. Dyrholm lays herself bare emotionally as well as physically in the intimate scenes. "One thing that is absolutely unique about Trine is that she is fearless in the choices she makes," says el-Toukhy. "When she chooses a role, she's going to a place that is challenging. It's just who she is as an artist. In that way, it has been a harmonic process because she really wanted to do it. She wanted to explore and create a complex character. There was never a sense of me having to push her in a certain direction."
El-Toukhy and co-writer Maren Louise Käehne first told Dyrholm about the idea back in 2013 — before the trio worked on el-Toukhy's 2015 debut feature Long Story Short — and she was keen to help them develop the character over the years. When it was time to get Queen Of Hearts off the ground, they reunited with Long Story Short's producer Caroline Blanco, who produced alongside Rene Ezra of Nordisk. Queen Of Hearts was backed by the Danish Film Institute, the Swedish Film Institute and Nordisk Film & TV Fond in collaboration with broadcasters DR and SVT.
The perfect partner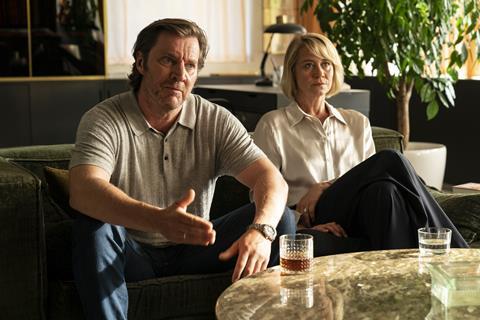 It was a tall order to find a young actor who could hold his own with Dyrholm. The team scoured Scandinavia before they found Gustav Lindh, who previously had roles in Levan Akin's The Circle and Swedish TV series Jordskott. "When we put him in a casting with Trine, he was fearless" says el-Toukhy. "That was what the character had to be — to be her equal." He won the best international actor prize in the young cinema competition in Hong Kong.
Nature also plays a key role — it is no accident the family home borders the woods. "You have civilisation — this house and its glass — and then you have the trees and animals rubbing against it. It's like how her animalistic desire is struggling against the structures of family and work and society," says el-Toukhy.
Next, the filmmaker is at script stage on The Lioness, a biopic of Out Of Africa memoirist Karen Blixen, likely to shoot in 2021. "She's such a fascinating character. I am fascinated by the choices she made for herself and her life," el-Toukhy says. "I keep returning to female characters who become their own enemy in a way and make bad decisions for themselves.