Mexican filmmaker Michel Franco explores class warfare and abuse of power in his sixth feature, the Venice Competition entry New Order (Nuevo Orden).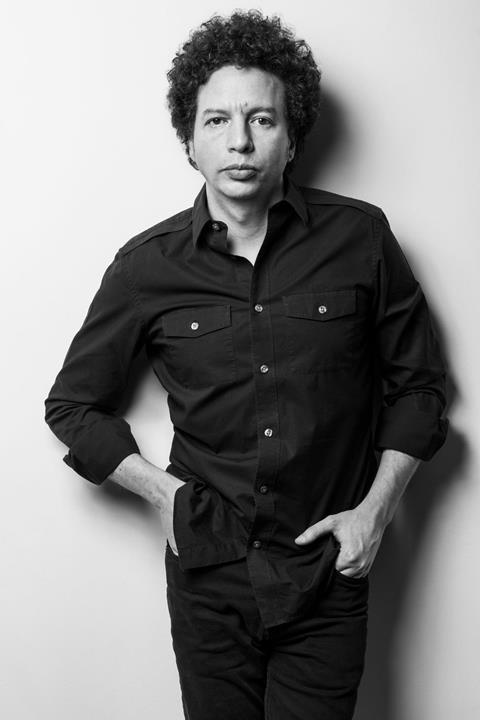 When protestors storm a society wedding in an unspecified Mexican location, it is part of a broader uprising that triggers a shocking coup d'etat. Events on screen and the questions they raise are likely to turn NewOrder into a major talking point.
New Order premieres on September 10 and is a Mexico-France co-production between Teorema and Les Films d'Ici. The Match Factory handles international sales, and ICM Partners represents US rights. Videocine and Ad Vitam will distribute in Mexico and France, respectively. The film has also been selected for Toronto and San Sebastián.
Franco spoke to Screen before travelling to Venice.
Where did the idea forNew Order come from?
It came out of my concerns regarding social disparity, not only in Mexico but worldwide. But having said that, we have to take into account that Mexico has 60m poor people and ever since I was a kid I've been wondering when this will change. The answer seems to be never, at least not in a civilised way.
A story like this could happen in many places around the world today.
Throughout writing this movie – the process started five, six years ago – we've seen the Yellow Vests in France, and civil disorder in Chile, Colombia, Hong Kong, and now Black Lives Matter. So it's either social disparity or racial problems or a combination, and instead of finding real answers, the response everywhere is totalitarian governments trying to get back to what they call normal. But we shouldn't accept the way things are as normal and to me it's a time bomb that's going to explode in our face sooner rather than later.
Have there been similar uprisings in Mexico?
Not to that scale. There have been female demonstrations because in Mexico one of the biggest problems is [violence against women] and this problem has never been addressed – only now are they discussed and considered in a more serious way. But the problem in Mexico might come from people in the countryside, where they lack water and food in many places and this pandemic has only made the social disparity even worse.
New Orderis violent. What choices did you make to tell the story?
I actually feel I restrained myself a little bit because if it would happen in reality, it would be a lot more violent than what the film is hinting at. The film is only useful and interesting if it is truthful in that way.
When and where did you shoot?
Most of it in Mexico City and I wrapped in May last year.
Had you finished post-production before the lockdown started?
We wrapped shooting in May last year and it took several months to work on the VFX. I went to France in December and also in March to be there at the VFX facility and flew back to Mexico in March a day before they closed down Charles de Gaulle airport. So after that I worked from a distance from my office in Mexico and I saw very few people, mostly the editor.
How has your storytelling evolved in your career?
Up until Chronic I shot with a locked camera and tried to say many things with as few resources as possible: no music, little dialogue, no camera movements. Now I trust myself a bit more and the way I'm working now is less rigid. It started with April's Daughter.
How are you travelling from Mexico to Venice?
The festival will be allowing their guests to come as long as they all get tested prior to arrival and during the festival. They are letting everyone stay for 120 hours and if we decide to stay longer in the festival, we get tested again. They have a whole protocol set up. I'll arrive through Paris or Amsterdam and will leave on the 12th. No quarantines, as long as we get tested prior to arrival and during the festival.
Why is it important for you to attend Venice this year?
We don't mind if theatres will be at 50% of their capacity and red carpets are not what they usually are. We care about the actual screening of our movie and the other films in the competition, because that's what matters. It's what really matters for cinema and we need to have our films screened and find an audience.