New Sparta Films MD Nicki Hattingh reveals the company's roadmap for future growth.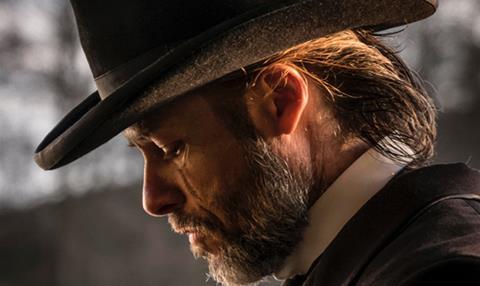 London-based production and finance outfit New Sparta Films is on the up.
In 2015, the offshoot of private investment firm New Sparta Group (which also absorbed the Icon Film Distribution UK label in 2013) doubled in size, restructured its financing and production arms, and launched its two biggest films to date: Catherine Hardwicke's Drew Barrymore and Toni Colette-starring Miss You Already, which premiered at TIFF, and Matteo Garrone's fantasy film Tale Of Tales, which premiered in competition at Cannes.
Titles backed by New Sparta at the 2016 EFM included Juan Carlos Medina's horror-thriller The Limehouse Golem with Douglas Booth and Olivia Cooke and Martin Koolhoven's Dakota Fanning and Kit Harrington-starring western Brimstone [pictured top].
According to MD Nicki Hattingh, a former city financier and management consultant, clarity is at the heart of the company's offering.
"If we say we're going to do something we'll do it, if we make a commitment to a producer we'll honour it – we don't back out and we don't change the terms halfway through a negotiation," she explains.
"We're keen to have a strong ethical stance – to be honest and transparent – that's at the core of what we do. The industry is often maligned for being flakily, non-transparent, with backhanded deals. We wanted to make a business that was ethically sound."
The outfit offers various finance packages.
"We will finance development if we think it's something we really want to do, we finance pre-production, we offer sales advances, we finance through equity… we don't have a box to tick."
"We either take on board what the producer is asking or we'll help them to structure something that works better. It's a bespoke service."
Restructure
The last year has seen the company add staff and delineate its production and finance arms.
Christopher Simon, producer on The Sweeney, the Pusher remake and Miss You Already, is heading up the company's production division.
While developing the in-house slate, the team is "offering a co-production service so our production arm have something to get their teeth into this year and next year," says Hattingh.
"We're fine-tuning a strategy, looking at what's missing, we're looking for much more light-hearted stuff this year to complement our existing slate. We don't want to put our budget levels into a box, but we're primarily in the $5m-$15m range."
The company is keen to prioritise UK producers, adds Hattingh: "We originally set ourselves up to support the British film industry. We will work on international films but I'd love to find those projects from within the UK."
On the finance side, the company has hired Amit Pandya, formerly of Focus Features and Entertainment One, as its film investments manager, with a remit to identify and manage investment activity across the company's film slate. The team is now seven-strong.
Standing Out
Clarity is also key to the makeup of the company's slate.
"We'd like to have a very distinctive slate of projects in development, production and finance. We'd like to work across several genres, it's about an emotionally captivating story that we can look at commercially and see if there is a place for it in the market," explains Hattingh.
The company's upcoming slate includes a family film adaptation of Sam Angus' Soldier Dog, an adaptation of Kamilla Shamsie's period drama Burnt Shadows and as revealed by Screen during the EFM, Project Azorian, an ambitious Cold War era thriller based on the true story of a daring CIA operation.
New Sparta Films will head to Cannes "fully-formed and fully-functioning". Burnt Shadows has a first draft, as does Russia-set The Kiss, and a writer has been hired for Soldier Dog. Project Azorian should be taking firmer shape as well.
This year will be a "year of consolidation", admits Hattingh, following a hectic 2015. But the company is now firmly on the production map.