"An interesting sales challenge: a tough drama about a vulnerable child," wrote Screen in its Berlinale review of Nora Fingscheidt's System Crasher (Systemsprenger) in February.
Flash forward to the end of the year and the film (handled by Beta Cinema) has not only sold all around the world and been selected as Germany's Oscar contender, it has also been an unlikely box-office hit in Germany itself, racking up around 550,000 admissions and over $4.2m since it was released by Port au Prince Pictures in the early autumn.

Its young star Helena Zengel has been recruited to appear alongside Tom Hanks in Paul Greengrass' western News Of The World. Fingscheidt herself is in demand in both Germany and the US.
The film tells the story of the wild and angry nine-year-old Benni (Zengel), a disruptive force of nature who is bounced around between foster parents and special schools. She is desperate to be home with her mother — but the mother, with multiple problems of her own, simply can't cope with her daughter.
"During the scriptwriting, I always thought it is going to be impossible to find a girl who can play that role," recalls the writer/director. "Then, I thought, even if I can find a girl, it will be impossible to convince the parents to let her participate."
Zengel, nine at the time of shooting, was the seventh girl who was auditioned. Fingscheidt knew instantly she was right for the role. That didn't stop her from seeing another 150 young actresses. "But I always came back to Helena in my thoughts because she was the only one who would play this aggression always with desperation. She was never just an angry girl. She always had this layer of fragility."
Even now, the director can't work out why Zengel fitted the role so well. "Maybe it was her life experience, maybe her point of view, maybe it was just her talent," she says.
Fingscheidt's approach was sensitive and painstaking. Six months before shooting began, she started rehearsing with her young lead. She helped Zengel to understand the character but made sure that the actress realised she was playing a role and didn't see herself in Benni.
"Helena has this great ability to play the most exhausting scene, then take a five-minute break to run around and play on the floor, and then you say 'action' and she gets back into Benni."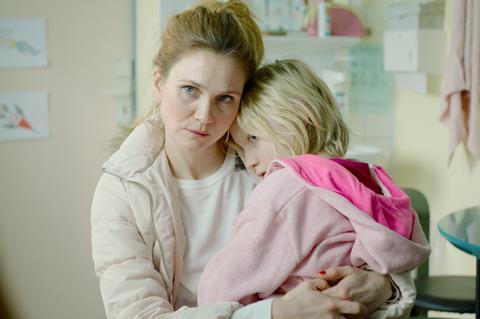 Finding the story
Fingscheidt had the germ of the idea for System Crasher several years ago when she was making a documentary about a shelter for homeless women in southern Germany. "It was quite a harsh environment. One day, a 14-year-old girl moved in. I was shocked because she was way too young to be there."
The director asked a social worker why the teenage girl was there.
The social worker blithely replied, "Oh, she's a system crasher. When they are 14, we are allowed to take them in." This was the first time she had heard the term 'system crasher'. "I thought, what does it mean? It is a powerful expression. I always wanted to tell a story about an angry, wild little girl. I feel they are very under-represented in film."
Fingscheidt hopes her film will raise awareness about troubled, aggressive children like Benni, who test the system to breaking point, and also about the social workers who fight so hard on their behalf. "They [social workers] don't get enough respect and then, when something terrible happens, everybody blames the child services, saying, 'why didn't they react before?'"
When Fingscheidt was a teenager, she had some of the same anger as the character in her film. "I was from a more stable environment," she remembers. There were adults around who could "deal with my energy — but I was quite a wild girl".
If small children are violent, it is almost always "a cry for help", she believes. Expelling them from school and putting them into institutions is no way to deal with them.
Lengthy process
The director spent six years researching and preparing System Crasher. What she learned as she spent time in children's homes and met with child psychiatrists overturned her own prejudices. Often, the troubled kids came from well-off backgrounds. "I was there officially, not undercover. I told them what my plan was and why I was there. I played with the children or helped to make the food or helped with the homework… and then, in the evening, I made my little notes, with details and thoughts."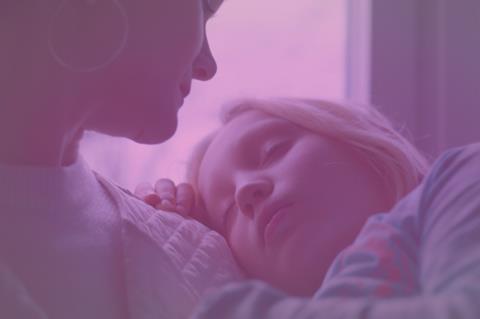 Gradually, the script evolved. Making the film was an intense experience. There were 67 shooting days. The lengthy schedule was partly a result of the strict regulations about children's working hours.
This was Fingscheidt's first feature. Born in 1983, the writer/director took her first steps into the film business through filmArche, a "self-organised" alternative film school in Berlin in which the students create their own curriculum. She spent six years there, making her first shorts. Afterwards, she went to Film Academy Baden-Württemberg to take a more conventional course in film directing. It was there that she met many of the collaborators who still work with her today, among them cinematographer Yunus Roy Imer and editor Stephan Bechinger.
Her graduation film, Without This World (2017), about the life of Argentine Mennonites, was produced by Peter Hartwig, who continues to work with her today. The other producers on System Crasher were Jonas and Jakob Weydemann and Frauke Kolbmüller. The $1.7m (€1.5m) film was funded through broadcaster ZDF and several regional funds: Federal Government Commissioner for Culture and the Media (BKM), German Federal Film Fund (DFFF), Film Fund Hamburg Schleswig-Holstein, Medienboard Berlin-Brandenburg, Nordmedia and Kuratorium junger deutscher Film.
Her son was eight years old when System Crasher premiered in Berlin. She wouldn't let him see the film there. ("It's definitely not a film for children — it's a film for adults about a child.") However, she was keen for him to watch it, and told him they'd see it together, "at home, on the sofa, on a small screen where I can press the forward button or pause and talk to him."
Fingscheidt likes to spend considerable time on her projects. "This is my style of working. I find many things interesting but if something stays with me for many years, I know, OK, it is important enough for me to make a film about it," she says. "It [filmmaking] takes a lot of your lifetime, your energy. It takes away the time I can spend with my son and with my family — and so I really need to do a film that means something to me."