Three initiatives in Scandinavia are encouraging film-makers to experiment by breaking out of production norms.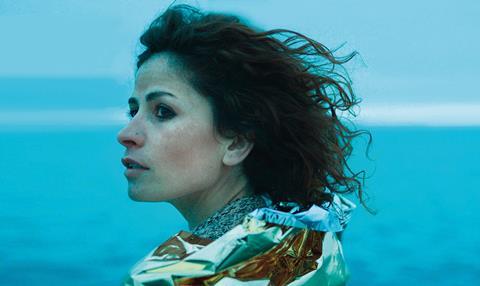 A painter or sculptor starts with a sketch - so what if a film-maker did too? That is the idea behind Skitsen, a new initiative from the Danish Film Institute (DFI) to encourage film-makers to have the freedom to explore new production processes without the usual emphasis on scripts.
"A lot of film-making tends to be similar," says Mette Damgaard-Sorensen of the DFI's New Danish Screen and Skitsen. "It's development-driven with a focus on classic dramaturgy. Why don't we see anybody working on a more vivid or different way of storytelling? We need to find ways to have more experimentation, in film language and production forms, from the very early stages."
Skitsen backs films with budgets of around $443,000 (dkr3m). "With that really low budget, you have to think more radically. It focuses talent on the project's core; there's nowhere to hide," says Damgaard-Sorensen.
The Skitsen teams of three (usually director, producer and DoP or writer) pitch an idea for a microbudget film in five lines. Nine of those teams received $74,000 (dkr500,000) to develop a 'sketch' of the films in the form of a six- to 12-minute 'early visual study'.
The five films greenlit for 2016 are: Christian Tafdrup's A Terrible Woman, a man's view of a relationship with a dominant woman; Kasper Skovsbol's I, Christian, a chamber play about the dying Christian IV in 1648; Josefine Kirkeskov's Lifeboat, about a sailing trip that rescues a Syrian refugee; Laurits Flensted-Jensen's North, about people who society wants to exclude; and Rasmus Kloster Bro's Earth Pressure Balance, about a PR co-ordinator trapped with workers during an industrial accident in a construction tunnel.
Another Danish new talent initiative, Spring, is backed by Scandinavian studio Nordisk Film. It was the brainchild of Lina Flint, a 2015 graduate of the National Film School of Denmark who produced The Elite (Eliten) outside the traditional funding system. She approached her old bosses at Nordisk, Thomas Heinesen and Henrik Zein, who were interested in backing emerging talents in a fresh way.
Nordisk employs Flint and partner Emil Nygaard Albertsen, who handpick talents, giving them development backing of $15,000 (dkr100,000) before going to market for more financing.
"The talents I work with want to experiment on different levels of production. Each project has one vision, one goal, one experiment," says Flint.
Among the quaint historical buildings at Nordisk, the Spring office is in a former storage container with a neon sign, just one reminder it is not business as usual. There is a collective spirit, inviting writers and directors to hang out at the office. Flint sees it as an "extended film school. Nordisk is involved in distribution, sales, production and editing. We can learn to make films just by being here."
Director Gustav Möller will start shooting his Spring project The Guilty on October 24, with production financing from DFI's New Danish Screen. The film is a psychological thriller and crime story to star Jakob Cedergren (Submarino). Spring is also developing a mini series with DR to be written by Nygaard Albertsen and directed by The Elite's Thomas Daneskov.
"It's the best way to write, to know your budget from the start," says Nygaard Albertsen. "You have a limited budget and a limited scope. You must think outside the box."
They will also try to experiment with distribution. "You can't go through the big machines with smaller experimental films. Our main goal is to get the stories out to the audience," says Flint.
Sweden gets Moving
The Swedish Film Institute has also been shaking up some of its commissions under the banner Moving Sweden, which backs projects of 30, 45 and 60 minutes.
"We wanted to jump over the development hell and protect the artistic voice as a one-stop shop," says Helen Ahlsson, commissioner for Moving Sweden. "We ask, 'What does this story need, how is it best told?'"
The scheme greenlights eight to 10 projects a year and has now been involved with 28 projects in the past three years.
One of Moving Sweden's successes was Kung Fury, a 31-minute film that has had more than 25 million views on YouTube. Recent production My Aunt In Sarajevo had a theatrical release this summer in Sweden, even though it is just 60 minutes long.
The initiative is not just for new talents, Ahlsson says, it could be for an established film-maker who does not want to "get rusty in between bigger features". For example, Ester Martin Bergsmark, director of 2014 festival hit Something Must Break, is working on a 45-minute project, Swedish Candy.
All sorts of work is encouraged, Ahlsson adds. "It doesn't have to be experimental, it has to be its own voice, its own perspective. We must help the film-makers to be brave."