Africa last snagged an Oscar nomination in 2011 with Algeria's Outside The Law, while the Middle East has scored seven nods and two wins in the past decade.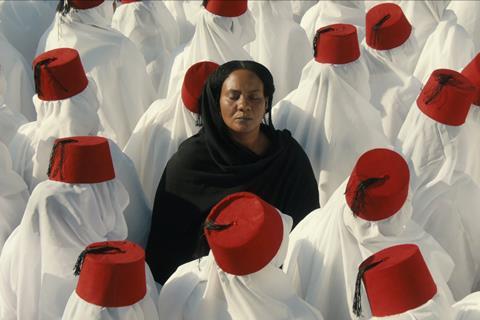 Africa's standing in the best international feature category rose during the 2020 Oscars thanks to the run of Senegalese-French filmmaker Mati Diop's Atlantic which made it to the 10-picture shortlist. The film failed to clinch a nomination but its high-profile, Netflix-backed campaign brought fresh attention to Africa's emerging independent feature film scene.
It was Senegal's second ever submission to the Oscars after Alain Gomis' Félicité which was submitted in 2018 and also made it the long-list. The country is back in the race for a third time this year with recent entry Nafi's Father by Mamadou Dia, which originally debuted in Locarno in 2019, winning best first feature. It revolves around a young couple whose marriage plans are threatened by the ideological differences of their fathers.
Other late arrivals in the race include Cameroon's The Fisherman's Diary by Enah Johnscott. It follows a young girl who takes inspiration from Pakistan female education activist Malala Yousafzai to embark on a quest to go to school in a village where education for girls is taboo.
Following these eleventh-hour additions, a record 12 African territories have entered the race. Even so, participation remains low given this represents just 22% of Africa's 54 officially recognised states.
Further Sub-Saharan submissions include frontrunner Night Of The Kings by Ivory Coast's Philippe Lacôte. The director previously participated with his debut feature Run in 2014. Mixing performance art, dance and drama, the pulsating work follows a young man's fight to survive a torrid, red-mooned night when he is cast in a Scheherazade role by a powerful inmate in the notorious Maca jail.
Night Of The Kings is one of the only African submissions to have the confirmed support of a key US awards player: Neon acquired US rights on the eve of the film's world premiere at Venice in the Horizons sidebar. It has made inroads in North America, screening at Toronto where it won the new Amplify Voices award aimed at film­makers from under-represented communities.
Two works from countries that are participating for the first time likewise arrive after successful international festival runs: Lesotho's This Is Not A Burial, It's A Resurrection by Lemohang Jeremiah Mosese and Sudan's You Will Die At Twenty by Amjad Abu Alala.
The former revolves around an 80-year-old widow, mourning the death of her son, who leads the fight to save her village when it is threatened by the construction of a reservoir. The film debuted at Venice in 2019 as part of its Biennale College selection and then played Sundance in 2020, where it won the world cinema dramatic section's special jury award for visionary filmmaking. Paris-based sales agent Memento Distribution International confirmed a US deal was in the works as Screen International went to press.
Sudanese entry You Will Die At Twenty debuted in Venice Days 2019, winning the Lion of the Future for best first film, and has since played more than a dozen festivals, picking up awards including best film at El Gouna in 2019. The coming-of-age drama revolves around a young man who has been brought up in the belief he will die aged 20. Filmed on the eve of Sudan's 2019 popular revolution, which ended the 30-year dictatorship of president Omar al-Bashir, it embodies a new era for the country and its filmmakers. Film Movement acquired US rights for the film in the lead-up to Christmas and is planning to premiere it on its virtual cinema platform in early 2021.
Nigeria finally makes a proper Oscar play with Desmond Ovbiagele's The Milkmaid, after its first-ever submission Lionheart was disqualified last year for containing too much English-language dialogue. The Milkmaid is a sumptuously shot contemporary thriller that explores the impact of Boko Haram insurgency on ordinary people in northern Nigeria through the tale of two sisters who are kidnapped by extremist militants.
Kenya participates for the fifth time with wife-and-husband team Maia Lekow and Christopher King's documentary The Letter, investigating a modern-day witch hunt against a 90-year-old woman by her children. The film world premiered at Amsterdam's IDFA in November.
South Africa returns with Rene van Rooyen's Afrikaans-language Toorbos, set against the 1930s decline of timber-trade communities in the country's Knysna forest. Adapted from a novel by Dalene Matthee, the film stars Elani Dekker as a woman torn between her threatened forest community and the man of her dreams.
North stars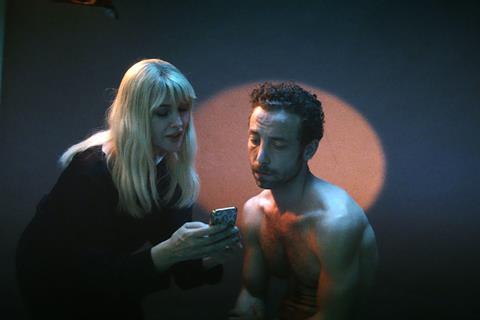 At the top end of the continent, there are three titles out of north Africa. Tunisian director Kaouther Ben Hania's second fiction feature The Man Who Sold His Skin is the buzziest of the Maghreb entries. Set against the backdrop of the international art market, it follows a Syrian refugee who enters into a Faustian agreement with a celebrity avant-garde artist to gain safe passage to Europe.
The feature premiered in Venice's Horizons section, winning the Edipo Re Inclusion Award and best actor for Yahya Mahayni. It has since played a raft of festivals, most notably the 2020 edition of El Gouna where it scooped best film.
Moroccan director Alaa Eddine Aljem's debut feature The Unknown Saint has also enjoyed international exposure, having premiered in Critics' Week at Cannes in 2019. The wry comedy revolves around a thief on a mission, after a religious shrine is built over his buried loot.
Algeria — which has the best Oscar track record on the continent, thanks to the 1970 win for Costa-Gavras's Z and four nominations to date — has submitted the ambitious historical drama Héliopolis. It explores the events around the 1945 Sétif and Guelma massacre — an Algerian uprising that was brutally suppressed by French colonial authorities, helping sow the seeds for the country's 1954-62 War of Independence. The film was due to hit screens in the autumn of 2020 but the release has been delayed due to the pandemic.
Middle East contenders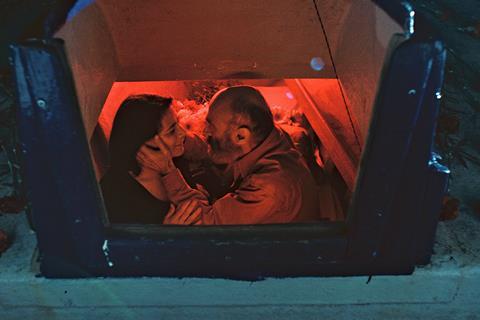 Straddling the Middle East and Africa, Egypt has submitted the ensemble musical drama When We're Born by Tamer Ezzat. The film brings together a range of characters from different backgrounds and religions, whose paths cross in Cairo.
Pushing further into the Middle East, filmmakers from Palestine (last nominated in 2014 with Hany Abu-Assad's Omar) and Israel (nominated in 2009 and 2010 for Waltz With Bashir and Ajami respectively) look set to dominate the awards discussion for the region.
Buzz is building around Palestinian entry Gaza Mon Amour by fraternal directing duo Tarzan and Arab Nasser. Having world premiered in Venice's Horizons, it went on to play in Toronto where it won the Netpac award. Co-star Salim Daw has won praise for his deadpan performance as an eccentric fisherman whose pursuit of a seamstress (Hiam Abbass) is boosted when he catches an ancient statue of Apollo in his nets.
Jordanian entry 200 Meters also has strong Palestinian connections. Director Ameen Nayfeh hails from there, and the story follows a Palestinian man isolated from his family by Israel's separation wall.
Jordan (nominated in 2016 for Theeb) got behind the film as its entry thanks to Nayfeh's strong ties with the country and the fact 200 Meters is part-financed by its film fund. The work debuted in Venice Days, where it won the people's choice award and has since played a dozen festivals including El Gouna, where it won several prizes.
Israel will be represented by Ruthy Pribar's drama Asia, about a young mother and teenage daughter (Shira Haas, star of Net­flix mini­series Unorthodox) who are brought together by the latter's illness.
Featuring a nearly all-female cast and crew, it premiered at the online Tribeca Film Festival, winning three awards.
Saudi Arabia makes its fourth Oscar submission with an equally strong female story in Shahad Ameen's black-and-white debut feature Scales. The allegorical, anti-patriarchal tale revolves around a girl growing up in a fishing community, who challenges the persecution of mermaids living in its waters. The film premiered in Critics' Week at Venice 2019, winning the Verona Film Club award for innovative filmmaking.
Other submissions for the region include Iranian director Majid Majidi's child labour drama Sun Children, which debuted in Venice, and Lebanese director Jimmy Keyrouz's Broken Keys, which featured in Cannes' 2020 official selection but has yet to go on release. Both countries have solid track records: Iran's Asghar Farhadi won this Oscar category in 2012 and 2017 with A Separation and The Salesman respectively; Lebanon was nominated in 2018 with The Insult and 2019 with Capernaum.
Oscars international feature race